An attorney with the Villani & Grow law firm wants to be Wayne County's top prosecutor.
Following his recent endorsement by the county Republican Committee, David Fulvio told the Times on Friday that he is running for district attorney. That sets up an expected primary showdown in September with another Republican, Acting District Attorney Chris Bokelman.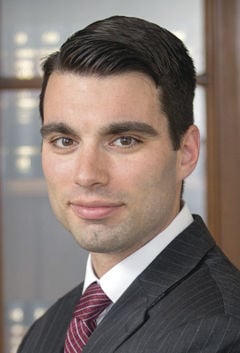 "I am devoted to Wayne County and devoted to the law. That is one of the reasons I am running," Fulvio said. "Members of the committee really put in the time to vet the acting DA and myself, not only about the past but what we see for the future of the district attorney's office. I am privileged and honored to have their support."
Fulvio, who grew up in West Orange, NJ., has an undergraduate degree from Rutgers University and earned his law degree in 2011 from the Boston University School of Law. It was there that he met his future wife, Erin Hammond, a Macedon native who is now the assistant Wayne County attorney.