The Seneca Falls Business Association is encouraging local businesses, artisans, crafters, and organizations to register today to take part in this year's Canal Fest.
The 2nd Annual Canal Fest is expecting over 10,000 guests to visit during the three day event which will be held July 7, 8, and 9 on both sides of the Seneca Falls Canal Harbor.
Organizers have extended the early bird registration pricing until May 28th for all who are interested in taking advantage of one of the largest festivals in the Finger Lakes.
Interested parties may contact SFBA directly at [email protected].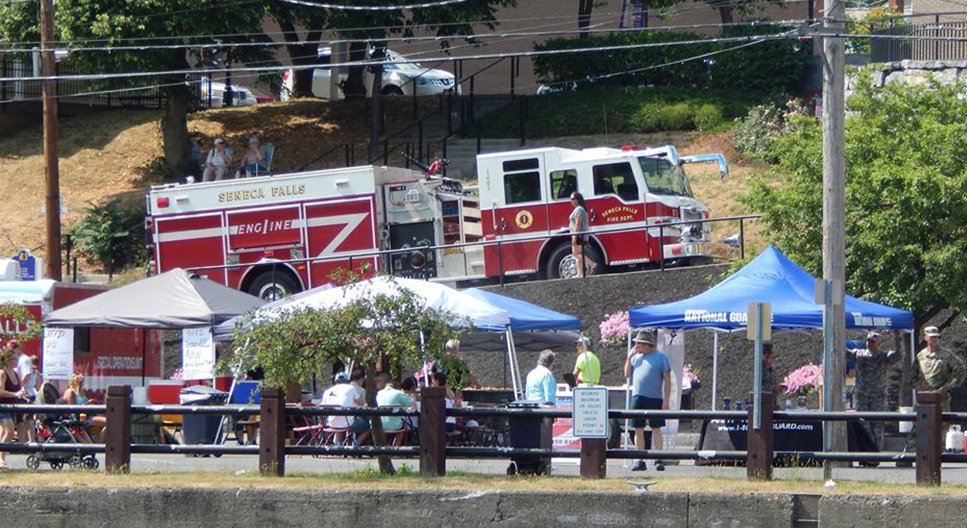 The Canal Fest will offer an assortment of events that will provide entertainment for visitors of all ages including amusement rides & midway, petting zoo, games, the Aquacade Watercraft Parade, demonstrations, performances, and presentations on the community stage, fireworks, Duck Races, live music, an expanded adult beverage area, the Corning Museum of Glass' GlassBarge, and much more.
Dennis Scannell, PR & Marketing added, "We are creating an overall event that provides a venue that will promote all of our local businesses, organizations, and artisans."
He continued, "We expect a substantial increase in the amount of visitors than the 10,000 that showed up last year … so we hope that interested vendors will take advantage of this unique event and realize the benefits in participating."
The Canal Fest begins on Friday, July the 7th at 5:00 pm with the start of the Women's Right 2 Rock (WR2R) Music Festival, the glass ribbon cutting at the Corning Museum of Glass' GlassBarge, and the opening of all vendor and entertainment areas.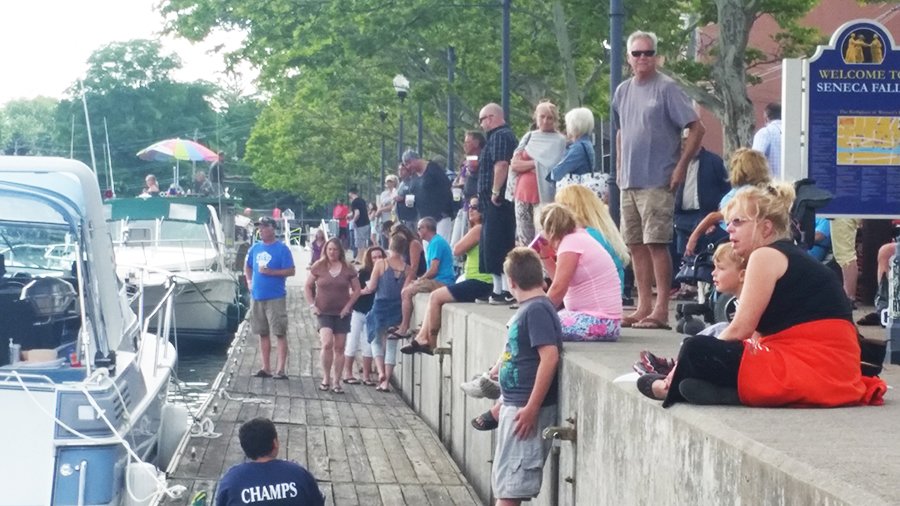 It concludes after the 2nd Annual Harry Liddell Duck Race at 6:00 pm on Sunday, July 9th.
The Seneca Falls Business Association (SFBA) serves as the organizer of this exciting event and is also welcoming sponsors and volunteers to join in to make this Canal Fest a successful experience.
All official forms, documentation, and additional information can be found on the Seneca Falls Canal Fest's Web Site at www.senecafalls.com/canalfest. For up-to-the-minute updates, please Like Us on Facebook: www.facebook.com/sfcanalfest and Follow Us on Twitter: @SFCanalFest.