Tensions were running high during Friday's special meeting where the Seneca Falls Town Board voted 3-2 to enact Local Law No. 2 of 2017.
The new local law rescinds a previously passed local law entitled the "Waste Disposal Law," which would have closed Seneca Meadows in 2025 — and prevented any additional landfill operations from opening in Seneca Falls.
As it turns out though, tensions continued to run high after the vote.
Seneca Falls Town Councilor Dave DeLelys says he went to Parkers restaurant in downtown Seneca Falls shortly after the meeting ended. While being seated, he was intercepted by Thomas Ruzicka, who also serves on the Town Board.
As DeLelys was being seated by the host, he says that Ruzicka grabbed him by the shirt — pulling him close to his face, yelling things at him.
"He said something of I should have told him about not voting because the public knew he took money from the Landfill," DeLelys recounted. "I did nothing. It happened so fast."
DeLelys says that "a few men" had to pull Ruzicka off of him, and that the 70-year-old had no reaction to the confrontation.
The Councilor went on to explain that he turned around — went back to the front of the restaurant — and called Seneca Falls Police Chief Stuart Peenstra to report the incident.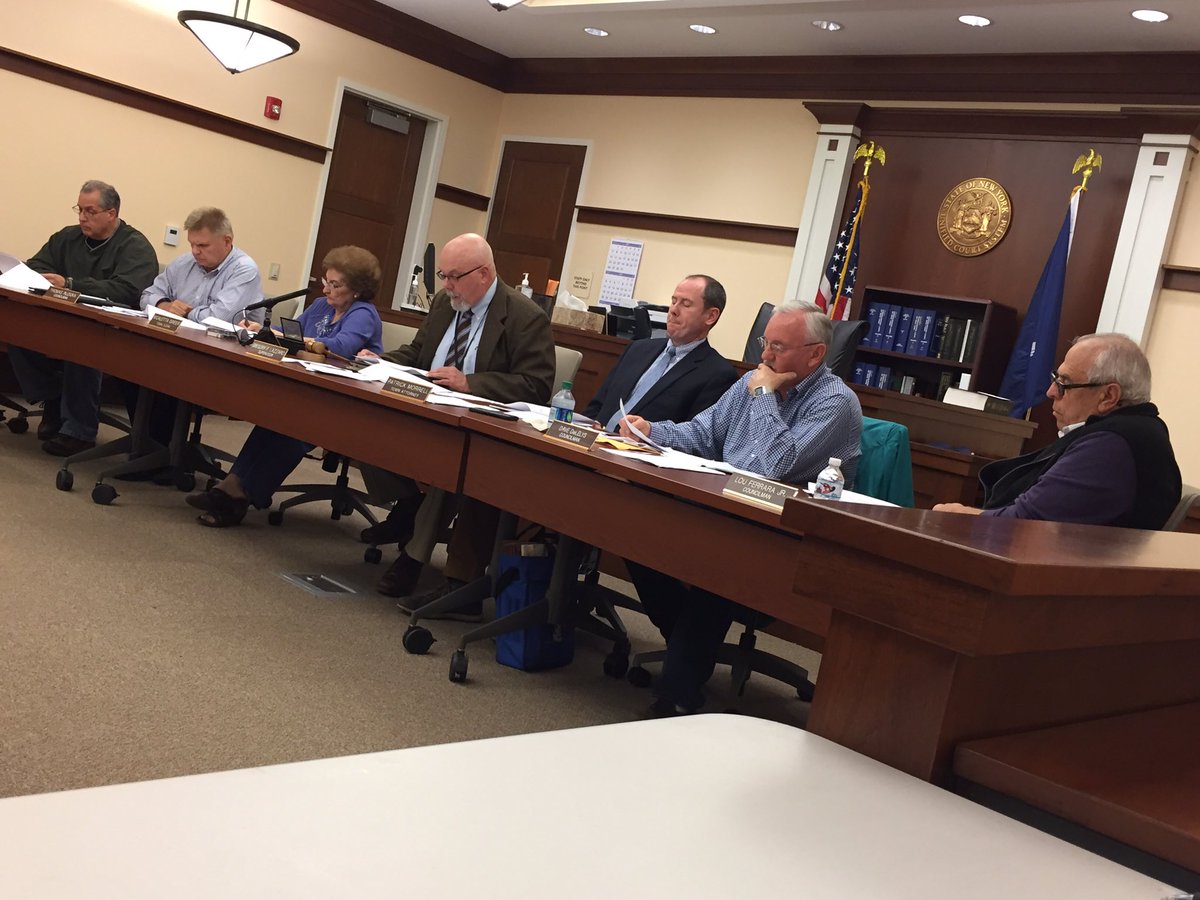 Councilor DeLelys said he was uncertain about filing charges at this time. He added that a meeting was set to take place between himself and Chief Peenstra on Monday, after investigators had a chance to review surveillance footage from Parkers around the time of the alleged incident.
As DeLelys noted, there was a contentious exchange between the two during the meeting where he requested that Ruzicka recuse himself from voting on the new local law — after legal action followed passage of Local Law No. 3 of 2016.
After DeLelys called on Ruzicka to "not vote" on the new local law, which was adopted by a 3-2 count — the councilor fired back suggesting that no business "had his vote."
"Seneca Meadows is a business. I'm business oriented. Take that money from a business, sure. There's many other businesses that gave me money," Ruzicka explained to the packed room.
Questions over his campaign contributions had been brought forward throughout the race for two Town Council seats, and in the months following Ruzicka's victory.
A review of campaign filings from 2016-17 show that Ruzicka didn't receive campaign contributions from any businesses beyond WGM Management, which is how Seneca Meadows appears on campaign finance filings.
Here are the latest reports from NYS on campaign contributions:
2016 campaign donations to Thomas Ruzicka: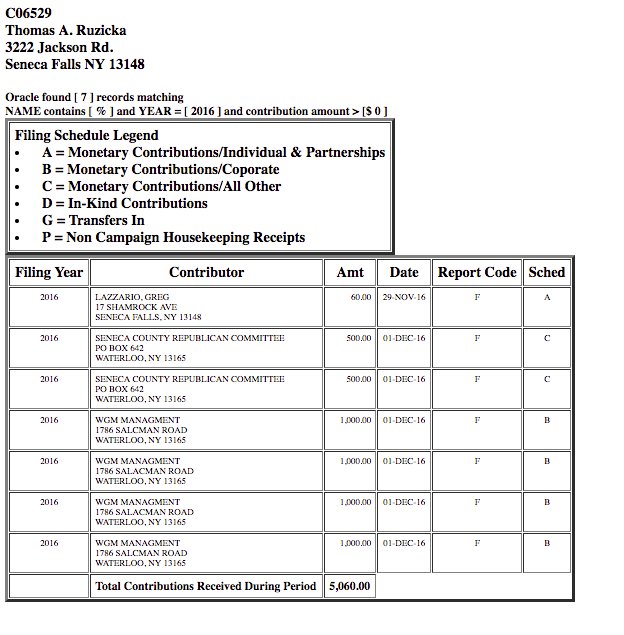 2017 contributions to Thomas Ruzicka: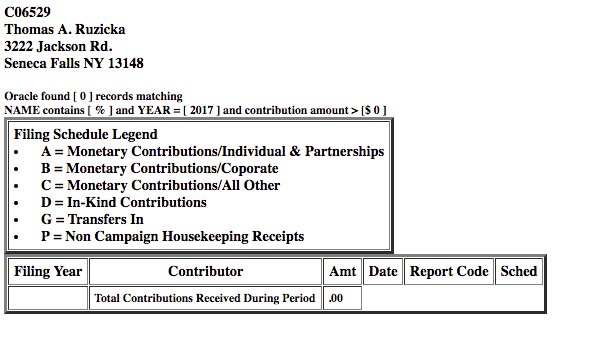 Listen to the exchange that led to the alleged incident by clicking play on the video player below:
Read Tammy Whitacre's full report from Friday night's Seneca Falls Town Board Meeting here.
FingerLakes1.com has reached out to all involved parties for comment and will update this story as more information becomes available.