The local law passed in 2016 that would have forced Seneca Meadows to cease operations in 2025 at the landfill on Route 414 has been rescinded.
It was standing room only in the courtroom for the Seneca Falls Town Board special meeting Friday evening, May 5th. Members of the grassroots group Seneca Falls Environmental Action Committee were lining the street again, carrying signs asking for support to "Dump the dump". Among those protesting was a local woman, who refused to share her name due to potential retaliation, carrying many signs pinned to her black dress, hat and veil. Signs read "I am the death of Seneca Falls…I am the death of our children." She said she was not a sign, but instead an omen.
Prior to the meeting, signs were restricted from the courtroom and Seneca Falls police officers were on hand to keep the peace.
Over the last few months, the town board has been considering Local Law No. 2 to rescind a law passed in 2016, Local Law No. 3, known as the Town of Seneca Falls Waste Disposal Law, which made the operation of a landfill within the town illegal and requires Seneca Meadows to shut down operations by the end of the year in 2025.
At the meeting, Supervisor Greg Lazzaro reviewed the State Environmental Quality Review findings that found the "action to execute Local Law 2…is an unlisted action and will not have a significant adverse impact on the environment," the resolution stated. Accepting the SEQR findings, the board went on to review Local Law No. 2 and passed the ordinance in a predicted 3-2 vote, with Dave DeLelys and Vittorio Perretta casting the opposing votes.
"Seneca Meadows is grateful for the opportunity to continue our contribution to our local economy, and our support of the many great service and charitable organizations here," Seneca Meadows District Manager Kyle Black said. "We applaud the town board for addressing a tough issue head on: They evaluated the facts, listened to both sides of the issue and took action to keep property taxes from skyrocketing, and save jobs."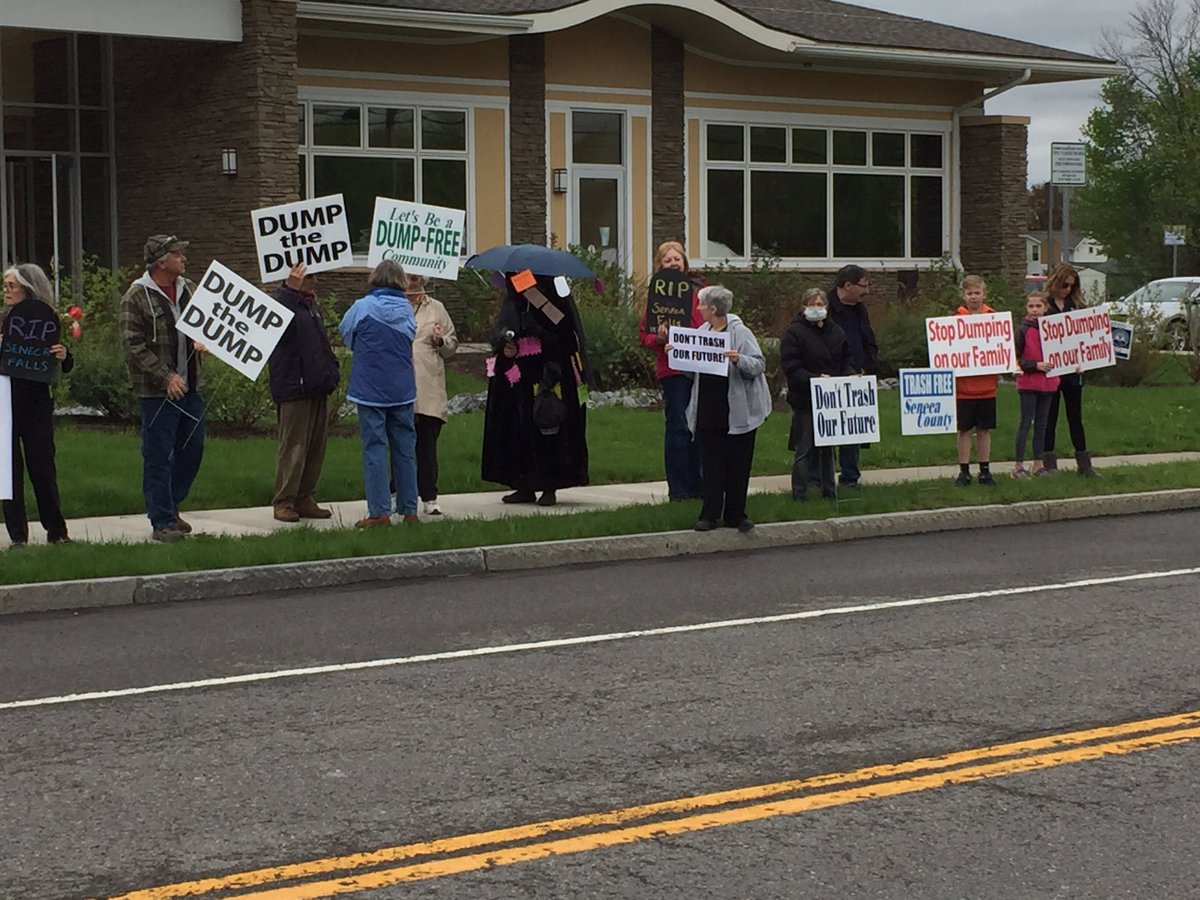 DeLelys offered a final plea just prior to the vote to follow up with an Article 78, which would have allowed a judge to decide whether or not Local Law No. 3 was a good law. The councilman also asked fellow Councilman Thomas Ruzicka to abstain from voting on the matter because he received monetary support from the landfill company during his run for office. Despite obvious agreement from the audience, Lazzaro criticized DeLelys remark, stating, "That was uncalled for."
Ruzicka said it was not the only source of funding for his campaign, however, public records show he received no additional donations from any other business.
"Right from the beginning, I said I'm not going to spend anymore town money on this," Councilman Lou Ferrara Jr. said, referring to the Article 78 and noting that last year the board retained a lawyer for the matter and spent $120,000. "I'll never spend the money on it."
Lazzaro said the 2016 law was pushed through by "a lame duck board." The law was enacted "to restrict waste disposal operations" and "prohibit the operation of solid waste waste management facilities in the town by December 1, 2025." Also included in the law are details regarding code revisions adopted in 1975 to regulate landfills that have been amended and updated over the years.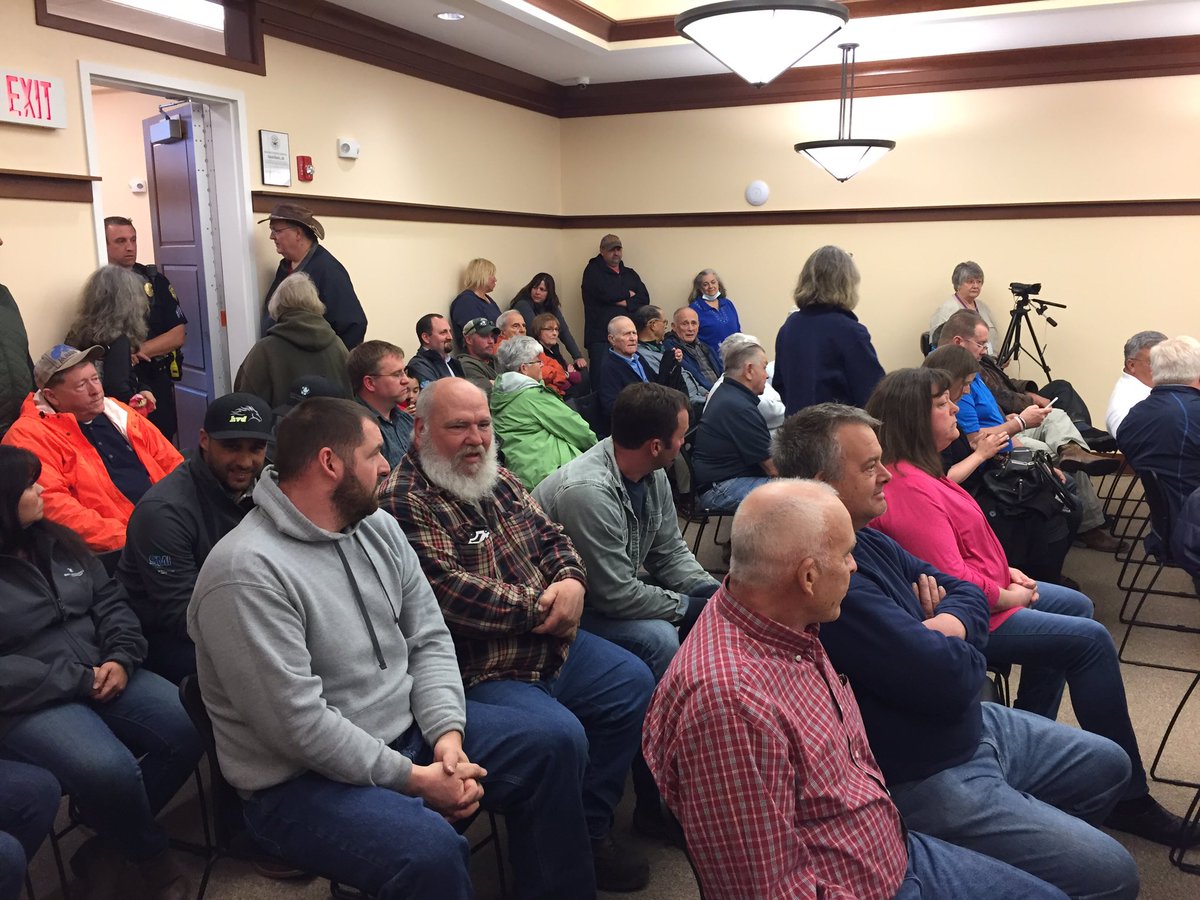 "The town's authority under existing Chapter 185 is more than sufficient to address the concerns that were stated in the Findings of the Waste Disposal Law of 2016," Local Law No. 2 said. "The Seneca County Environmental Conservation Plan (2014) emphasizes that landfill operations are an essential asset to Seneca County's economy."
The law goes on to state that the landfill provides millions of dollars in revenue for the county and employs many local residents.
"Seneca Meadows is committed to working in our community and we look forward to the opportunity to make great things happen together," Black added.
The passage of Local Law No. 2 isn't deterring members of Seneca Falls Environmental Action Committee, whose president Doug Avery said, "We will not go away."
Protesters letting their voices be heard leading up to special meeting in Seneca Falls. pic.twitter.com/flJNLpyP08

— Josh Durso (@FLXJosh) May 5, 2017
"The Seneca Falls Environmental Action Committee is extremely disappointed and angry that the Seneca Falls Town Board voted to rescind Local Law 3," Avery said. "Seneca Meadows poses a clear threat to the Seneca Falls community. Every day, the smell, pollution and added truck traffic present real challenges to the health and quality of life for local residents.The long-term health and environmental implications of having one of the country's largest landfills in our backyard will be felt for generations."
Throughout the entire process, Avery said Lazzaro and councilmen Ferrara and Ruzicka have displayed a callous disregard for the well-being of our community."
While Black believes the board has listened to both sides of the issue, Avery strongly disagrees.
"They have been unable to produce any residents willing to speak out in favor of the landfill, except those whose direct livelihood comes from the dump," he said. "They have been silent as the landfill paid for their election campaigns and interfered with our democratic process. Supervisor Lazzaro states that those campaigning to close the landfill are relying on incorrect information, yet he produces no facts to counter their arguments."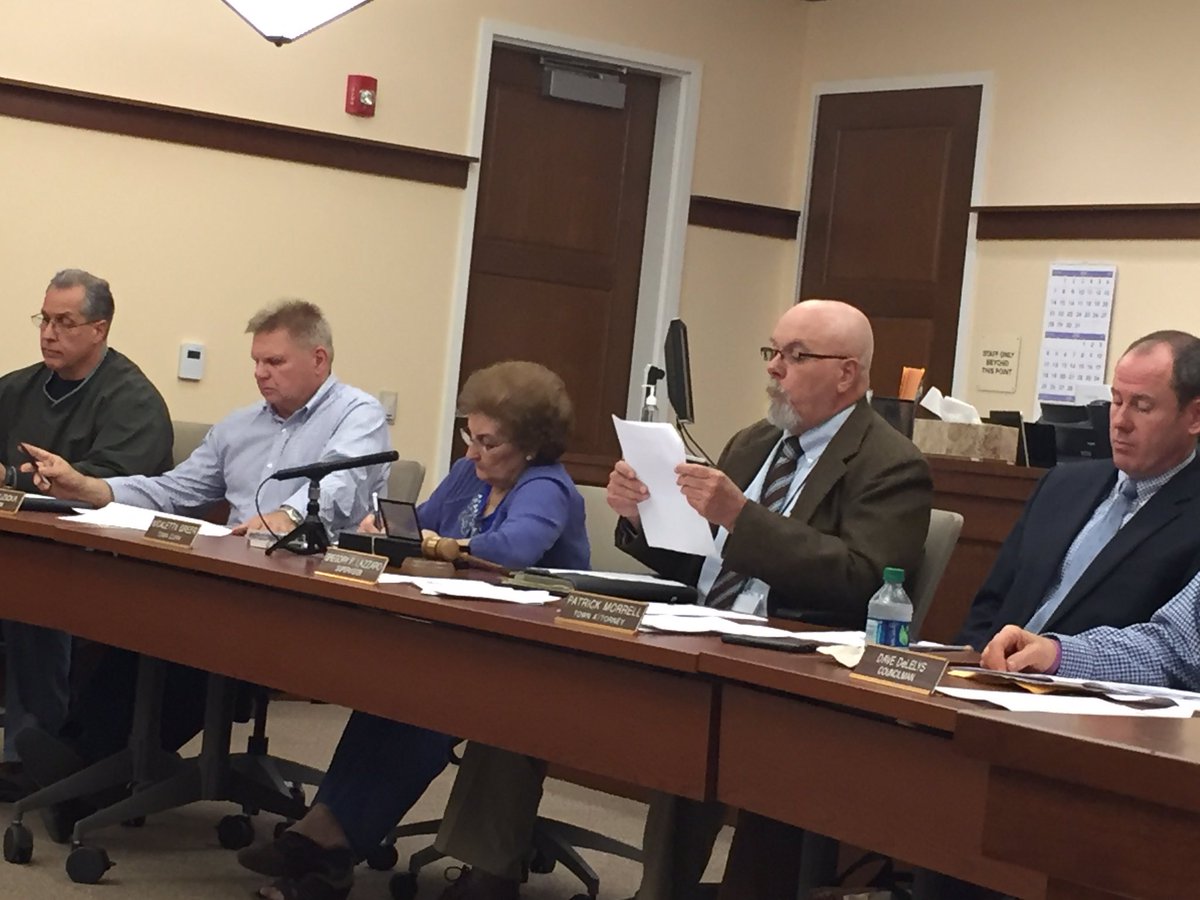 Lazzaro said, despite the vocal crowd asking for the landfill to close, there are others out there, a silent majority, who support the board's decision – residents who cast their vote electing this board to represent their best interests, "That's what we heard," the supervisor said. "A lot of people are inhibited by public speaking, but they take their voting rights seriously. Elections have meaning."
Avery also criticized Lazzaro, Ferrara and Ruzicka of allowing themselves to be publicly "wined and dined" by Seneca Meadows officials "in the face of a pending lawsuit" from the landfill.
Lazzaro was furthered criticized by Avery for banning public comment and protest signs within the meeting room on Friday.
"He refers to the citizens as 'angry zealots' when they speak out," Avery said. "He allows free and open discussion about mundane town matters, but refuses to offer any explanation to meeting attendees when acting on important landfill issues. Everything about this process points to a town administration that has allowed control of our community to be wrestled away from the residents under suspicious circumstances."
Avery said the control now lies in the hands of an international corporation that alleges to care about the community "but clearly is only looking for a place to dump as much garbage as it can for as long as it can."
"The Seneca Falls Environmental Action Committee and the residents who support it vow to continue to fight for closure of Seneca Meadows no later than 2025," Avery said.
Tammy Whitacre is a reporter for FL1 News covering Seneca and Wayne counties. Send news tips to tammy@fingerlakes1.com and follow @FL1_TWhitacre for the latest.
– Seneca Falls Police Department confirmed there was a physical altercation between two Town Councilmen at Parkers Restaurant in downtown Seneca Falls following the meeting. Our report on that incident is here.
– What do you think? Let us know in the comments section below or join the discussion on Facebook here.