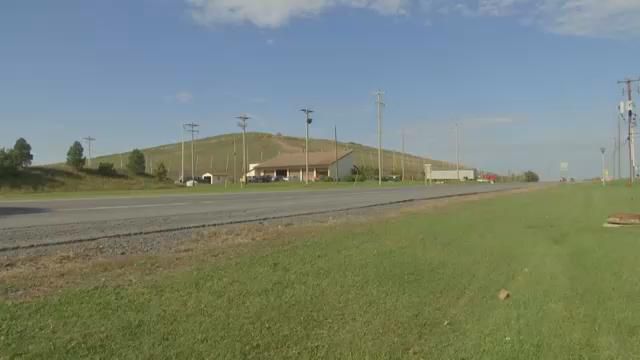 For all humans, one of the most difficult truths to grasp is that nothing lasts forever and that change inevitable. Seneca Meadows Inc. will eventually shut their gates, the trash haulers will vanish from route 414, the systems that were built to protect our community from toxic landfill contents will eventually deteriorate, and the tax easements that have us riding high on the hog will run out. Some of our decision makers act like financial hypochondriacs and remain ignorant on the innumerable externalities that the landfill poses on our town and environment. For any rational thinker, it does not leave much to the imagination as to what will be left our beloved Seneca Falls once Seneca Meadows decides it has nothing more to gain from us.
Kyle Black, whom is the regional manager of Seneca Meadows Inc. attend a public meeting held by the Seneca Falls Environmental Action Committee last Wednesday. Mr. Black was open for discussion and had stated that whether Local Law 3 was rescinded or upheld, the closure of the landfill was not a matter of if, but when. He also included that if Local Law 3 was rescinded, Seneca Meadows landfill will cease garbage intake once the current footprint and air space is filled. He was vague on any calculated timeframes. Can we trust these words when Waste Connections, owner of SMI, has a track record of extending the operation of landfills after they have been slated to close? Aim your attention to their Chiquita Canyon landfill site in California to recognize this truth. If the Seneca Falls Town Board votes to rescind Local Law 3, Seneca Meadows will be able to operate beyond the 2025 closure date and subject our community to even greater risks.
Regulations created in the mid 1970's to mitigate landfill risks require all landfills to construct caps to control hazardous gas emissions and liners to collect leachate or water that becomes contaminated as it passes through a landfill. The EPA has openly stated that even the best liner systems are doomed to fail eventually. Multiple sources have also explain that leachate drainage mechanisms are difficult to maintain under hundreds of feet of decaying garbage, thus being one contributing factor for failure of the liner system. The Natural Environment Research Council, which is the largest provider of environmental research funds in the United Kingdom cited that abandoned landfills are routinely leaching polluting chemicals into rivers. Will our community be safe from the threats posed by New York's largest landfill? How much could this potentially cost to recuperate? Are we okay with certainty of the unknown?
Far too often I get the notion that it takes environmental disasters like the Love Canal, Exxon Valdez, Bhopal, Chernobyl to be worthy of certain action. We must sit back and wait for people to get deathly sick or have our quality of life altered in some major way before we become proactive. The reality is that a polluting chemical sometimes go unnoticed until it is too late. There have also been instances where spills have been covered up, a company clearly knew about the adverse effects of a certain chemical emission, or an official knew that a municipal water source was contaminated; this is happening in Flint, Michigan as we speak. It is paramount that we take charge and afford ourselves the opportunity while we can to plan for the future of Seneca Falls. The only rational alternative right now is tell our elected officials to uphold Local Law 3 which adhere to the compromise that was made by both sides to close the landfill in 2025.
Brad Ellis
Seneca Falls
This is an editorial special to FingerLakes1.com and was not written by any member of the FL1 News Team. To submit an editorial for consideration it should be no more than 1,200 words, include identification, and be sent to [email protected]. All editorials are run at the discretion of the FL1 News Team.