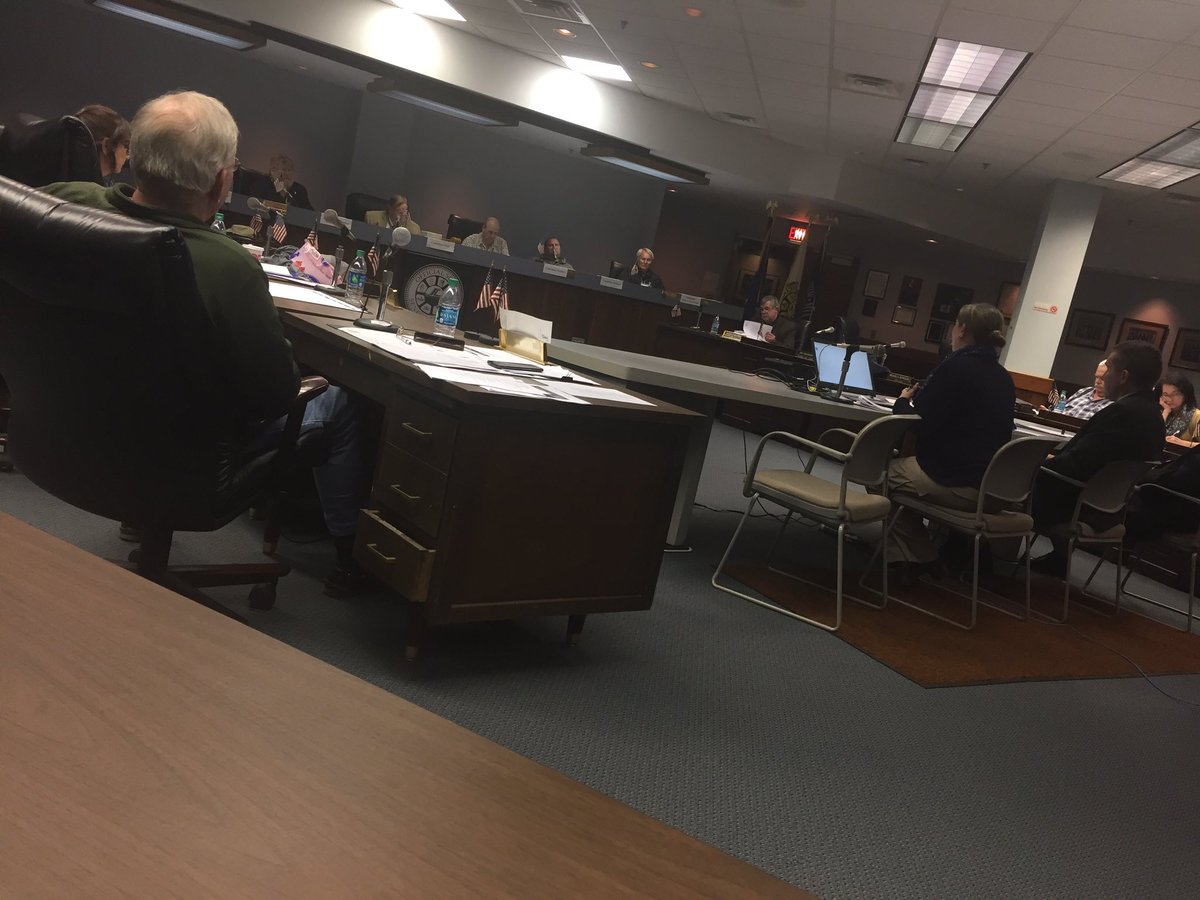 A number of state issues were on committee meeting agendas Tuesday in Seneca County.
One of those items was the Shared Services Act, which made its way into the Government Ops Committee meeting.
This wasn't the first time that the matter came up for debate, but for some of the supervisors — particularly the Chairwoman of that committee — it's appearance was offensive.
"If you want to take a stand this might be the night to do it," said Fayette Supervisor Cindy Lorenzetti.
Lorenzetti chairs the Government Ops Committee, which is the committee tasked with looking at the Shared Services Panel. An entity mandated by Gov. Andrew Cuomo for each county to establish.
The goal of this panel will be to look at ways to share services between villages, towns and other districts.
"The County already shares services," Junius Supervisor Greg Wadhams added during a fiery debate over the logistics of executing the panel.
The Governor's proposal, which was bundled into the passed New York State budget forces counties to form these "panel's," which are to be led by a County Manager or Administrator.
The plans are then due by August 1st, which will then be considered by the entire panel.
The panel consists of Town Supervisors, Mayors, and other 'Chief Executive Officers' within the county. At-large supervisors — like those serving in Waterloo and Seneca Falls would be excluded.
"The Pam Helmings and [other state legislators] need to step up," continued Wadhams. His sentiment was shared by those in attendance, who felt that this was just another example of an unfair mandate being pushed down from Albany.
"I took an oath, it carries the weigh of New York State Law," responded County Manager John Sheppard — who through the board's insubordination with Gov. Cuomo's new standard — is put in an incredibly difficult position.
Sheppard said that while he is 'no fan' of the measure, he is required to move through the process of holding three public hearings, and hosting informational sessions with those supervisors and leaders who choose to participate.
Those who decide against participating will be required to put that in writing. Not only will they have to announce their position publicly — but they will also have to defend it in writing for public record.
If a plan is not passed in 2017 — the panel will be required to try again in 2016, under the current guidelines.
At last month's regularly scheduled meeting, the supervisors considered a motion to allow the County Manager to move funds from this year's budget to address a shortfall, which would exist from executing the Shared Services Act.
A variety of costs were connected to it. None of those costs were going to be refunded by the state.
However, when the board could not get a two-thirds majority on the Rule 29, which would have brought Sheppard's motion up for a vote — movement on the Shared Services Act were halted.
Or at least that's what a couple supervisors thought.
As the County Manager and County Attorney pointed out though, the Shared Services Act is anything but optional — and that failed attempt to fund the process was nothing near a "formal end" to the process.
Now, Seneca County will move forward — not knowing what the consequences will be in the long-term if they do not comply or pass a shared services plan.
The supervisors did learn a thing or two about the potential cost of some added measures that were wrapped into the state budget.
Raise the Age — a controversial measure, which will create a special court within the family court branch for 16- and 17-year-old non-violent offenders will serve a benefit, according to some.
It will also come with a significant cost.
Division of Human Services Commissioner Charles Schillaci outlined a series of expenses that will be passed onto the County after passage of 'Raise the Age'.
He said that while the state claims counties will be reimbursed for their expenses, it will take some leg work for counties to actually receive those funds.
"Counties must be tax cap compliant," he explained. "They also have to show financial hardship to even be considered for reimbursement."
If either of those standards are not achieved — then funding Raise the Age will be on the backs of the county.
There will be other costs associated with it, too. "We'll likely need another judge here in Seneca County for family court," Schillaci added.
It's something that could cost the county hundreds-of-thousands annually.
Like both of these matters though, time will tell just how much they will cost the county and taxpayers. With more than 60 percent of the annual budget going to unfunded mandates — it appears that this year's budget has only increased the burden on counties.