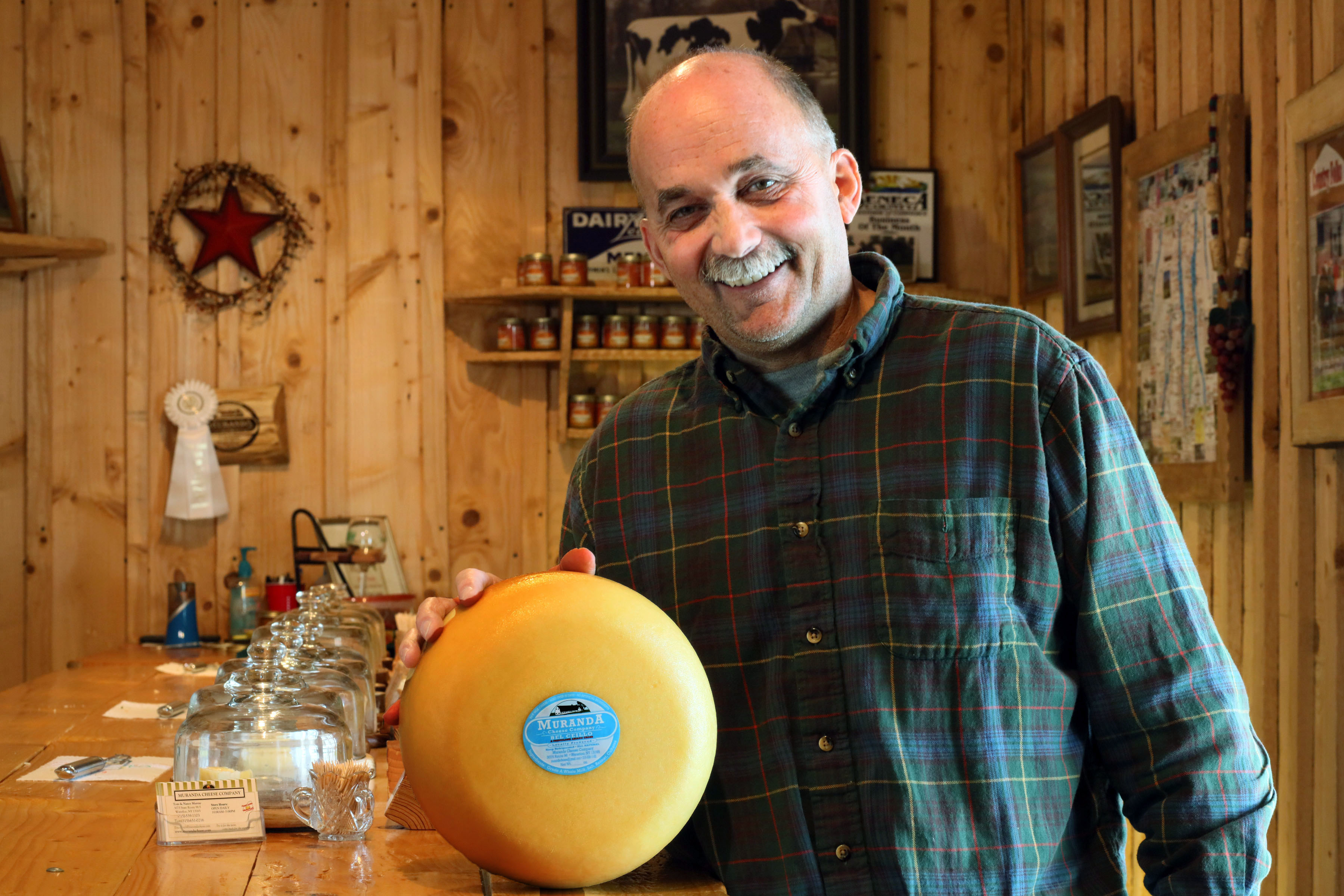 Some people have a problem with the way codes are being enforced in Seneca County.
The supervisors discussed a variety of issues at Tuesday's Public Health Services Committee Meeting, which lasted more than an hour-and-a-half.
It all centered around the future, or 'vision' as one supervisor put it — of Seneca County Code Enforcement.
Tom Murray, who owns and operates Muranda Cheese addressed the committee. His business, which operates in the Town of Fayette was one of those who he felt was unfairly treated by Code Enforcement.
Murray admitted that while he had no personal complaint with those he has interacted with in terms of professionalism — there have been several instances of poor communication, which has resulted in a very slow process to get another business venture off the ground.
He and his wife are currently dealing with a stop work order, due to a review of plans. A process that has been dragging out for months.
"We have a problem with the way Codes is 'visioned'," explained Waterloo Town Supervisor Bob Shipley. "We need a business-friendly code enforcement."
Tyre Town Supervisor Ron McGreevy, who chairs the Public Health Services Committee said that he had heard about issues from Fayette Town Supervisor Cindy Lorenzetti, as well as Chamber of Commerce President Jeff Shipley.
"My plans far exceed code's expectations," Murray added. "Yet there's a stop work order active on the property."
Supervisor McGreevy, who spent time as a code enforcement officer, noted that those who work for code enforcement in Seneca County are not enforcing any laws that are exclusive to that county.
They are simply enforcing New York's standards.
Junius Town Supervisor Greg Wadhams took things a step further. "It's easy to complain about people who are telling you 'no'," added Wadhams. "There must be a reasonable delivery."
That reasonable delivery comes in form of better communication. Like many of the issues being discussed or debated at the county-level — it comes down to effective communication.
The County plans to address these ongoing issues by scheduling meetings with those involved, as well as representatives from Code Enforcement.
They will also work to create a handout. The handout will include the following measures:
Explain Seneca County Codes responsibilities under New York State Law.
Note that there may be local zoning or land use regulations that apply in particular locations.
Provide contact information for the Seneca County Codes Department, as well as providing linkage to online forms and databases, at the Seneca County website.
Highlight the appeal process.
Provide contact information for local zoning officials.
No date was set for any of those meetings, but the supervisors said that getting involved on this issue was a priority — despite County Attorney Frank Fisher's request for them to remain neutral.
Code Enforcement officials said that no formal complaints have been filed to this point.
"We're just trying to educate people and move forward," added Waterloo Supervisor Bob Shipley. Several other businesses in Fayette and Waterloo had voiced concerns to those officials, who were sharing them at Tuesday's committee meeting. Like Lorenzetti and Shipley pointed out — the county is working to become more business-friendly in the coming years.
This item will likely be discussed at the next meeting of the Board of Supervisors.