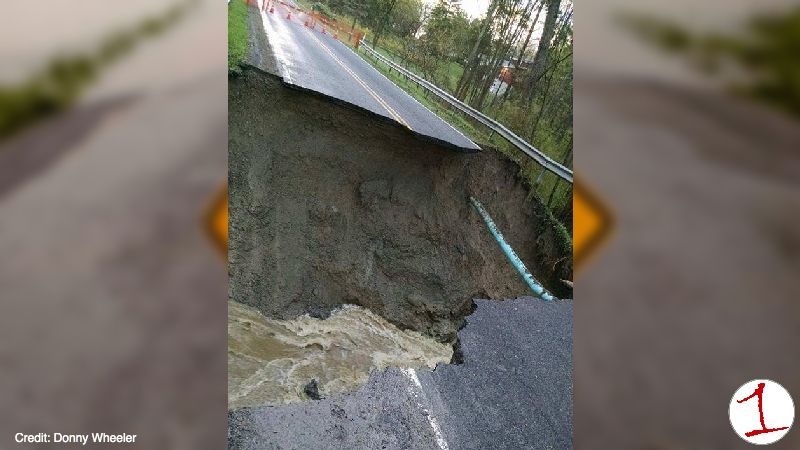 One Geneva roadway is completely impassable thanks to the heavy rains that fell over the last two days.
While official word has not come out of the area, Turk Rd. in Geneva was washed away by the White Springs Brook. The roadway, which sat over a culvert, eroded away from the excessive rain and runoff.
Those in the area say that several inches of rain fell in just a couple hours, which caused water to run over roads, driveways, and even cause damage like this.
The photo was shared to Facebook by Donny Wheeler, who captured the result of the heavy rain.
FingerLakes1.com has reached out to Ontario County and Geneva officials for more information and will provide updates as they're made available. Motorists are urged to avoid the area in the coming hours.
Save