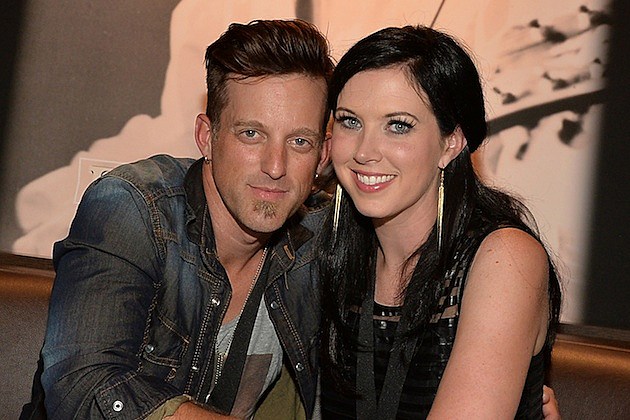 del Lago Resort & Casino announced two more shows for The Vine.
Multi-platinum American country music duo Thompson Square will perform May 26th and WAR will perform June 30th at The Vine. Tickets for both shows go on sale at noon Friday, April 21st, and may be purchased in person at the del Lago Resort & Casino box office, by calling the box office at 315-946-1695 or online at dellagoresort.com/entertainment.
Keifer and Shawna Thompson are a force to be reckoned with in the modern-day country music landscape. International country music stars, Thompson Square has topped the radio charts across the Unites States, Canada and Australia with the No. 1 hits "Are You Gonna Kiss Me Or Not," "If I Didn't Have You" and "Everything I Shouldn't Be Thinking About."
After taking its headlining "Just Feels Good Tour" across the U.S., Asia and Australia in 2014, Thompson Square took time off to collaborate in the studio with producers Dann Huff and Mickey Jack Cones (Dustin Lynch/Joe Nichols) to work on the Stoney Creek Records duo's upcoming third album.
The result is a barefaced, emotionally charged and gutsy sound from the married duo that was honored as ACM and CMA's Vocal Duo of the Year in 2012. Thompson Square continued its streak in 2013, once again securing the ACM Award for Vocal Duo of the Year. In all, Thompson Square has scored three No. 1 hits, six Top 20 hits, seven mainstream industry awards and over 25 award nominations, and appeared on major media franchises, including The Tonight Show, Jimmy Kimmel Live, Conan, CBS This Morning, Elle, Glamour, People, Rolling Stone, USA Today, USA Weekend and many more. The duo's third album is due later this year.
The year was 1969, and these 'kids' had the nerve to carry the name WAR at a time when peace was the slogan in an anti-Vietnam America as their mission was to spread a message of brotherhood and harmony. Original Band Members included; Lonnie Jordan/singer/keyboardist, Howard Scott/guitars/ vocal, Lee Oskar/harmonica, B.B. Dickerson/bass vocals, Harold Brown/drums/ vocals, the late Thomas "Papa Dee" Allen/congas/timbales, and Charles Miller /saxophonist/flutist.
The band's instruments and voices became their weapons of choice and the songs their ammunition. They spoke out against racism, hunger, gangs, crimes, and turf wars, as we embraced all people with hope and the spirit of brotherhood. WAR began playing live shows and immediately found themselves in front of sold-out audiences throughout Southern California before entering into the studio to record their debut album, Eric Burdon Declares WAR.
The album's key track, the erotic Latin flavored "Spill The Wine" was an immediate worldwide hit and launched the band's career. The band's popularity has grown steadily ever since, as a result of the commitment to being road WARriors combined with great increases television appearances, record sales, use of their music in film, television and commercials, samples and covers by other recording artists. The evolution of WAR began in 1969…and WAR has been evolving ever since.
The current lineup of acts coming to Tyre includes:
Colt Ford: April 28th
Styx: May 12th
Dwight Yoakam: May 13th
Neil Sedaka: May 19th
Sugar Ray: May 27th
Kansas: May 28th
Warrant and FireHouse: June 9th
Three Dog Night: June 10th
Wayne Newton: June 16th
TOTO: June 24th
Jerrod Niemann: July 7th
Pat Benatar and Neil Giraldo: July 28th
Gretchen Wilson: Aug. 5th