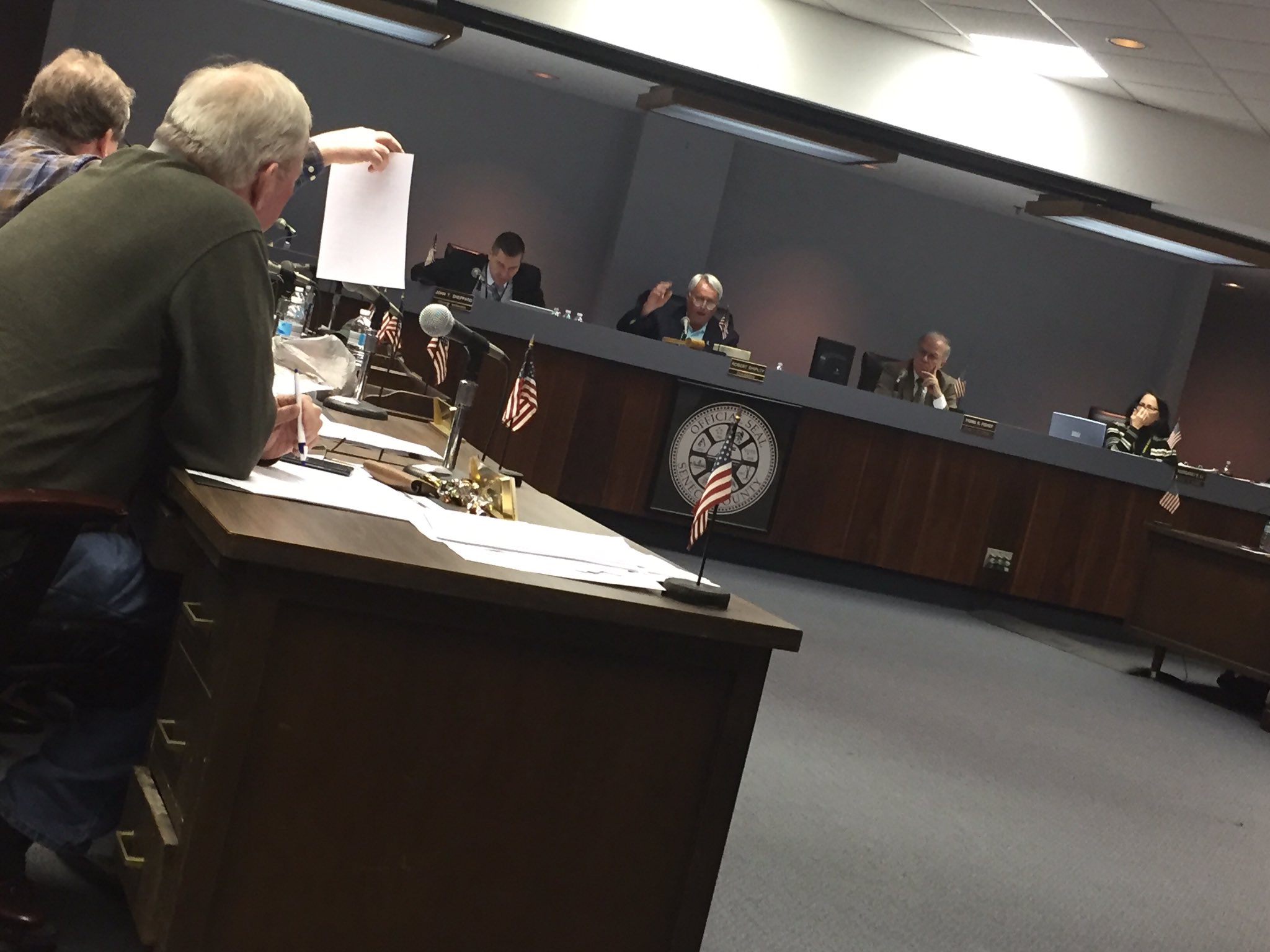 Creating a budget is never easy.
For the Seneca County Board of Supervisors it typically means workshops, heated debate, and relative uncertainty. Combine that with the fact that this year is an election year for nine of those supervisors — and it creates a unique, political cocktail only seen once every few years.
County Manager John Sheppard presented his budget guidelines, which he put forward for the supervisors to approve at Tuesday's meeting. It's a measure that he says is to clarify what the supervisors are looking to get out of the budget.
Of course, a vote up- or down on the resolution itself — introducing these budget guidelines isn't the end of the world.
However, it does complicate things if the supervisors don't express what they would like to see out of next year's budget.
The guidelines put forward by Sheppard included the following eleven points:
The budget will not exceed the New York State Tax Cap;
It will minimally maintain a flat, but preferably decreasing equalized property tax rate on taxable assessed property;
Services will be supported at the existing level or efficiencies and savings will be increased;
Departments will make every effort to contain costs for 2018-19;
Changes in the number of full-time equivalent positions due to program changes will be considered only if the County Manager has approved the request to move forward;
Continue to critically analyze vacancies for both function and efficiencies with the intent of long-term cost savings;
Funding for County-affiliated agencies will remain flat or be reduced based on prior agreements;
Departments that pass State and Federal aid through to contract agencies will continue to maintain a net zero County cost by passing along any reductions in aid to those contract agencies;
Capital Improvement Project expenses for Departments are excluded from the budget guidelines;
Acceptance of grant money will only be approved for existing projects, programs or equipment, or for new programs with zero county match;
The General Fund, contingency budget, will be held to 0.5 percent of total annual appropriations.
The resolution would ultimately fail by a 374-319 count.
Fayette Town Supervisor Cindy Lorenzetti and Seneca Falls Supervisor Steve Churchill voiced concerns with several of the provisions within the guidelines.
"Guidelines become part of written rule around here," Lorenzetti said while a contentious debate broke out on the subject. "It doesn't mean the budget process won't begin."
The Fayette Supervisor is precisely correct, too.
While the supervisors voted against the resolution — Sheppard said after that the process would continue.
Sheppard said, "The Budget Guidelines are nearly identical to those adopted for FY2017. Guidelines define the BOS intent and are an essential part of the budgeting process."
He added, "Guidelines typically provide restrictions, boundaries and metrics to gage how well the staff and Budget Officer applied the intent of the Board of Supervisors. They are important at the beginning stage of budget development to avoid administrative wasted effort throughout the entire process."
As County Manager — Sheppard serves as Budget Officer for Seneca County.
"I will now author a Budget Guidance Memo to be distributed to the Department Directors and Public Officers. This will help to avoid delaying the process, avoid wasted effort and lead to a timely filing of our FY2018 Tentative Budget," concluded Sheppard.
While a number of supervisors were not pleased with the guidelines — it doesn't appear that it will make a difference in the initial stages of the process.
Even had the supervisors voted favorably upon those budget guidelines — they still would have had voting authority to modify, change, or make exceptions to any part of the budget as the process continued.
This matter will likely be discussed at this month's Finance Committee meeting, which is slated for the last Tuesday of the month.