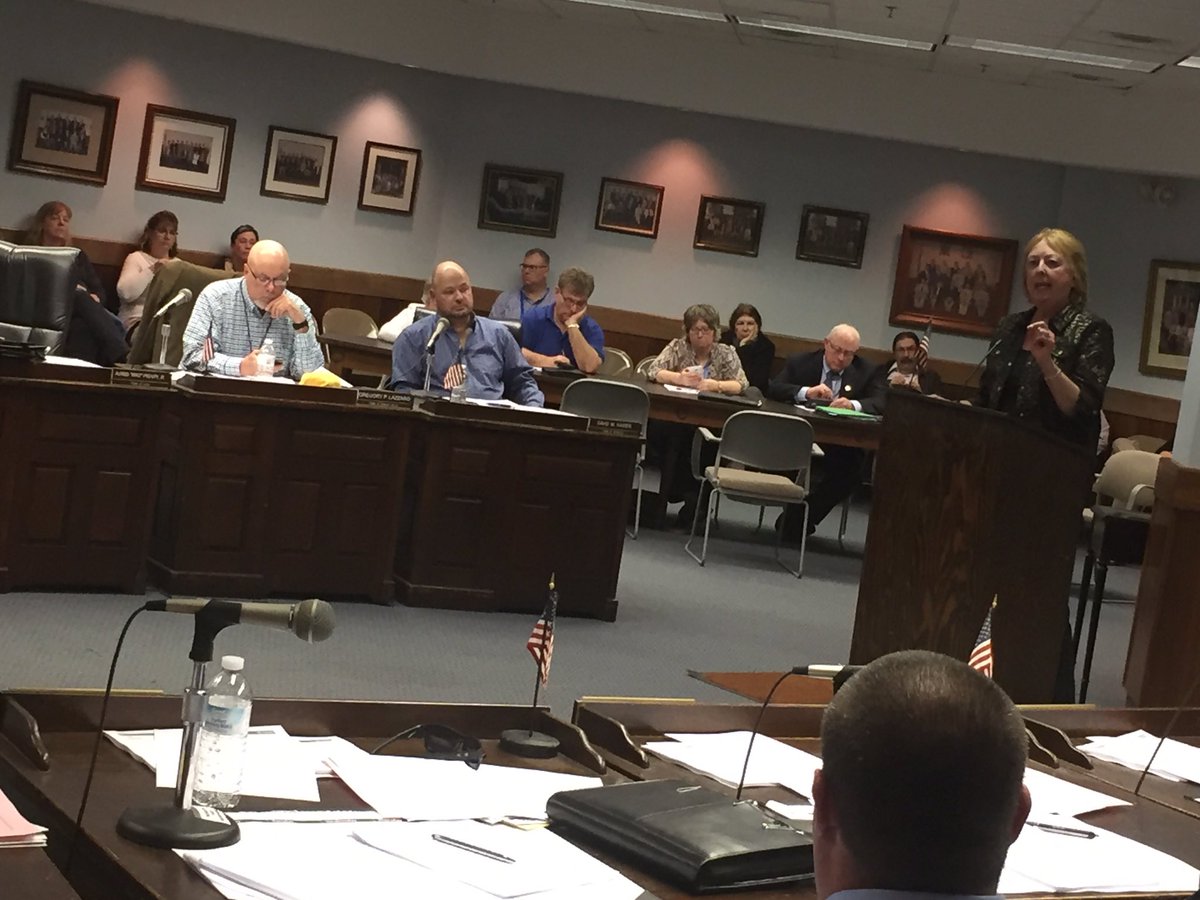 The night was a slow, grinding debate on nearly every issue that came up.
The Seneca County Board of Supervisors struggled to remain on the same page at Tuesday's regularly scheduled meeting.
Each issue seeming to evoke several minutes of debate and discussion.
Public comment dominated the first two hours of the meeting, which largely hinged around the continued dispute between a faction of Seneca Falls residents, the Seneca Falls Town Board, and Seneca Meadows, Inc.
John Garee, a Seneca Falls resident, was the first speaker up at the session and reported to the board his experience meeting with Assemblyman Brian Kolb. "He was sympathetic to our concerns," Garee recounted. "The State really doesn't have anything to do with it."
Sympathy wasn't enough to result in action though for Garee or his wife, who waited more than two months to meet with their Assemblyman about the continued operation of Seneca Meadows.
"The host agreement says Seneca Falls can shut down the landfill if odor isn't controlled," he said to the board.
It begs the question: If Seneca Falls fails to, or chooses not to act — what recourse is left for those who believe Seneca Meadows is continuing to violate or fail to follow through on it's responsibilities?
According to Waterloo Supervisor Don Trout, who was one of the supervisors eager to answer questions handed to the board during public comment — 'not much'.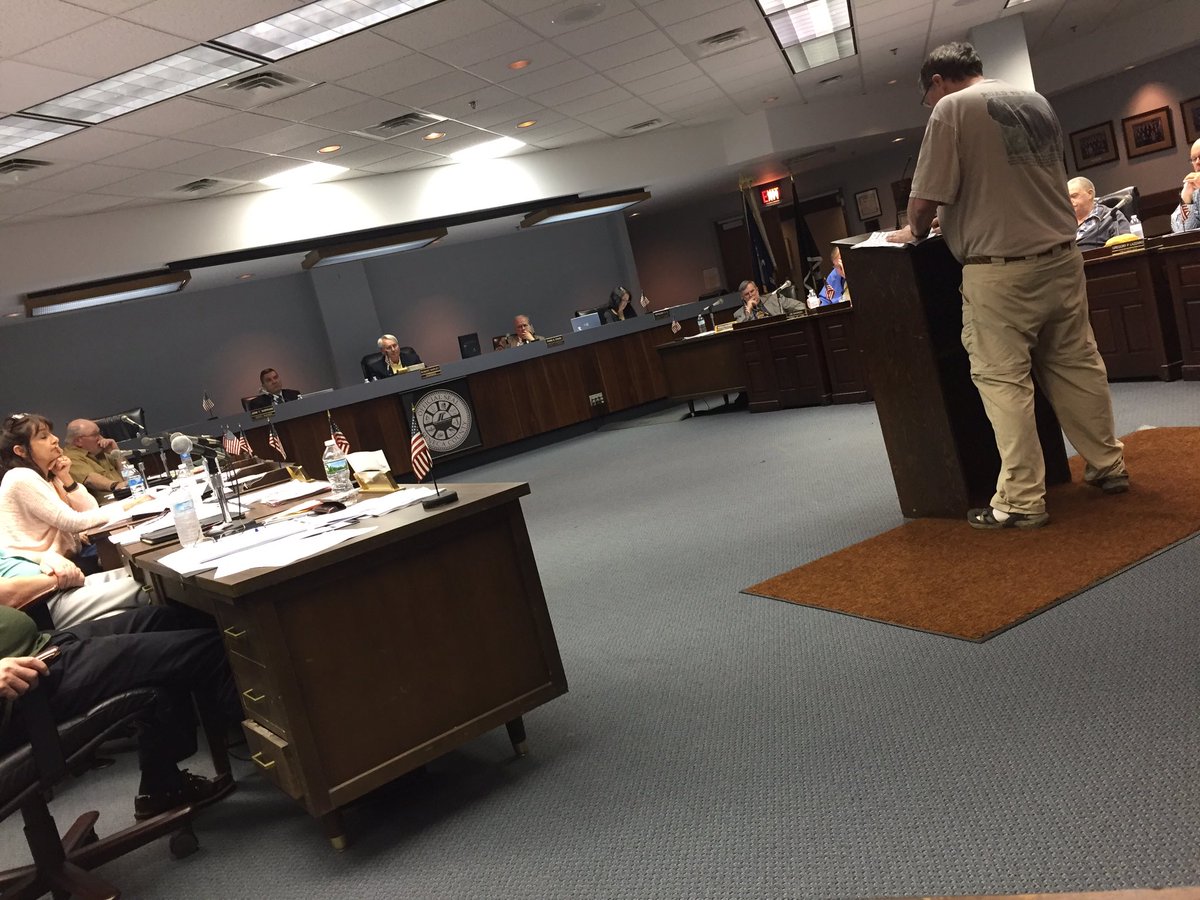 Seneca Falls Supervisor Steve Churchill noted that any measure created by the County is trumped by local rule. He noted that it would be different if Seneca Falls gave up their classification as "host community," which would allow for an Ontario County Landfill situation to happen.
Garee continued, requesting that the County institute tipping fees that could generate greater funds for the county as a whole. He described a sliding scale where different municipalities throughout the state would pay differing amounts to the county for having their waste delivered here.
However, as several supervisors explained — it wouldn't work for a variety of contractual reasons. Whether it's the host agreement or local zoning in Seneca Falls — the only community that can actively address the issues surrounding Seneca Meadows is the Town.
According to Kyle Black, who stepped up to respond during privilege of the floor "Year-over-year odor complaints are down 200 percent." He added that Seneca Meadows is now 80 percent complete on capping, which centered around a particularly troubling site within the facility.
He also added that Seneca Meadows would be willing to collaborate with Seneca County — or any other municipal entity in helping the region move forward.
A waste management plan was discussed, which was implemented in Ontario County — but the board had earlier decided at a previous session that they would not pursue a one due to the impressive functionality of one recycling program.
As the supervisors noted, Seneca County is one of the few in the state that has a recycling plan, and has countywide recycling collection.
During a particularly heated portion of the debate between the supervisors, a question was raised about the presence of young people in the region.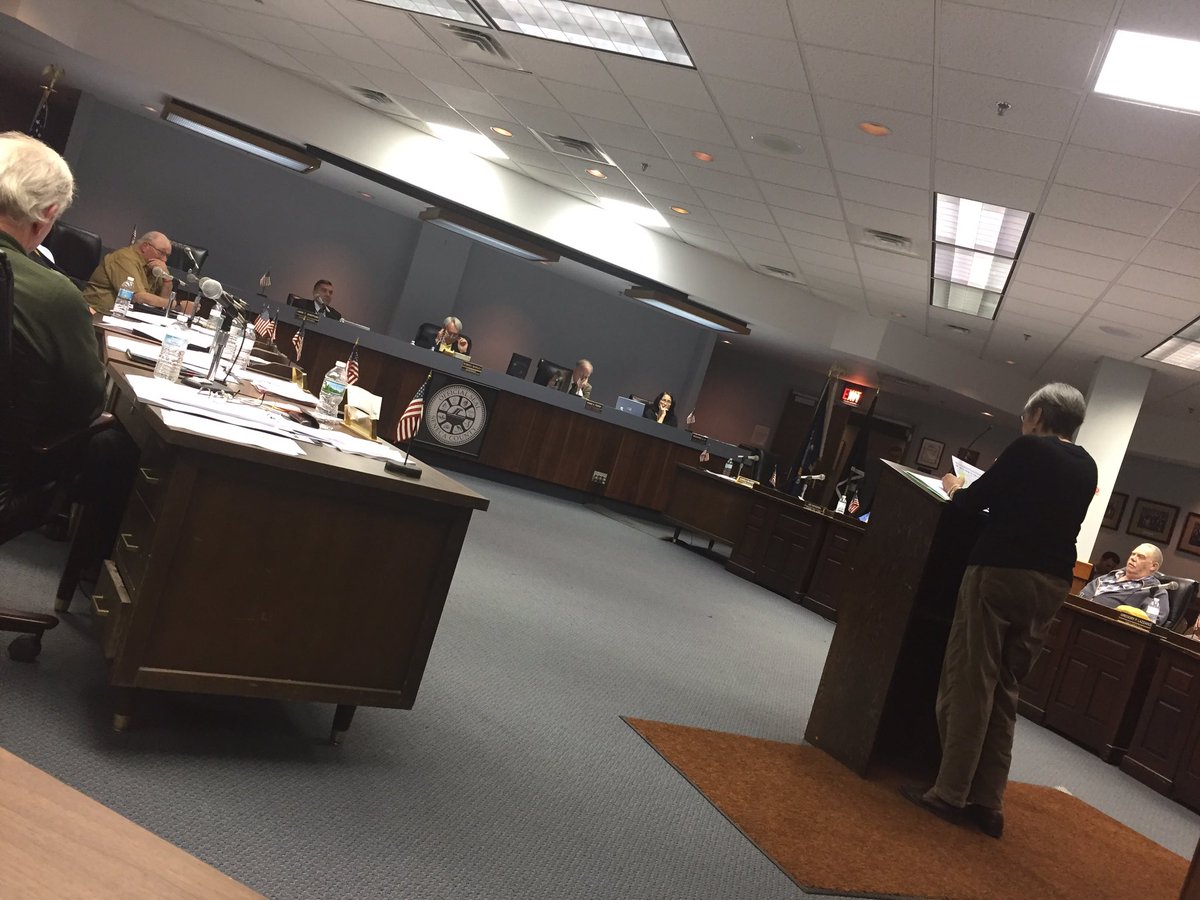 Black responded to that point in particular, reminding those in attendance that there are a variety of reasons why young people leave the region — but particularly due to a lack of jobs.
Seneca Falls Town Supervisor Greg Lazzaro, who remained a listener through most of the debate between the board members took issue with the notion that Seneca Meadows is driving young people out of the area — as one speaker suggested.
"That's anecdotal data," he said. "It's not just one reason why people move out of Seneca Falls. There are a lot of reasons why people move to other areas; particularly larger ones."
Doug Avery, a retired teacher from Mynderse Academy and member of the Seneca Falls Environmental Action Committee, expressed his concerns about the landfilling debate, but brought a different request to the supervisors.
"I'm here tonight to ask that the [Supervisors] resolve in favor of Seneca Falls' Local Law No. 3 that closes Seneca Meadows in 2025," Avery asked. He continued, "There is no doubt in my mind that the existence of Seneca Meadows landfill acts to suppress tourism and business development in northern Seneca County and the central Finger Lakes."
Romulus Town Supervisor David Kaiser agreed with that sentiment, noting that while he did not agree with different parts of the debate that Seneca Meadows was very likely deterring economic growth in Seneca County.
The Board of Supervisors do not have any items currently on the docket to have action taken on them regarding the landfill. While an odor ordinance had been explored by one committee within the board structure, it hadn't been acted on or brought to a vote.
Even then, according to several supervisors — it would become a 'symbolic vote' more than one of actual substance — given the strength Seneca Falls has in terms of governing any landfill operation.