After 16 years at the CountryMax in Seneca Falls, Honk the parrot has found a forever home.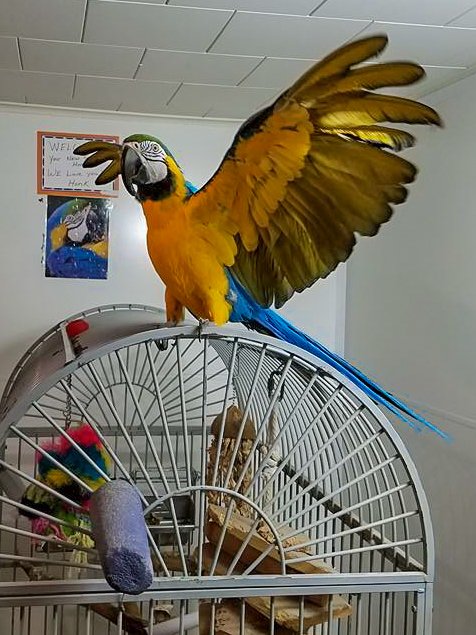 Having called the farm, pet and garden retailer home for so many years, Honk left recently to start his new life. He came to the store as a chick and was cared for by staff, who watched him grow into a beautiful macaw. He soon became a store mascot, having run of the store. He was popular with customers, as well – some who came to the store just to visit Honk, say "hi" and hope he said it back. Unfortunately, there were some visitors who weren't so nice to Honk and staff did their best to stop or prevent any abuse.
Years later, staff built an enclosure where Honk enjoyed its security. But it was a lonely existence for the bright blue and yellow macaw. Just a pound too heavy to fly, Honk was alone for 10 hours or more when the store was closed. It was clear Honk wasn't as happy as he could be.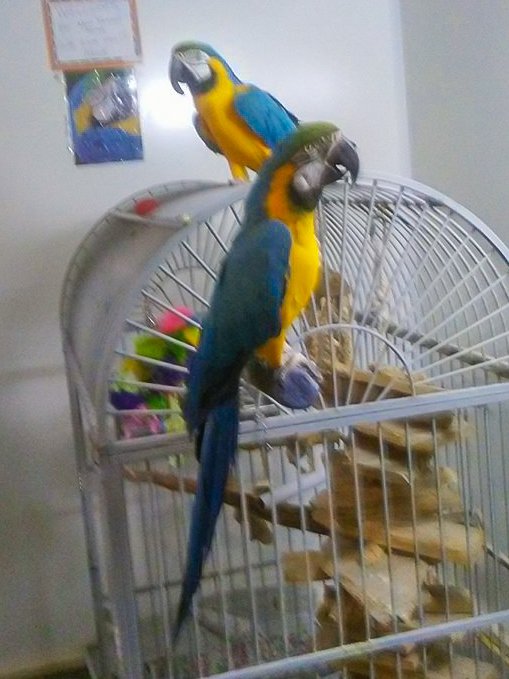 It was decided that finding Honk a more appropriate home was in his best interest. Longtime employee Jim Bourne agreed to adopt Honk. Bourne has always been Honk's closest "buddy," CountryMax representative Mandi Lenhard said. With a macaw of his own at home, named Merlin, Bourne offered a perfect home and a special feathered friend for Honk.
Since leaving, Lenhard said Honk is very happy in his new home.
-Tammy Whitacre, fingerlakes1.com