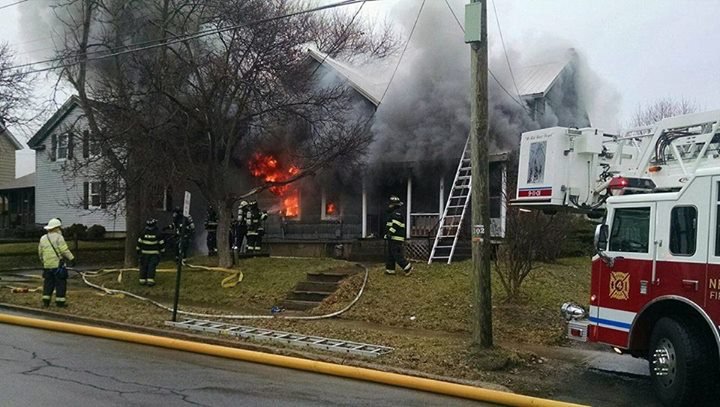 A fire at a two-family home left three people out in the cold Tuesday morning.
The Newark Volunteer Fire Department was called out by the Wayne County 911 Center around 10 a.m. for a multi-family structure fire at 123 Willow Avenue on the north side of the village. First Assistant Chief Rusty Havert was among the first firefighters on scene, noting that heavy smoke was coming from the first floor.
Havert called for mutual aid from the Lyons Fire Department Fast Team.
According to Havert, everyone was out of the home when firefighters arrived. The home is owned by Richard Davis of Newark.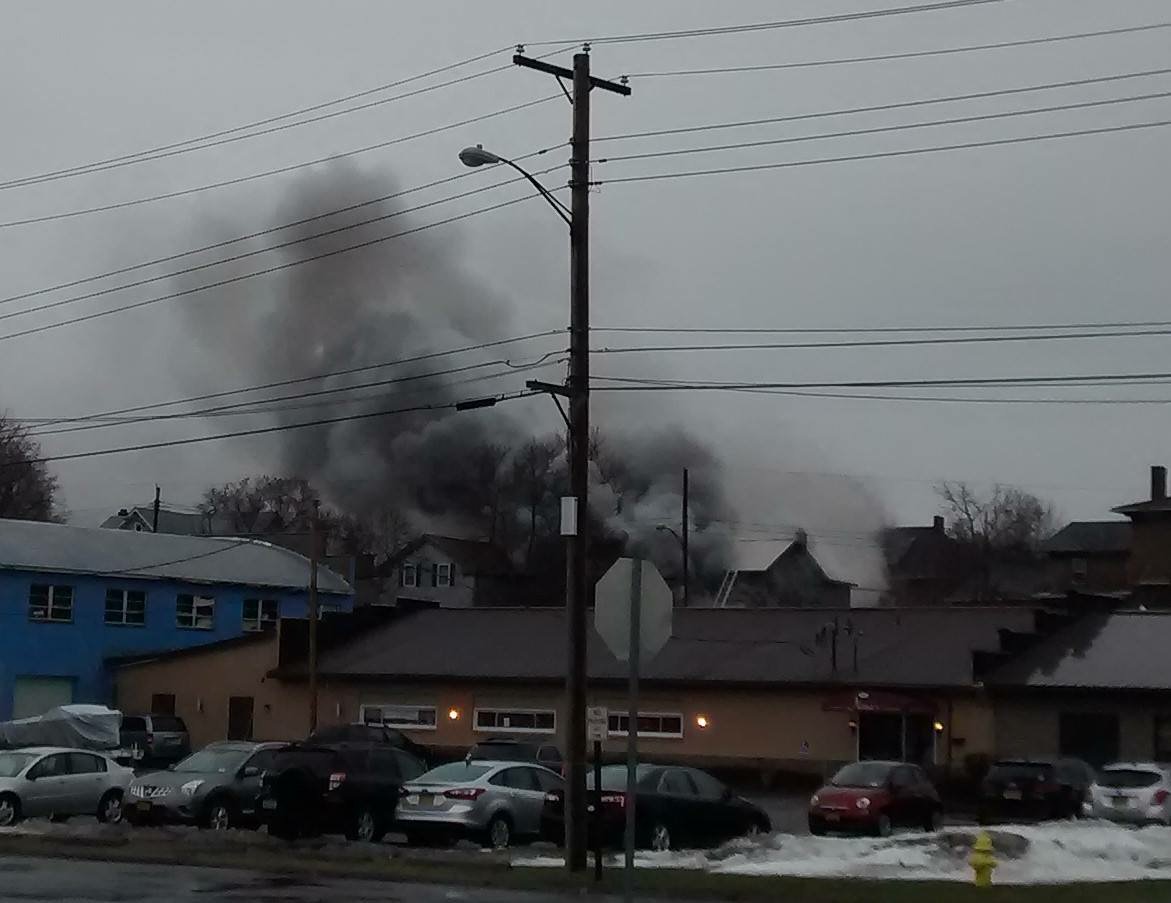 There was extensive fire and smoke damage to one apartment, Havert said, and heavy smoke damage to the opposite side apartment, which was a difficult fire to stop since the residence was of balloon type construction. Some 25 volunteer firefighters responded within minutes to the fire and were on the scene for over an hour to douse the flames.
The Wayne County Cascade Truck was called in to refill air pack bottles. Also responding to the scene were the Newark Police Department, Newark EMS, and Newark Code Enforcement Officers Mark Peake and David Carr.
No one was injured.
The cause of the fire is still under investigation by the Wayne County Fire Investigation Team.
More photos from the scene: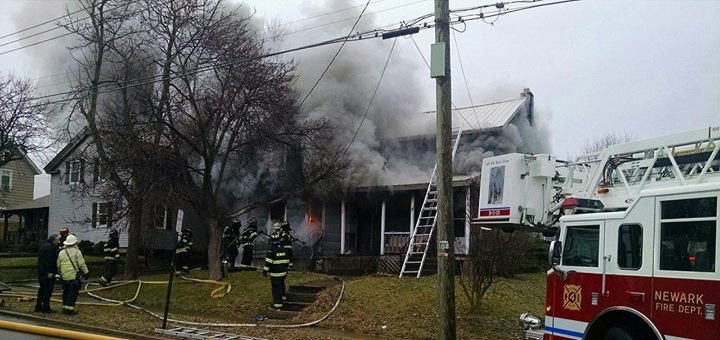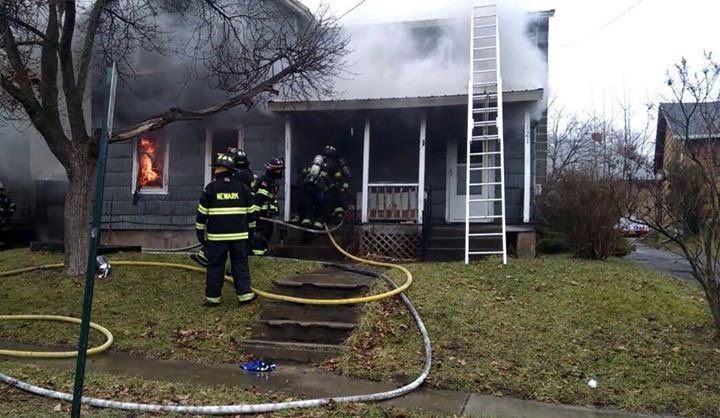 Tammy Whitacre is a reporter for Fingerlakes1.com covering Wayne County and the surrounding areas. Email Tammy at [email protected].