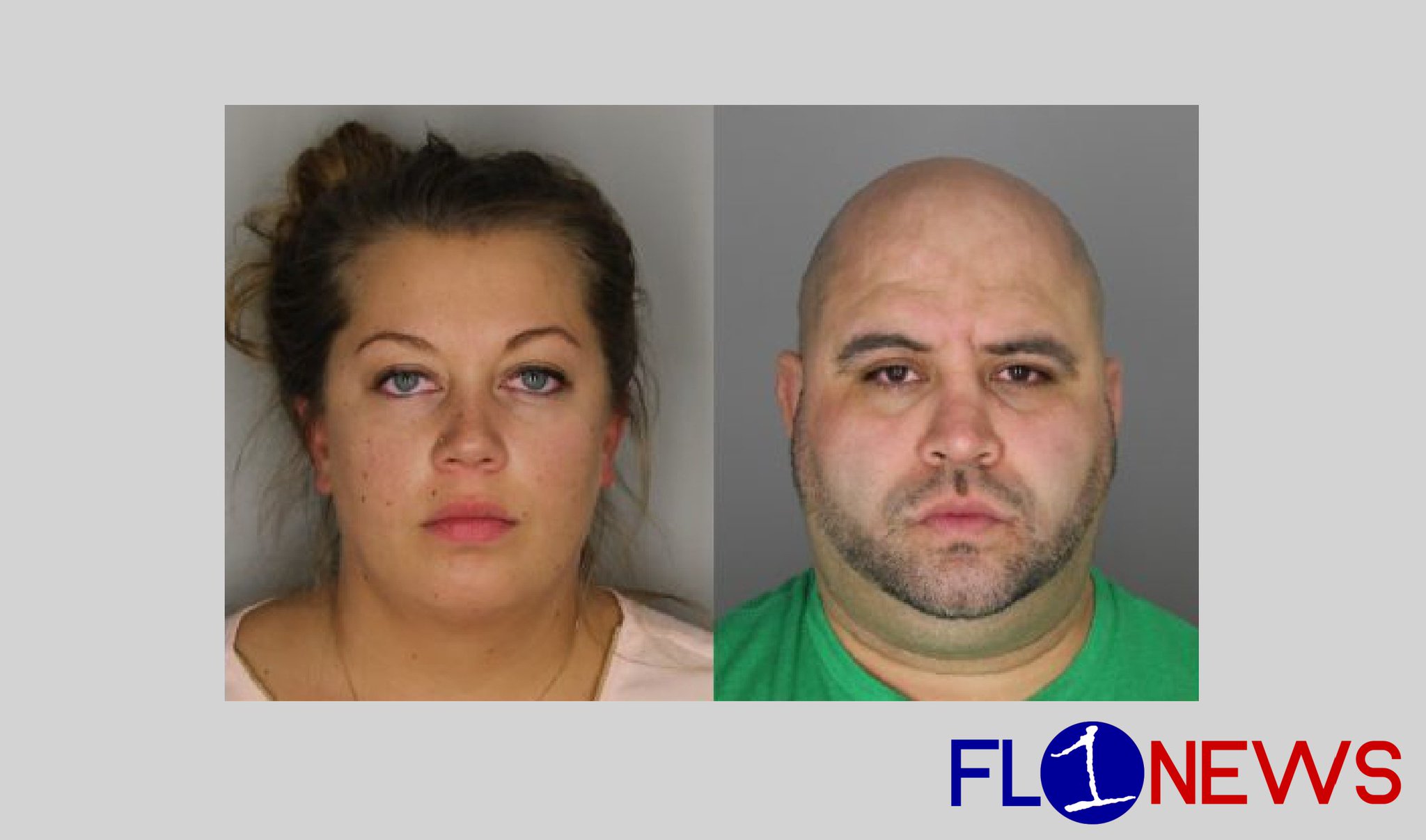 The Tompkins County Sheriff's Office has shed a little more light on the incident, which led up to a Brewerton man being pronounced dead at the scene of an apparent burglary.
They report around 1:46 am deputies responded to Main Street in Trumansburg for an incident involving a possible stabbing. Upon arrival at the scene, deputies encountered a female subject standing outside a residence and two male subjects standing inside the residence. Deputies further observed a male victim lying on the floor inside the home.
The male subject lying on the floor appeared to have sustained a puncture type wound and was unresponsive. The victim was identified as Patrick R. Mutter, 35, of Brewerton. He was pronounced dead at the scene.
As result of the investigation, it s alleged that Mutter, Gregory S. Fish, 32, of Trumansburg, Jennifer L. Ecker, 27, of Trumansburg all forced their way into the residence and were confronted by the occupant. A physical altercation ensued involving the occupant – resulting in Mutter's death.
Fish and Ecker were charged with second-degree burglary, a Class C felony. They were arraigned in Trumansburg Village Court before the Honorable Thomas Schlee. Both individuals were remanded to the Tompkins County Jail in lieu of $25,000 cash bail or $50,000 secured bond.
Assisting in the investigation is the New York State Police Forensic Identification Unit, the Trumansburg Police Department, the Trumansburg Fire Department, and Bangs Ambulance
---
Original Story
One person is dead after an apparent stabbing, which took place in Trumansburg shortly after the day began.
Police were called to the scene at 37 West Main Street around 1:46 am, which are rental units connected to Word of Mouth Catering. While the scene remains an active investigation, the Ithaca Voice reports that two people have been charged with second-degree burglary in connection to the investigation itself.
That information comes from District Attorney Matt Van Houten, who spoke with Voice reporters late-Saturday morning. Those investigating have reportedly called for an autopsy on the victim, who has not been identified yet.
State Police, as well as the Tompkins County Sheriff's Office have been at the scene since the original call came into law enforcement last night.