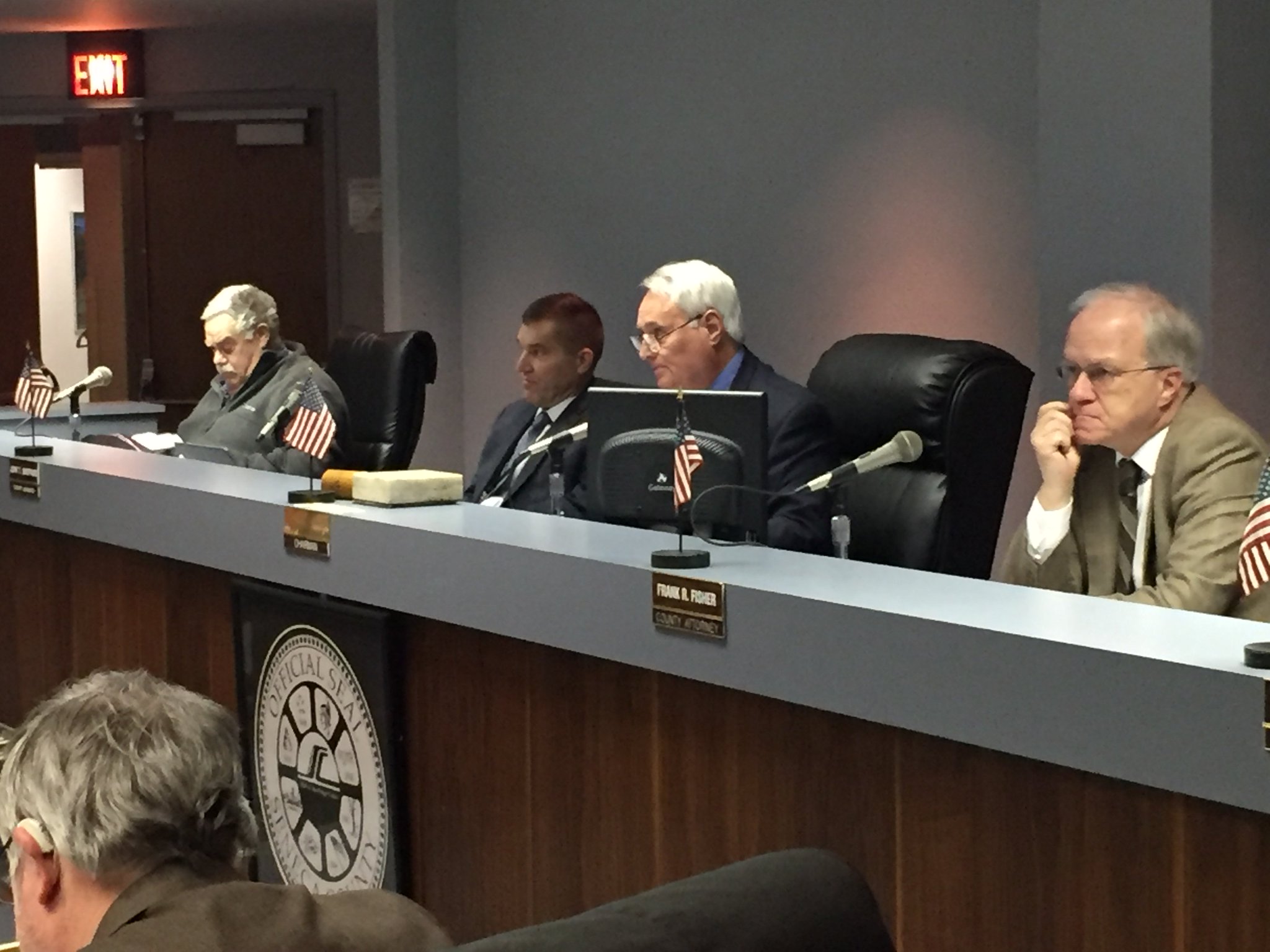 There was only one surprise out of Wednesday's reorganizational meeting held by the Seneca County Board of Supervisors, and it wasn't the one many would have predicted.
Waterloo Supervisor Robert Shipley won the chairmanship with no resistance from the board. Seneca Falls Supervisor Steve Churchill nominated Fayette Town Supervisor Cindy Lorenzetti, however she declined the nomination.
Waterloo Town Supervisor Gary Westfall elected to not seek the chairmanship for a second year.
Supervisor Shipley thanked the supervisors for their support in electing him chairman for the 2017 year. His term as chairman will run until December 31st.
"I would like to take a moment to recognize outgoing Chairman Westfall for his distinguished service to this board," Shipley said in a few prepared remarks after being sworn-in as chairman. "It will be among my personal goals to continue the leadership principles of my respected predecessor."
While he praised Supervisor Westfall for his leadership in 2016 — Shipley noted that there were several opportunities for the board in 2017.
"Our county needs to lead the way in attracting and retaining the best and brightest — starting with our own County workers. We need an outside the box approach to eliminate the 'training image' associated with losing quality hometown talent to neighboring communities that offer greater compensation and advancement."
Those comments come after the board saw a series of employees leave Seneca County for a mix of other municipalities, as well as the private sector for more attractive or better paying jobs. Multiple supervisors noted in the last quarter of 2016 that a change of some kind was necessary.
Supervisor Shipley also noted that "Ongoing investments have the potential to attract significant development to our community." Among his priorities — ensuring that the county has a concrete plan to grow with the development inside Seneca County.
Following his remarks the Board of Supervisors began the process of appointing individual representatives to fill various roles.
The surprise of the evening came when Chairman Shipley called for nominations for finance chair, which was held in 2016 by Ovid Town Supervisor Walt Prouty.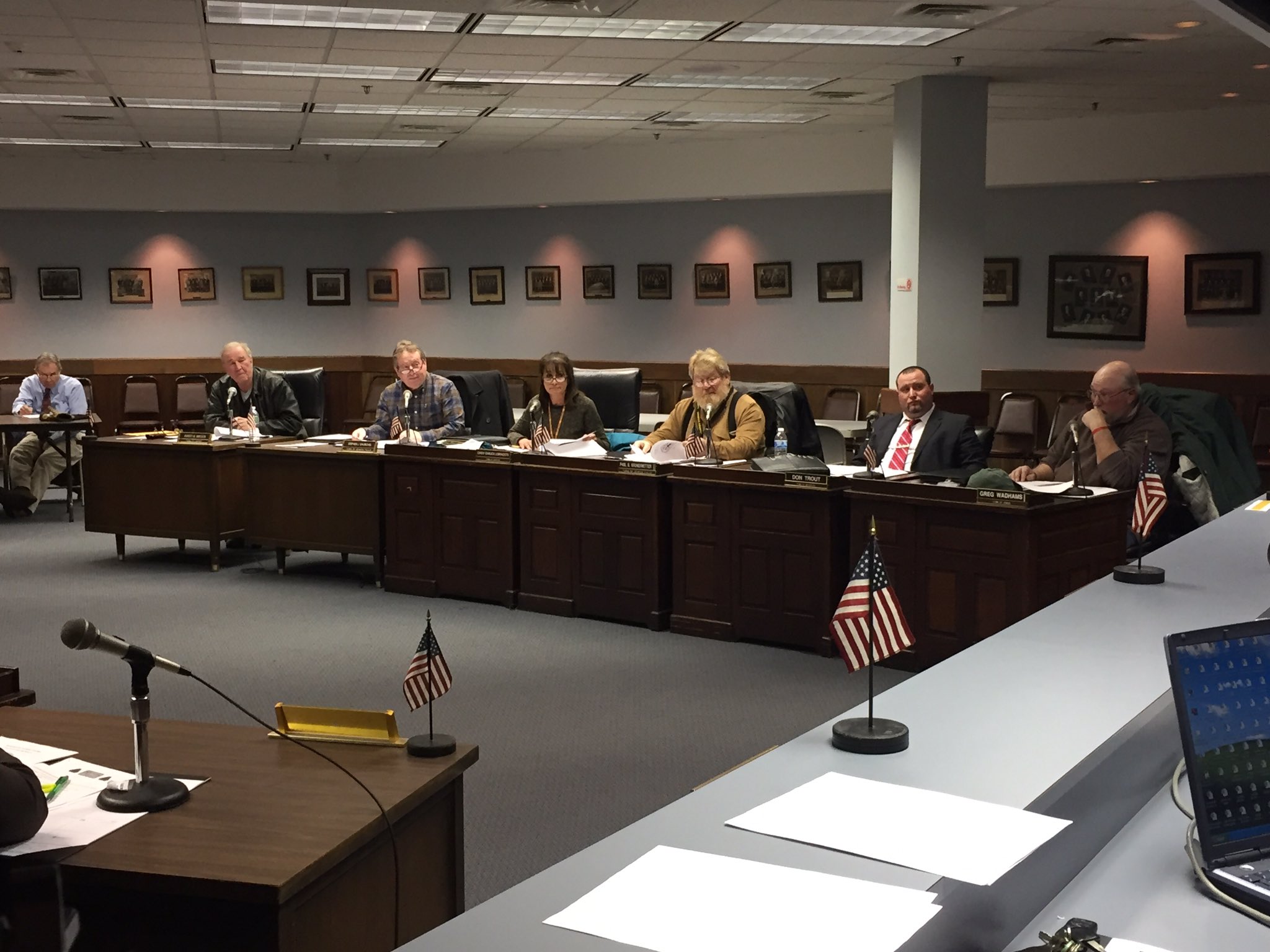 Prouty was nominated by Varick Town Supervisor Bob Hayssen. That nomination was seconded by Junius Town Supervisor Greg Wadhams.
Fayette Town Supevisor Cindy Lorenzetti followed by nominating Westfall. She noted that his knowledge and expertise was vital to the position of finance director. Supervisor Lorenzetti asked that her fellow board members "reach across party lines" and vote for Westfall, who she said was a natural fit due to his experience as Waterloo Village Administrator.
Her nomination was seconded by Supervisor Churchill, which closed nominations.
Supervisor Prouty was the first to be voted on by the board. Supervisors Lorenzetti, Lazzaro, Churchill, Kronenwetter, McGreevy, Westfall and Trout all voted against Prouty regaining the Finance Chair.
His nomination was defeated by a vote of 430-320.
Supervisor Westfall was the next nomination up for board vote, which saw Supervisors Reynolds, Wadhams, Davidson, Prouty, Kaiser, and Hayssen vote against his election.
The nays were not enough to outweigh the votes in Westfall's favor and by a weighted vote of 487-263 — Supervisor Westfall won the finance chair.
Covert Town Supervisor Mike Reynolds was appointed as the Jury Board Member, which has a term that expires on December 31st.
Chairman Shipley appointed Seneca County Sheriff Tim Luce as the County's STOP-DWI Coordinator.
Republicans chose Lodi Town Supervisor Lee Davidson to be the Majority Leader of the Board of Supervisors. While Democrats tapped Supervisor Lorenzetti for Minority Leader.
The board adopted last year's rules of order, which included a five minute privilege of the floor — for those who are interested in speaking but did not sign up to speak in the week prior. That was an item adopted late in 2016.
The board will meet again on Tuesday, January 10th at 6 pm for their regularly scheduled meeting.
FingerLakes1.com will have complete video of the reorganizational meeting in the coming hours, and next Tuesday, FingerLakes1.com will be STREAMING the regularly scheduled board of supervisors meeting right here.