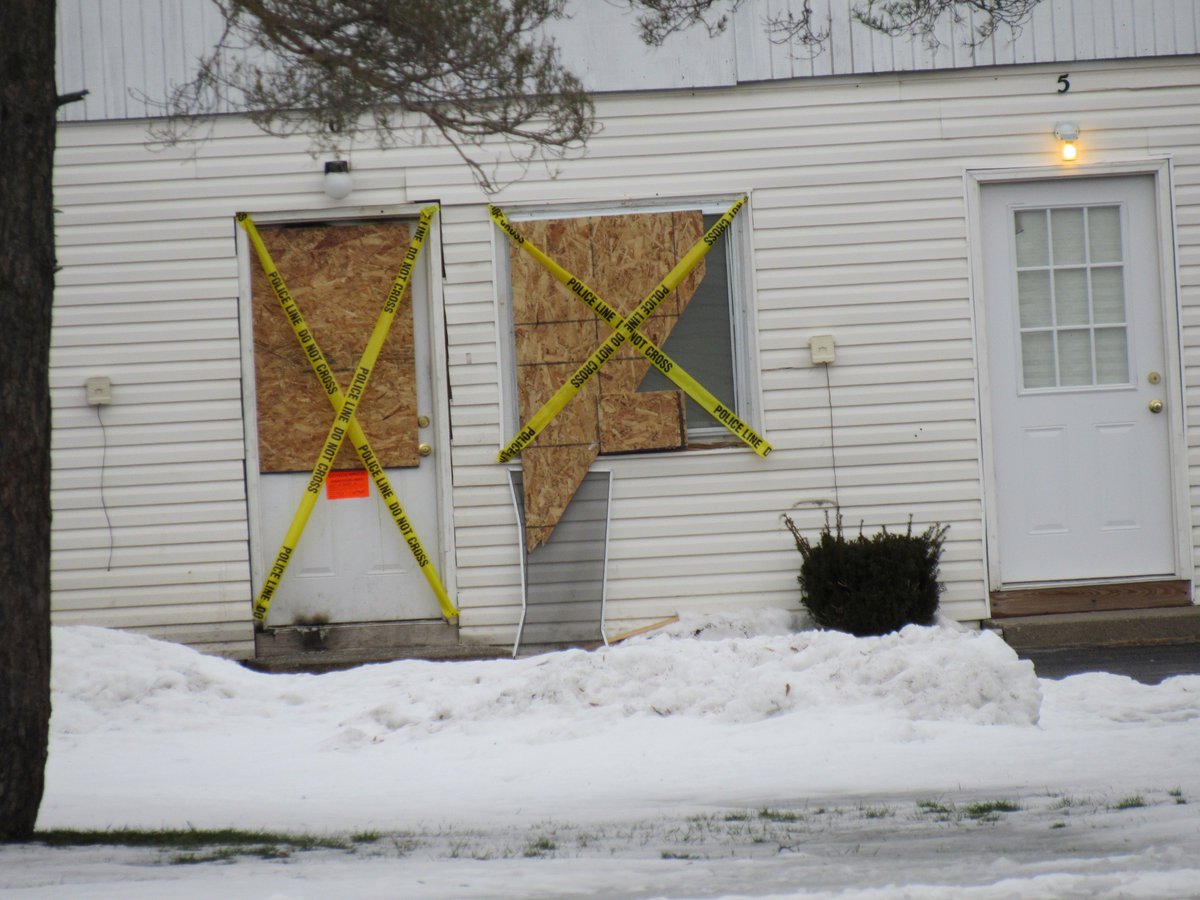 The Seneca Falls Police Department reports that on Saturday around 3:04 am emergency crews were called to a structure fire at 25 Peterman Road.
The fire was said to be restricted to one unit in the apartment complex, which was identified as E6. Crews observed smoke and fire showing from the unit. Waterloo Firefighter AJ Daily and Seneca Falls Police Officer Bethany Kidd entered the unit and located an unconscious female inside and exited with the female.
She was not identified by authorities, but after being transported to Geneva General Hospital she was then transferred to Strong Memorial Hospital. She is being treated at the burn and trauma unit, and is listed in critical condition at this time.
The fire was contained to the single unit and additional units and families were displaced as result of the fire. The American Red Cross assisted the families with temporary housing. The loss estimate from the fire is not available at this time.
The Seneca Falls Fire Department was assisted by the Waterloo and Fayette Fire Departments at the scene. Seneca County Codes also assisted during the investigation.
The Seneca County Fire Investigation Team assisted the Town of Seneca Falls Fire Department with investigating the cause and origin of the fire. The investigation is ongoing and FingerLakes1.com will provide updates as information is released by authorities in Seneca Falls.
More photos below: