Residents cheered as the Seneca Falls Town Board voted 4-1 in favor of a local law, which would limit municipal solid waste facilities inside the town.
The Seneca Falls Waste Disposal Law, or Local Law No. 3 of 2016 was brought to vote after a public hearing was held on November 30th. That hearing, which lasted over four hours, saw over two dozen speakers address board members on a variety of subjects pertaining to the complex law.
Supervisor Greg Lazzaro was the only recorded vote against the local law. Board members Annette Lutz, Mary Sarratori, Dave DeLelys, and Vic Porretta voted for it's passing.
Controversy stewed throughout the last 30 days over the manner by which the local law made it's way onto Tuesday's agenda. Several attempts were made throughout the year by the board to schedule a public hearing on proposed Local Law No. 7. However, two unanimous board votes cancelled those hearings over the summer.
"I think Seneca Falls took the very important first step of beginning to prepare the town for a life after the landfill closes," Sarratori said after the meeting ended. She continued, "It won't be easy but Seneca Falls is a community full of smart, strong, resilient people and by working together as a community I believe that we can give the future generations of Seneca Falls a truly 'Wonderful Life'."
Local Law No. 3 restricts future municipal solid waste facilities from opening in Seneca Falls, and prevents current facilities from expanding. It also creates a 'concrete' closure date for Seneca Meadows Landfill, which is labeled December 31st, 2025.
Kyle Black, district manager at Seneca Meadows Landfill said after the meeting, "We are disappointed with tonight's vote. Local Law 3 is replete with inaccurate and unsupported assertions, and is a direct attack on our facility."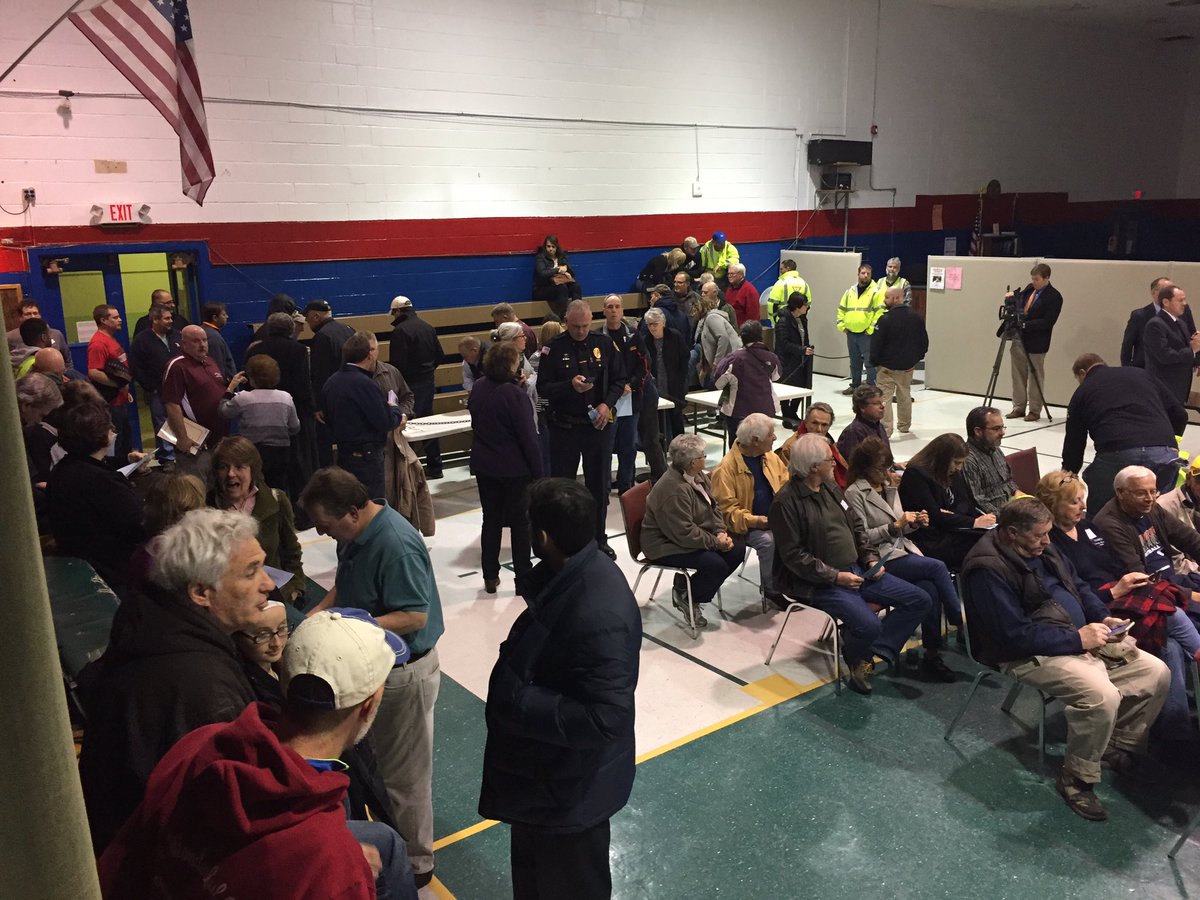 He continued, "Seneca Meadows is an award winning company that goes above and beyond to safeguard the environment, provides good paying jobs, and serves as an economic engine to regulate local property taxes and support vital service and charitable organizations."
Brad Jones, former Village Mayor from 1996 to 2000, who advocated heavily for the local law expressed his happiness with the decision the board reached. "Part of me believes that Elizabeth Cady Stanton, Susan B. Anthony, and Frederick Douglas were watching as Annette, Mary, Vic and Dave voted to enact Local Law No. 3. I can only imagine the three from above saying the following 'Your vote this evening was a true declaration on doing what's right; and your legacies will now be written in stone.'"
"Local Law No. 3 isn't just a win for Seneca Falls. It's a win for Waterloo; it's a win for Geneva; it's a win for Junius and Tyre; it's a win for del Lago; and it's a win for the Finger Lakes Region as a whole," Jones concluded.
Douglas Avery, a former Mynderse Academy teacher and heavy advocate for the local law voiced his pride for the community coming together to vote in favor of the local law. "I'm very pleased and proud that the Seneca Falls Town Board has seen fit to vote to close Seneca Meadows in 2025. While some say that passage of the law was an unnecessary step, I firmly believe that the law is the only way to be sure that closure takes place."
He continued, "Seneca Meadows and its parent company have too much at stake to think that they would close voluntarily at any time in the near-future."
Many members of the community felt that while a community benefit agreement served a positive purpose at one time, additional concerns had been raised – to the point of necessitating something like a law. "Years ago, when the landfill and Seneca Falls first entered into the Host Community Agreement, I believe it was a positive development for the town.  I also believe that the Town Board members at the time acted in good faith on behalf of the Town."
One point Avery made though rang true with all parties involved in the process of living with a company as large as Seneca Meadows in their backyard. He likened the money flowing in from Seneca Meadows to the Town of Seneca Falls to a 'discount' on property taxes. "Landfill money has given residents what amounts to a discount on our taxes for more than a decade."
He concluded "Closure at the end of 2025 gives all parties time to prepare, and to make a healthy transition into the new reality." Avery expressed his gratitude for the board voting 4-1 and said that those who have fought hard to ensure a healthy future in Seneca Falls will continue that fight.
The board will meet again at the end of the month to complete end of year business.