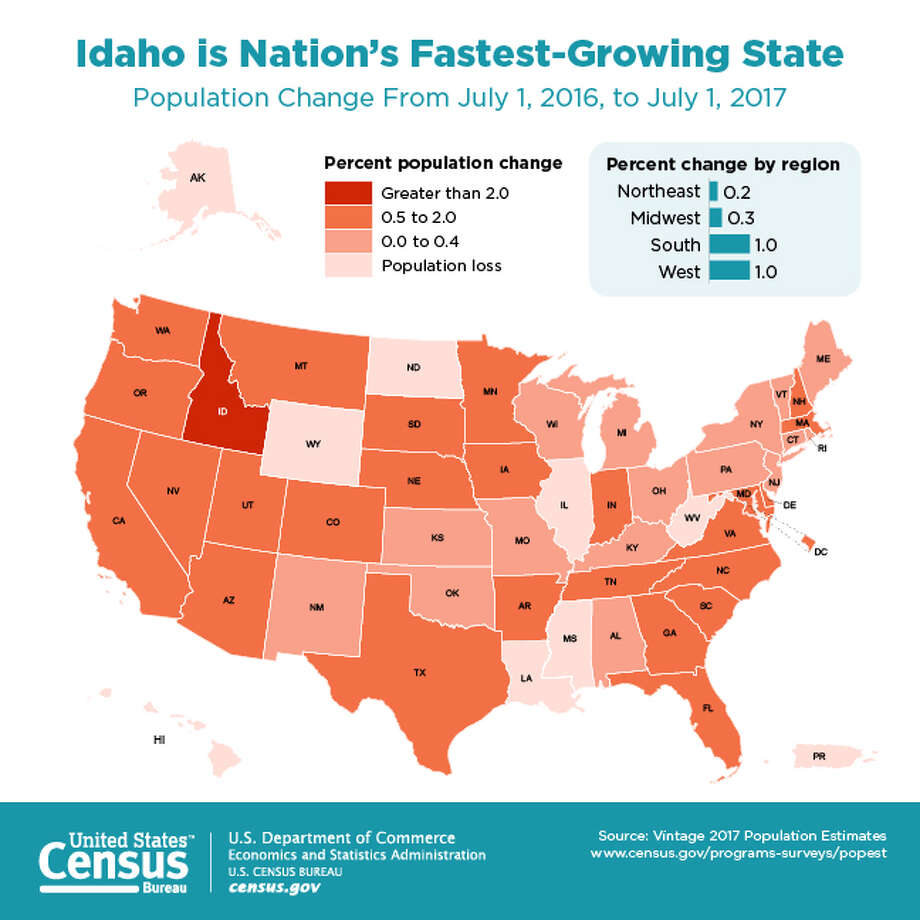 New York was one of nine states and one U.S. commonwealth to lose residents over the past year — and it lost more people than its counterparts with declining population, according to figures released Wednesday by the U.S. Census Bureau.
The estimates are the results of a survey covering July 2017 to July 2018 that showed an overall growth of 0.6 percent in the national population, from 325,147,121 to 327,167,434, a gain of just over 2 million people.
The survey showed that there were 19,542,209 people calling New York home on July 1, a drop of 48,510, or a 0.25 percent, compared with last year's tally of 19,590,719. In 2017's estimate, New York showed a slight gain in population of 0.07 percent.
The loss dwarfed a drop during the same period from mid-2015 to mid-2016, when New York lost about 1,900 people — the largest decline in the previous decade — settling at 19,745,289 on July 1, 2016, compared with 19,747,183 a year earlier.
Florida, which edged out New York to become the third most populous state as recently as 2014, gained the second highest number of new residents — 322,513 — and it realized what demographers noted as the highest level of net domestic migration of all states in the last year, at 132,602 people. Since 2010, Florida has gained 1,160,387 people from net domestic migration.
Florida counted 21,299,325 residents, an increase of 1.5 percent from 20,976,812 in 2017, while the nation's two most populous states, Texas and California, registered 28,701,845 and 39,557,045, respectively. Texas gained 379,128 residents — the highest numeric growth of all states — and California gained 157,696, according to the survey.
Newsday:
Read More