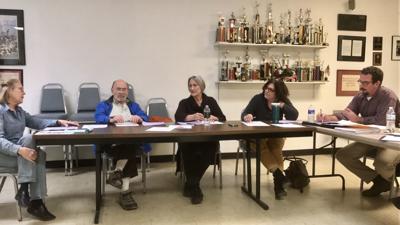 The village of Aurora is considering banning fireworks as a local farmer believes a fall display is to blame for the death of a handful of rare Icelandic sheep from her herd.
On Oct. 20, Wells College put on an "excessive" fireworks show as part of its 150th anniversary celebration weekend, said Trinity Farm owner Margaret Flowers at a village board meeting Wednesday. She believes, and has research supporting her conclusion, that the fireworks are to blame for the death of seven of her Icelandic rams.
Flowers read a letter to the village at a previous meeting that explained she breeds Icelandic and Shetland sheep, both rare in the U.S. While Icelandic sheep are rare everywhere besides Iceland, a sub-breed, Leadersheep, is even rare in Iceland and are internationally considered "critically endangered."
The morning after the display, two of her Icelandic sheep were found dead. While fireworks seemed to disturb her sheep in the past, Flowers wrote that this fireworks display was different — with many neighbors supporting that it was much louder than past displays. Several days after the display, two more of her sheep died. Three more passed away even later on.
The Auburn Citizen:
Read More