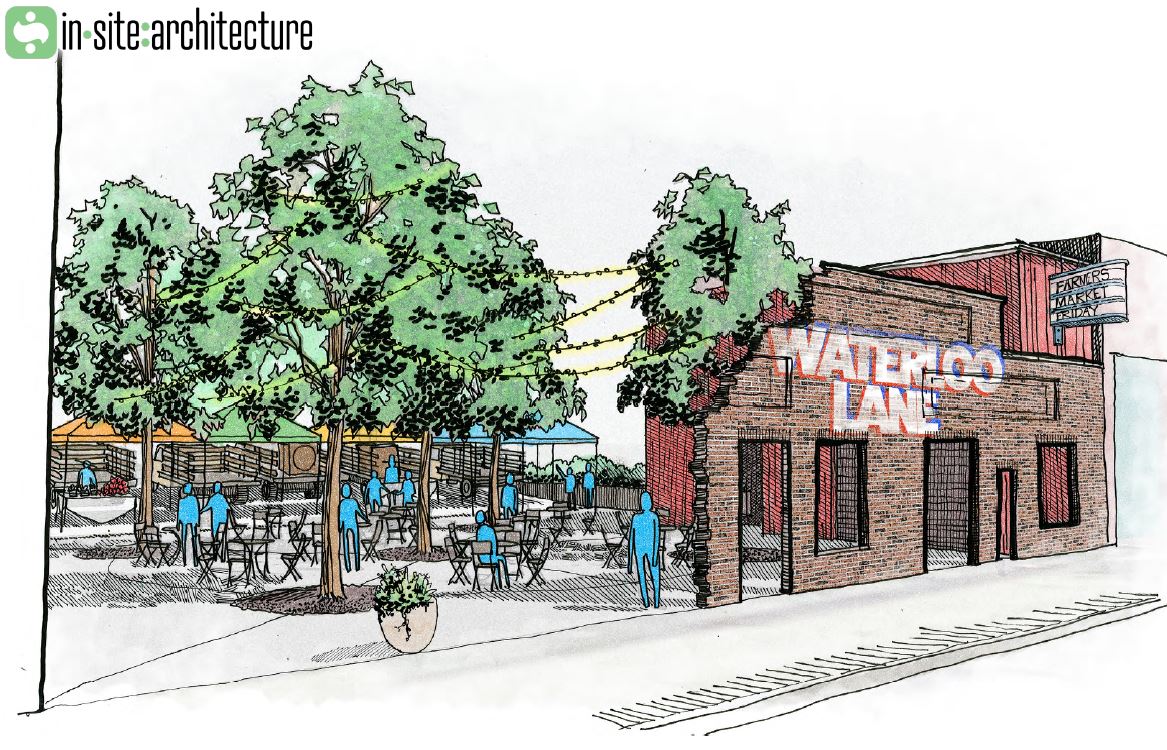 The former Bowling Alley located at 22-26 Virginia Street in the Village of Waterloo is being demolished by the Finger Lakes Regional Land Bank Corporation.
The abandoned building, originally constructed around 1940 operated as a bowling alley for many years before turning into a bar and various other businesses prior to being vacated and falling into abandonment. The building was last in use during the late 1980s. The Finger Lakes Regional Land Bank Corporation purchased the property in early 2018 with the intent of demolition.
When completed, the Land Bank will transfer the property to the Village for use as a public space.
The recently completed Downtown Market Analysis identified a possible use of the site as a gathering area known as "Waterloo Lane" which could host farmers markets, outdoor concerts, or other public events associated with the revival of downtown. Public space at the property will also provide a direct pedestrian connection between Virginia Street and the Waterloo Shoppe Center entrance. As part of the Downtown Market Analysis, the firm In-Site Architecture created the rendering of the Waterloo Lanes concept which shows a potential designs and uses.
The demolition of the Bowling Alley is part of a wider efforts being led by the Village of Waterloo to revitalize downtown. Block buildings are currently being renovated to eventually contain new businesses and modern apartments by private developers with support of the Village.
.
The Finger Lakes Regional Land Bank Corporation was formed by Seneca County in 2015 and has conducted four other residential demolitions around the county in 2018. Funding for these projects comes from the non-profit Local Initiative Support Corporation with support from the New York State Attorney Generals Office. The demolition contractor is Diversified Construction Services Inc., of Phoenix, New York.
President of the Finger Lakes Regional Land Bank Corp. Joe McGrath expressed his happiness with the move to continue working toward a better downtown Waterloo. "With the investment in the acquisition and demolition of the former bowling alley the Land Bank is promoting incremental development in Downtown Waterloo. The demolition of the long condemned building opens up the space for public use programmable events in downtown Waterloo in easy walking distance from the local restaurants and shops," he said. "I would also like to thank the Land Bank's Board of Directors, The Village of Waterloo, the County Supervisors, and the Local Initiative Support Corporation for making the Land Bank's projects possible."