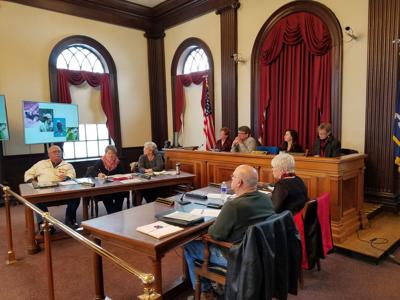 The city of Auburn and town of Owasco both recently deactivated their systems that filter out toxins from harmful algal blooms after multiple clean samples signaled the end of the peak season.
The water filtration plants for Auburn and Owasco turned off their activated carbon filtration systems after three daily samples in a row showed no signs of the toxins produced by HABs, according to Cayuga County Environmental Health Director Eileen O'Connor during a meeting of the Owasco Lake Watershed Management Council Tuesday.
While it had been expected that the blooms and toxins would dissipate with the cold, O'Connor said toxins lingered in the raw, untreated water longer than anticipated — the department didn't get three clean samples in a row until early November.
"There's just so much more we don't know about harmful algal blooms," O'Connor said.
Although microcystins, the specific toxins produced by the cyanobacteria that form HABs, were detected in the raw water at both plants, the activated carbon filtration systems in place at both facilities kept toxins from ever reaching the drinking water supply, according to sample results available on the health department's website.
The Auburn Citizen:
Read More