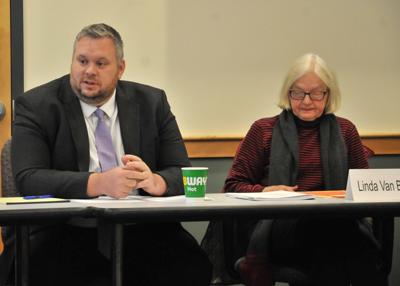 Cayuga Community College expects it will fall short of its enrollment goals for the 2018-2019 school year.
CCC president Brian Durant talked about enrollment projections at a board of trustees meeting Thursday morning. The college is on track to drop 2 percent shy of its goal for the year based on where fall enrollment numbers have been, Durant said. CCC built its budget around about 2,550 full-time equivalents for the year but the college is currently projecting it will be around 50 full-time equivalents short of that goal.
Durant said the college is working to identify savings within its budget to match what is currently estimated to be around a $500,000 shortfall in order to have a balanced budget. After Thanksgiving break, the college will be looking closer at what specific savings will be secured, he said. Durant said some of that savings is anticipated to be through holding back on filling positions CCC was planning to hire for, such as a grant writer and a information technology department position. Savings are also expected from factors such as delaying making decisions on one-time costs that are within CCC's budget.
AuburnPub.com:
Read More