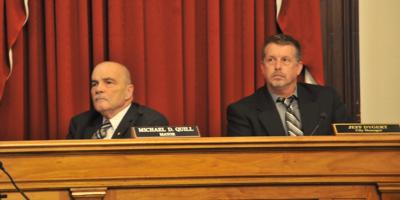 A suggestion to approve the Auburn City Council's agenda items at the start of a meeting was discussed at length at last week's regular meeting.
Councilor Dia Carabajal on Thursday proposed amending the rules and regulations of the city council to allow members of the council more freedom to add or remove agenda items if necessary.
Carabajal also suggested adding motions to move to executive sessions — if necessary — to a meeting's agenda. She recognized that adding anticipated executive sessions to an agenda would violate rules, but adding a motion to move to an executive session would not because it would have to be voted on by the council.
Carabajal cited time management and transparency as reasons for her suggestion. Under current rules, members of the council must submit agenda items before noon on the Friday prior to the following week's meeting, which normally take place on Thursdays.
Changing council rules and regulations would "squarely put control of the agenda into the governing body," said Carabajal. "I believe that's always been the intent of any meeting."
Councilor Terrence Cuddy and Councilor James Giannettino were fine with approving agenda items, but were unsure about the executive session request.
Auburn Citizen:
Read More