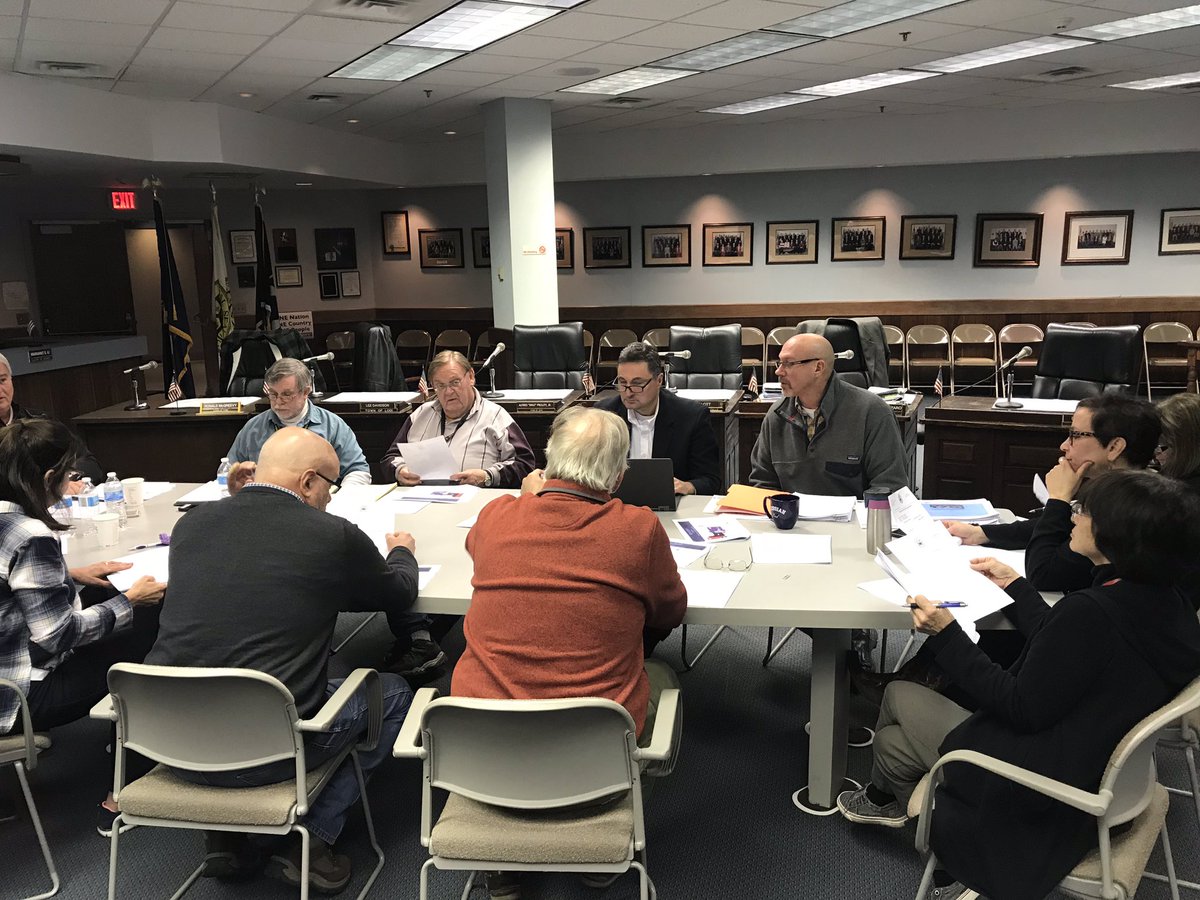 What's next for Seneca as they consider possible options for relocating Mental Health?
The Seneca County Board of Supervisors held a special Public Works Committee meeting on Saturday, weighing and discussing possible options – as the lone department continues to wait for word on where it will head.
It all comes down to identifying where Mental Health will move. It was set to move into the former-BonaDent building, which would have taken it out of its Thurber Drive home now, according to a facilities master plan pushed by former County Manager John Sheppard.
Upon his exit, Public Works Director Sam Priem said that the Passero Plan, which included a series of facility moves and upgrades – was formally put on hold. The supervisors had fought Sheppard on that proposal throughout the last year of his tenure, despite multiple efforts to push, and move various departments to different locations in the County Office Building and former-BonaDent space.
Several moves had already taken place. Public Health and Office of the Aging both relocated to the building acquired more than two years ago, which cost the County upwards of $2 million. Public Health had previously been housed in the Thurber Drive location, which is in desperate need for upgrades – if any department is going to remain.
Public Works Chair Don Trout (R-Waterloo), Supervisor Bob Hayssen (R-Varick) and Supervisor Cindy Lorenzetti (D-Fayette) were all present at Saturday's session and led discussion with Public Works Director Sam Priem, Acting County Manager Mitch Rowe, and Community Services Director Margaret Morse representing the Mental Health Department.
The supervisors are left with a problem currently – if they plan to move Mental Health into the former-BonaDent space. That facility houses two public tenants, who pay approximately $100,000 annually in rent as part of a lease agreement. While the supervisors were not overly-concerned about the prospect of losing that income – they did voice concerns about one of those tenants, and how they may move forward.
Three options were discussed by the supervisors on Saturday:
1) Leave Mental Health at it's current space on Thurber Drive. The board could move to find rehab options for that facility, if proven cost-effective.
2) Move Mental Health over to the former-BonaDent building, which would still come with cost. The supervisors discussed facility updates that would be required in space currently utilized by Glove House and the Red Cross.
3) Find a hybrid option that includes moving a daycare center set to open in the former-BonaDent space, Mental Health, and Seneca County.
Supervisor Bob Hayssen (R-Varick) said it comes down to doing what's right for taxpayers. "We need to do what's right for the taxpayers, and not worry about private companies or interests," he said during debate.
Supervisor Greg Lazzaro (R-Seneca Falls) agreed that the County should be put first, but noted they should be careful about quickly they proceed. "We need to talk with the stakeholders involved. We've signed agreements. We need to be careful about how we proceed and what we do," he explained.
By this time the committee meeting had turned largely into a brainstorming session, with various ideas and possibilities being thrown on the table.
Director Morse said that for the Mental Health Department the best option for residents, the County, and taxpayers should be considered. "It's a growing department with growing needs. The BonaDent building is a nicer space, and we could use the 15,000-square-feet," she explained. "There are issues at the BonaDent building for us operationally, like parking and records space, as the County's needs continue to grow in terms of Mental Health service."
Supervisor Lorenzetti said that more conversation needs to happen. "We've paid a lot of money to engineering firms already; and we're back at square-one. We need to get a reasonable figure; one that we can trust, and set forward on a plan."
The session closed with instructing Director Priem to speak with those involved stakeholders at the former-BonaDent building, like the leashes who would be impacted by moving, those involved with the prospective daycare facility, and to identify costs of all options laid out in the Saturday morning session.
The board is not expected to take additional action on this matter at their upcoming meeting.