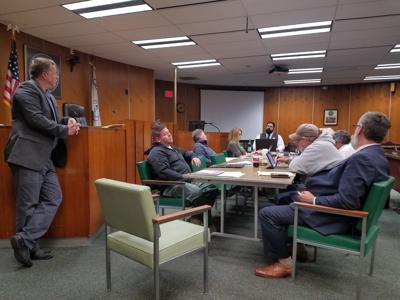 The Cayuga County Legislature continues to move forward in the search for a new county attorney after the position was abruptly vacated last month, with a committee Tuesday deciding how the hiring process should proceed.
The Legislature's Government Operations Committee voted to change the hiring process for the position from what was prescribed at a special meeting of the Legislature last week, during which an acting county attorney was also appointed.
Previously, the county administrator and human resources director were authorized to advertise for and interview potential candidates before making a recommendation to the Legislature to fill the vacancy left after Fred Westphal suddenly resigned in October. In a resignation letter, Westphal did not provide a reason for the resignation.
On Tuesday, the committee passed a resolution, which was itself amended, to change the process to allow for Legislature Chair Patrick Mahunik, D-Auburn, to recommend to the Legislature how the hiring committee should be composed and later who should sit on it.
The Citizen:
Read More