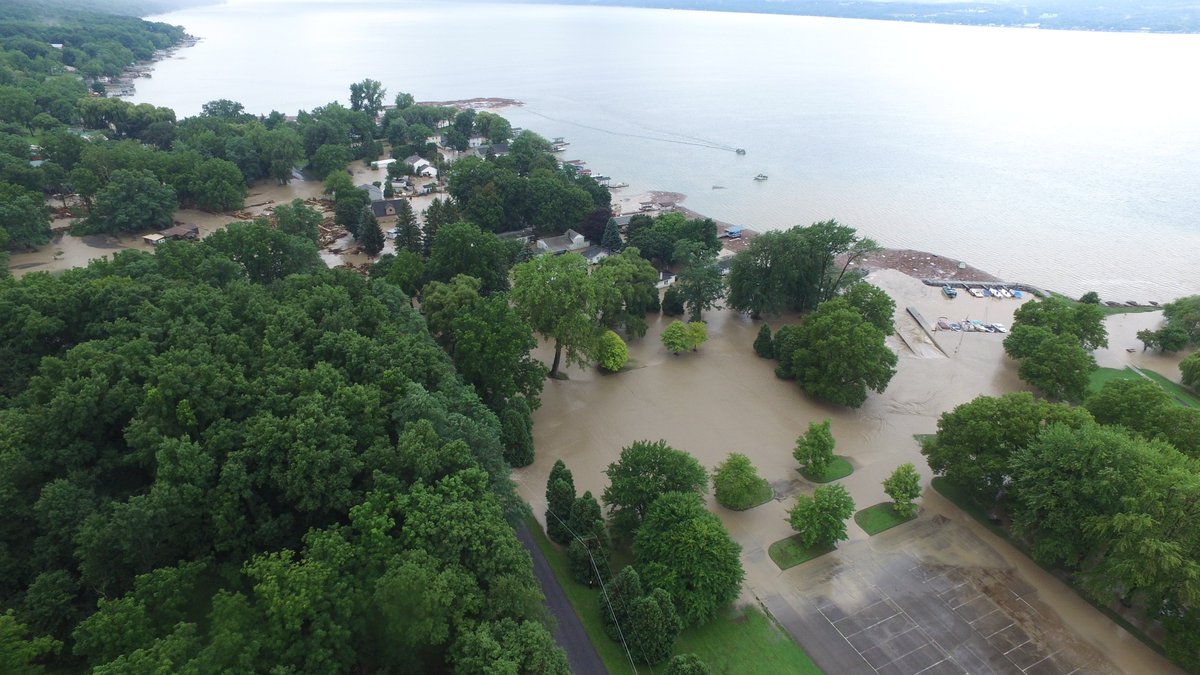 Governor Andrew Cuomo announced $13 million program, which is available for restoration and recovery efforts following the severe flash flooding in August that severely impacted communities in the Southern Tier and Finger Lakes regions.
"Extreme weather is the new normal in New York and it's critical that we build more resilient communities to withstand this reality," Governor Cuomo said. "This funding will help ensure families across the Southern Tier and Finger Lakes that were hit hard by recent storms and flash flooding have the resources they need to rebuild stronger and safer than before."
"Areas around the world are being impacted by severe weather events that are devastating communities," said Lieutenant Governor Kathy Hochul. "The damage costs millions, making it even more difficult to rebuild and recover in the aftermath of a storm. This funding will help communities in the Southern Tier and Finger Lakes regions rebuild after severe storms and flooding damaged homes and streets in the area. We want to ensure that families are able to recover and build back stronger in the aftermath of a natural disaster."
A new residential assistance program has been created to provide funding to primary homeowners whose damages exceed insurance claims and other available aid. With maximum grants of $50,000, this program will help eliminate the unmet need of homeowners. The program will be administered by New York State Homes and Community Renewal, and assistance will be provided in Broome, Chemung, Schuyler, Seneca, Tioga, Delaware and Chenango counties.
The grants can go toward reimbursements to support repairs to and restoration of structures, and other physical damage required for safety and habitability, including foundations, heating systems, electric systems, wells and septic systems, insulation, and flooring.
National Weather Service data indicates these regions received between 10 and 20 inches of rain during the 30-day period beginning July 22, 2018. The August storms near the end of this period produced heavy rainfall, flash flooding and strong winds, and combined with ground saturated by this abnormally wet period, produced significant damage.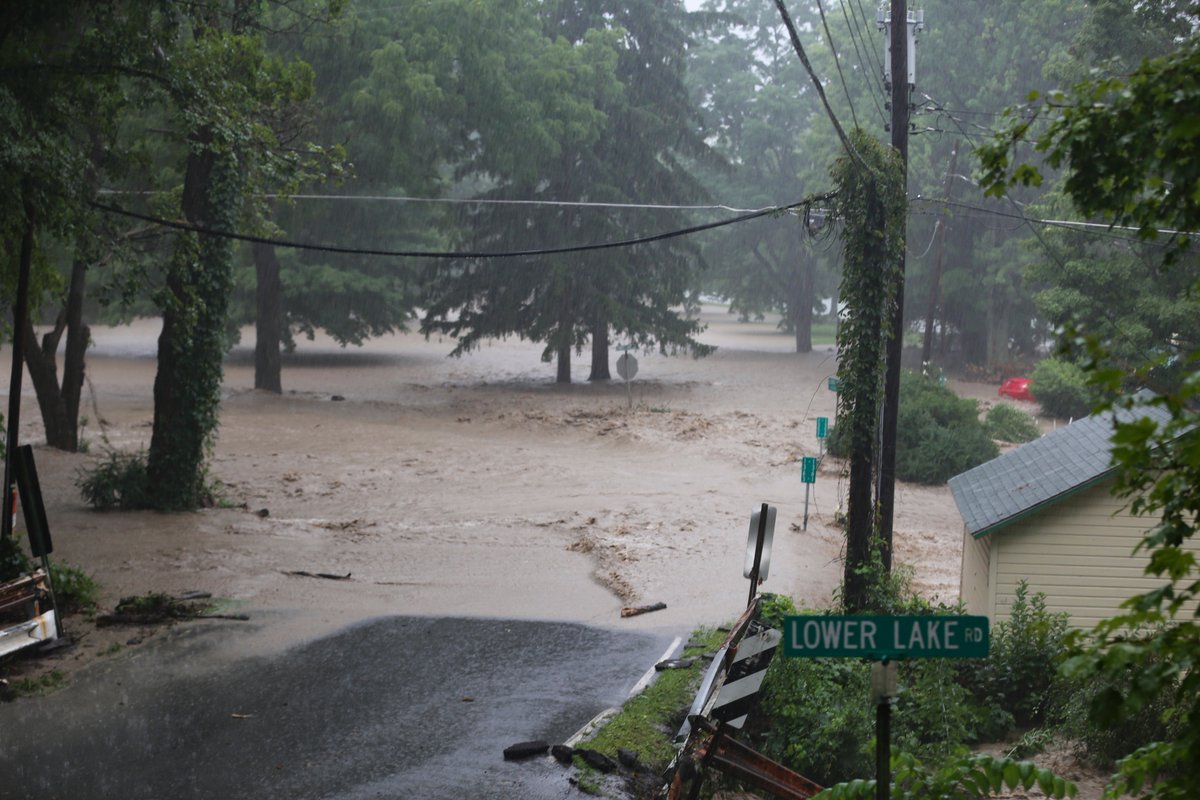 On August 14, the Governor declared a State of Emergency, and nine local governments also declared States of Emergency due to the severity of the storm. Widespread power outages impacted more than 1,500 homes and businesses in the area, and state and local first responders rescued and evacuated more than 200 people from campgrounds in the Finger Lakes Region.  As a result of the damage caused by these storms, Governor Cuomo requested technical assistance in the form of a Joint Preliminary Damage Assessment on August 24. On October 2, the Federal Government announced approval for a major disaster declaration, making funding available to state government, eligible local governments and certain private nonprofit organizations on a cost-sharing basis for emergency work and the repair or replacement of facilities damaged by these severe storms.
Applications from homeowners for the residential assistance program will be accepted starting Monday, November 5. The deadline for applications is Monday, February 4, 2019. Applications will be available from local not-for-profit housing organizations, who are administering the program. Homeowners seeking an application should contact:
Bishop Sheen
(Tioga and Seneca Counties)
585-657-4114
[email protected]
https://sheenhousing.org/
Arbor Housing and Development
(Schuyler, Chemung, Broome, Delaware, Chenango Counties)
607/654-7487 x 2049
[email protected]
www.arbordevelopment.org
Senator Pamela Helming said, "Both the Governor and I were on site the day the flooding hit and saw firsthand the bravery of our first responders and local volunteers who put their safety at risk to save their neighbors. Our entire community came together to help those who were impacted. It has been heart-wrenching watching homeowners deal with the flood damage, many of whom have had these homes in their families for generations. As State Senator, I have been on the ground meeting with residents and I made a commitment to do everything possible to assist them. New York State made a commitment to be here until the end, and today we delivered on that promise. That is why I fought to provide this important disaster aid. This critical funding will help residents rebuild and move forward. I thank Governor Cuomo for his partnership on this from the first day of the flooding until now."
Senator John Bonacic said, "Governor Cuomo stood shoulder to shoulder with our community during extreme weather this summer, and we are so grateful for his ongoing commitment to our recovery efforts. This critical funding will help us build back better and stronger than before, and I applaud the Governor for his leadership."
Senator Tom O'Mara said, "The August flooding destroyed homes, businesses, personal property and local infrastructure, and it has put enormous strain and stress on local governments, individuals, and entire communities. We have appreciated the deployment of state resources, including emergency responders and equipment, Department of Transportation and other work crews, and health care professionals to assist our local first responders. This critical funding will make a great difference to local homeowners and entire communities to assist the ongoing restoration and recovery efforts."
Senator James L. Seward said, "Storms this summer wreaked havoc on our communities and devastated homes across the region. In the wake of these storms, we stand with those affected and are taking action to help families recover. Rebuilding a home is a monumental task, and this critical state funding will help keep people in their homes and ensure our neighborhoods will come back stronger than ever. I encourage homeowners in need of help to apply immediately."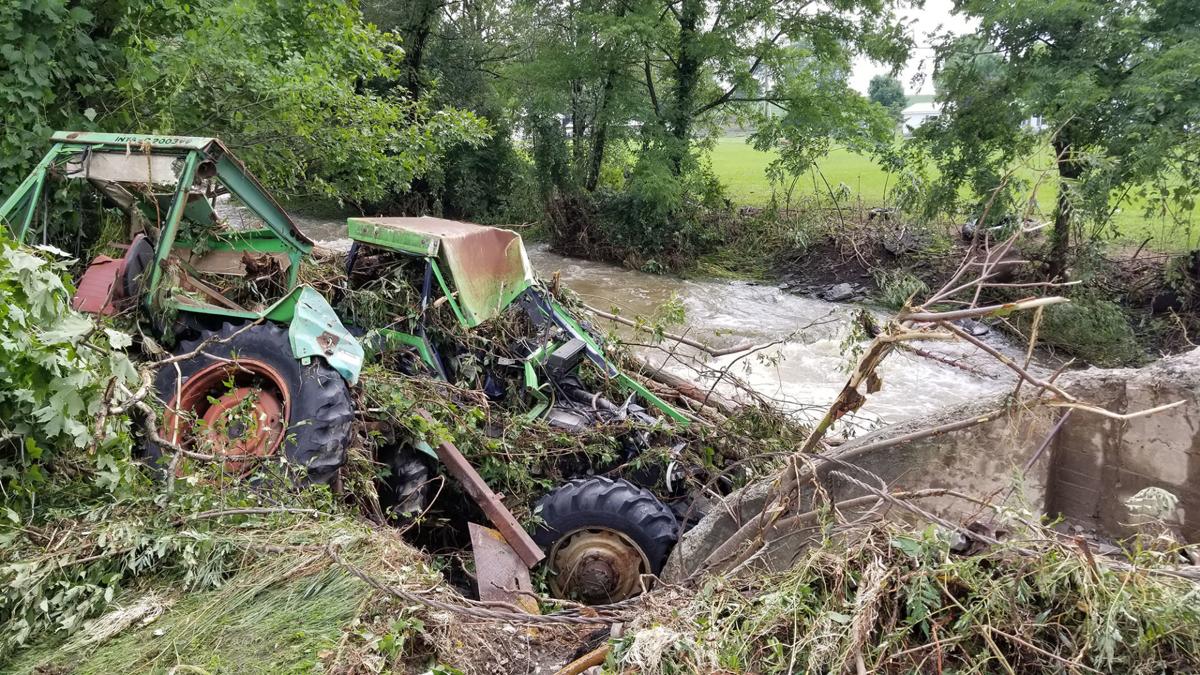 Assemblywoman Donna Lupardo said, "Extreme weather and its effects have become all too familiar for residents of Broome County. People in our community are resilient, but following the most recent flooding this summer, they're forced to rebuild once again. I really appreciate the Governor's ongoing commitment to flood recovery throughout the State."
Assemblyman Clifford Crouch said, "This summer, families were forced to endure unspeakable damage to their homes and businesses as flash flooding devastated much of the Southern Tier and Finger Lakes. It is our duty to help those who are working to pick up the pieces and rebuild their lives after extreme weather and other natural disasters. I am pleased that New York State is able to deliver aid and relief to those who are in need."
Assemblyman Phil Palmesano said, "We have appreciated the administration's assistance since the August flooding to help our communities recover. In particular, we have been extremely grateful to regional Department of Transportation work crews to help our local responders repair infrastructure, and assist homeowners and businesses. Homeowners and entire communities will be enormously grateful for this direct state aid to help the restoration and recovery efforts keep moving forward."
Chemung County Executive Tom Santulli said, "Communities across our state and around the world are being affected by unpredictable weather events that are devastating communities. The damage caused by these storms can be detrimental to a families' finances, making it even more difficult to rebuild and recover in the aftermath of a storm. We thank Governor Cuomo for this financial assistance to continue our recovery efforts and build back stronger."
Broome County Executive Jason T. Garnar said, "Extreme, unpredictable weather is the new normal across the state and the country. Many communities have suffered severe damage from heavy rains and flash flooding this summer, and this funding will ensure that families have the resources they need to rebuild and restore their homes. I applaud Governor Cuomo for working to secure this much-needed funding for our residents."
Schuyler County Administrator Timothy O'Hearn said, "This August, many communities experienced flash flooding due to unpredictable weather and severe storms. Homeowners in Schuyler County suffered damage to their homes that exceeded insurance claims, leaving them to pay for these costly repairs out of pocket. With this funding, our residents will now be able to make critical repairs to their homes that they may have not been able to afford."
Tioga County Legislative Chair Martha Sauerbrey said, "In the wake of this summer's flash flooding, residents across the region faced unimaginable devastation to their homes and property. Many families were left reeling, unsure of where to turn and how to take the first step toward recovery. Thanks to Governor Cuomo, residents continue to receive the assistance they need to rebuild their property and restore their lives."
Seneca Board of Supervisors Chair Robert Shipley said, "Our community members are working hard to fight off and repair flood damage to their homes and businesses. Governor Cuomo's $13 million commitment will provide much needed financial assistance to those who suffered losses due to severe flooding. I thank Governor Cuomo for recognizing the severity of the situation in our communities, and delivering the funding and resources they so desperately need."
Jeffrey Eaton, President and CEO of Arbor Housing and Development, said, "When a house is damaged by a storm, the disruption to those who call it home is immediate. At Arbor Housing and Development we are thankful that we are able to partner with New York State to help our community members through their recovery."
Allynn Smith, Executive Director of Bishop Sheen Ecumenical Housing Foundation, said, "We have seen the disruption in lives caused when homes are wrecked by severe storms and Bishop Sheen is proud to partner with New York State in helping our neighbors get back on their feet. We are ready to connect with homeowners and start them down the path to recovery."