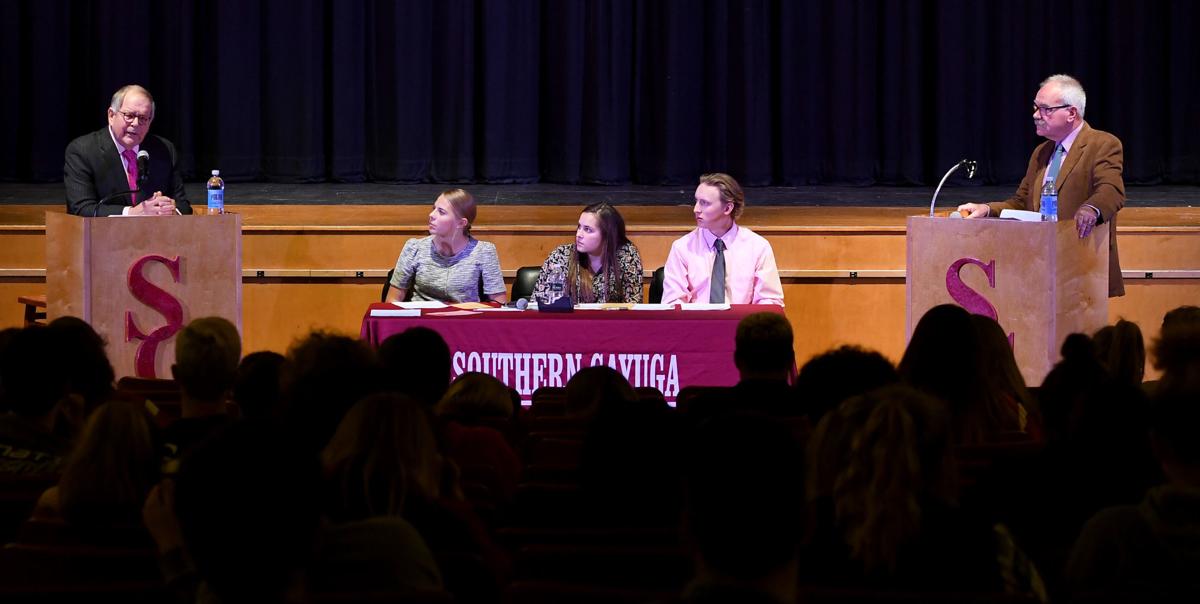 Keith Batman received support from Albany Democrats in his bid to unseat Assemblyman Gary Finch in the 126th Assembly District race.
In his 11-day pre-general filing posted Monday, Batman reported receipts totaling $16,825. More than half of the money came from the Democratic Assembly Campaign Committee, which transferred $10,000 to the Scipio Democrat's campaign.
Batman received $1,900 from individuals and contributions from a handful of unions. The International Brotherhood of Electrical Workers New York Political Action Committee and United Auto Workers Region 9 each donated $1,500.
Diane Dwire, a Camillus Democrat who challenged Finch, R-Springport, in 2014 and 2016, financially supported Batman's campaign. Her committee, Friends of Diane Dwire, gave $300.
Batman spent $28,514.15 in a three-week span, according to his filing. His largest expenditure was $20,000 on a digital advertising campaign. He also spent $5,110 on phone calls to voters.
Finch raised $10,914, including $4,614 from individual donors. He received $2,500 from Pathfinder Bank in Oswego, $1,500 from the Chenango County Republican Committee and $500 from the New York State Independent Bankers PAC.
Read more from the Auburn Citizen
Keith Batman talks campaign, goals if elected to represent district