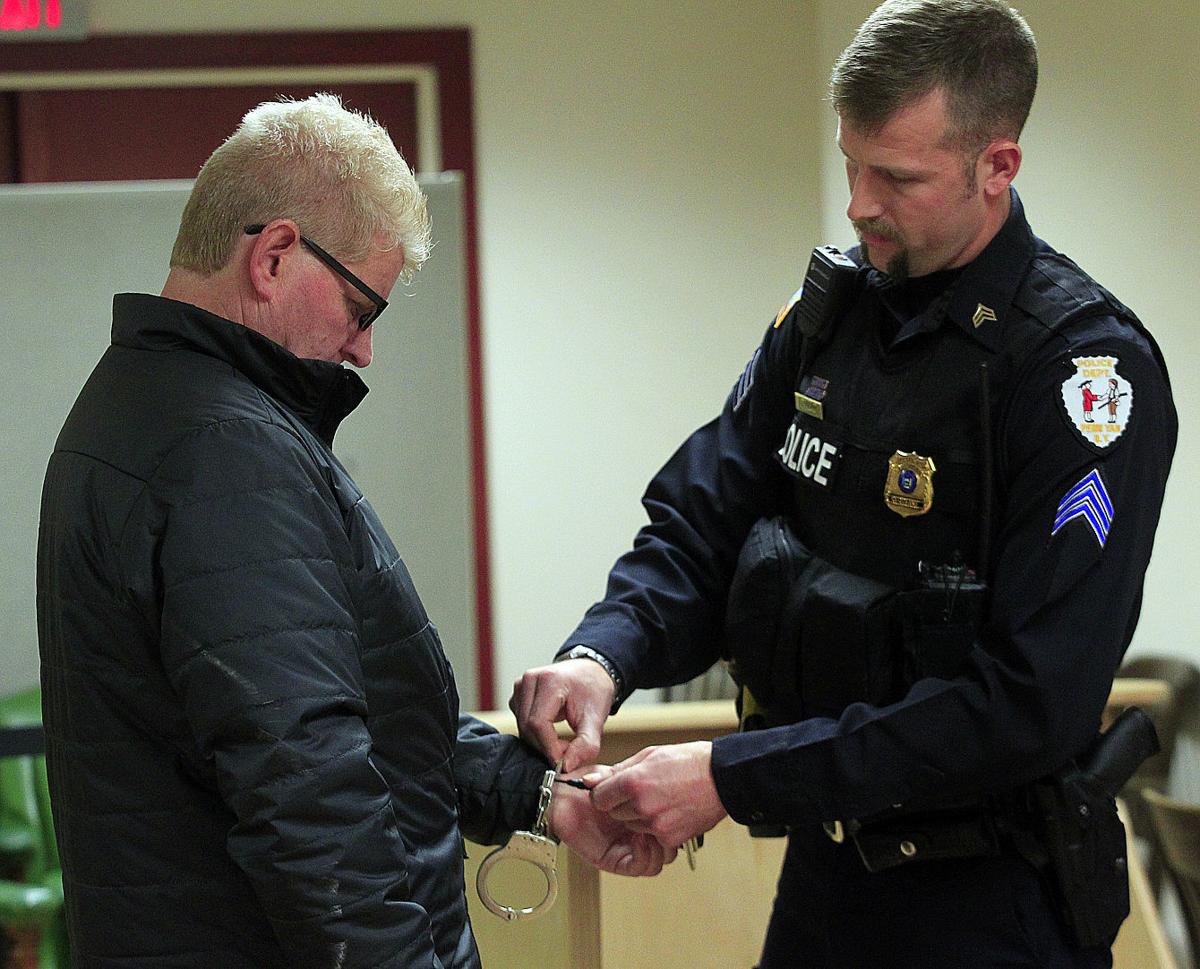 Will the jury in the upcoming trial of a former Penn Yan bar owner accused of sexually abusing two women see only video segments of the alleged crimes?
Or will they see video footage from before that, which apparently shows the alleged victims kissing other men while the bar was open for business?
Those are the questions Yates County Judge Jason Cook will have to answer in the case of Bob Champlin. The attorneys in the case — District Attorney Todd Casella and defense attorney James Nobles — argued the issue Friday in county court.
Champlin, the former owner of Lloyd's Limited, faces felony charges of criminal sex act, attempted rape and sexual abuse for the alleged assaults on Christmas Eve and early Christmas morning last year. Penn Yan police said the incidents happened after the Main Street pub closed for business at approximately 8 p.m. Dec. 24.
Champlin, 61, also faces misdemeanor charges of forcible touching and unlawfully dealing with a child. The latter charge is for allegedly providing alcohol to one of the females, who was not old enough to legally drink.
In the first alleged incident, Champlin is accused of abusing a female who was passed out on the bar. Police said the second female recorded it on a cell phone and posted the video on social media sometime on Christmas Day; authorities learned of the video that day.
Police obtained search warrants the following day and seized surveillance equipment from Lloyd's, which police said shows Champlin sexually abusing the second female while she was passed out behind the bar at about 1 a.m. Dec. 25.
Nobles said there are more than 17 hours of video, although the allegations against Champlin include seven segments adding up to about 45 minutes. Nobles, however, said the other video shows sexual contact including the alleged victims — but not Champlin — before the bar closed.
"There is some action when customers were in the bar. Numerous people saw this activity," Nobles said. "People were actually encouraging this activity. This is not protected as private conduct."
Casella argued that the females are covered by the state's rape shield law, which bars evidence of a victim's sexual conduct at trial.
The Finger Lakes Times:
Read More