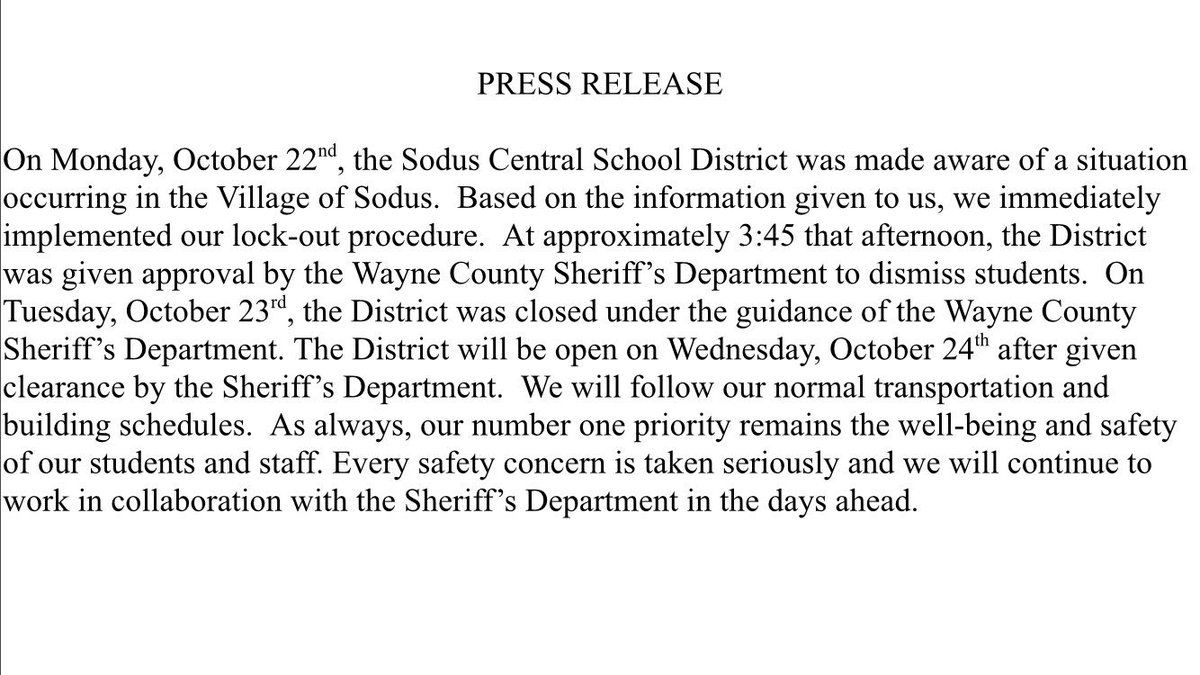 Wednesday is expected to be a tough day for students in Sodus – as they return to school two days removed from the violent murder of a young couple.
The suspect remains at-large.
Kids are going back to school for the first time since going into lockdown on Monday around 2 p.m. School was cancelled on Tuesday, as authorities searched for the suspected killer.
On Monday, a shooter killed a young couple — 29-year-old Josh Niles and 24-year-old Amber Washburn — outside their home on Carlton Street.
The couple's four-year-old son was in the car when his parents were killed. He's now with his grandmother.
Niles' 9-year-old daughter and 7-year-old son from a previous relationship were at school during the shooting and stayed there during the lockdown. After the lockdown was lifted, the two children were released into the custody of an aunt.
The Wayne County Sheriff's Office said in an update on Tuesday that search efforts for the suspect would be scaled back. They noted that the crime was not 'random' and that the general public remains safe.
That said, they are encouraged to report anything suspicious or unusual to them.
A law enforcement presence could be seen at Sodus schools, but officials say that it is a typical presence given that the school does utilize a resource officer system in coordination with the Sheriff's Office.
The latest from Sodus Central School District. Students are arriving at the Elementary School, Junior/Senior High already in class. Deputies are here – but I'm told they are here on a "normal" day too. They are school resource officers here. @13WHAM pic.twitter.com/anFeNvCXUF

— Ashley Doerzbacher (@AshleyD_News) October 24, 2018