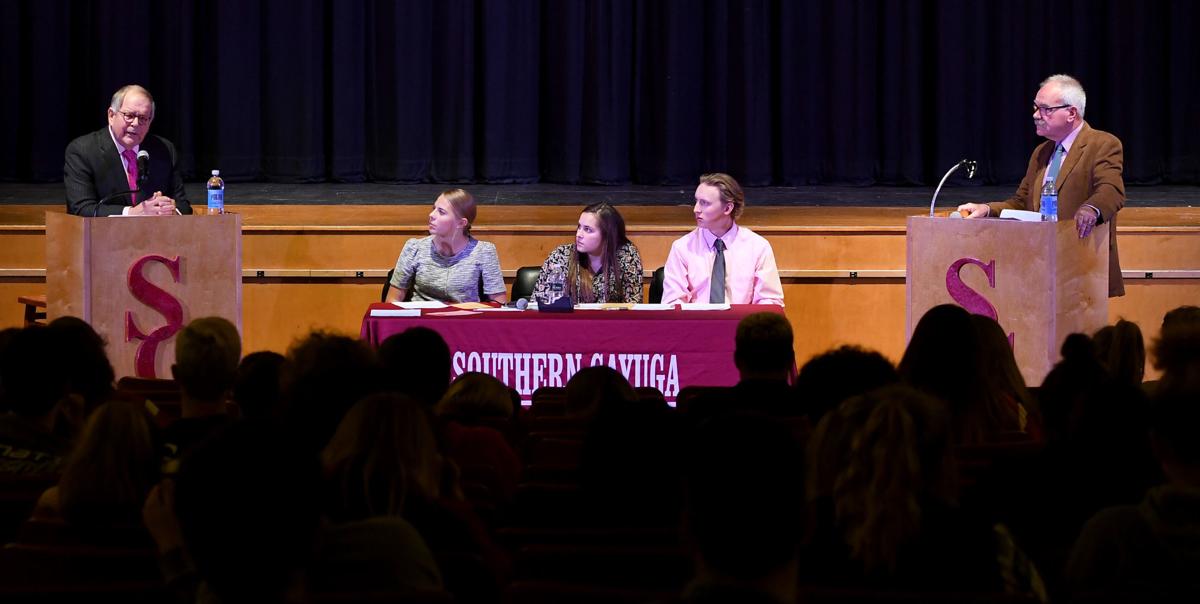 Before facing voters in two weeks, the candidates for the 126th Assembly District took questions from students at the Southern Cayuga High School auditorium Monday.
Republican Assemblyman Gary Finch and Democratic challenger Keith Batman participated in the forum organized by the high school's public affairs class. The questions covered a range of topics from gun laws and reproductive rights to the state of the dairy industry and technical education.
One of the first questions for the candidates dealt with broadband access. Expanding high-speed internet in southern Cayuga County has been discussed for years, and there has been some progress. But the lack of reliable broadband remains a concern.
Finch, R-Springport, said one challenge is the geographic area and the terrain. He acknowledged that broadband access is needed, especially for businesses and farms. There is wireless internet available in the school, but outside of the campus access is lacking.
"It's a constant battle and there are constant problems with it," Finch said. "It's not the best. We need to improve it."