Last season was a good time to be a Buffalo Bills fan. With a little help, the team made the playoffs for the first time in years. While they were knocked out in the wild-card round, they were in the game. So, there was a reason to believe that the good times would continue in 2018.
We now know that isn't going to happen.
Trading Tyrod Taylor to Cleveland appeared to be both a good and bad thing at the time. But then the team acquired A.J. McCarron and drafted Josh Allen, and anyone that missed Taylor got over it. Now the team appeared to have the quarterback of the future and a bridge QB. All was well, right?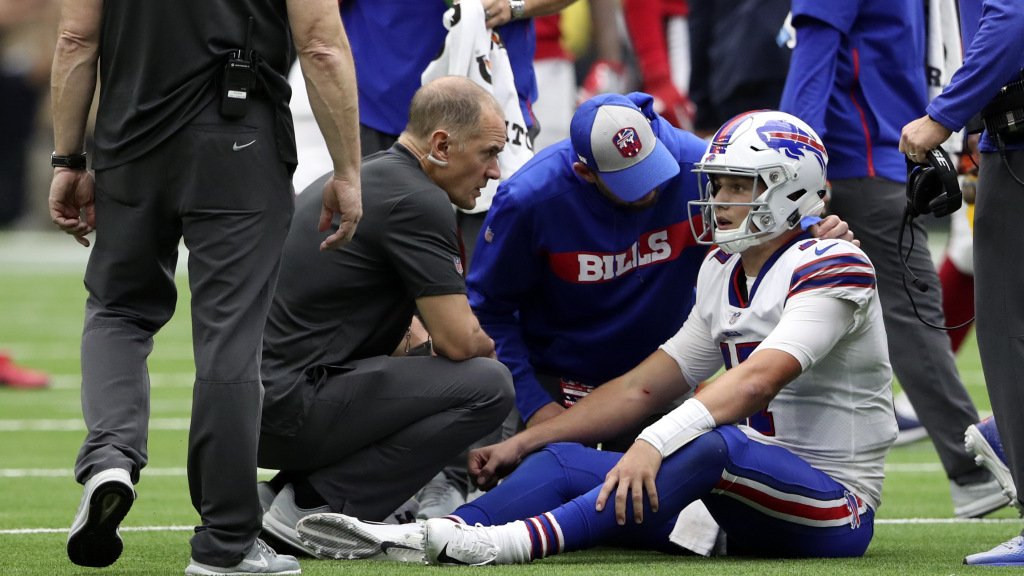 Not exactly.
McCarron got injured in the preseason, and Nathan Peterman played well enough to fool the team into trading McCarron and naming him the starter. Much like his NFL debut during his rookie season, his debut as the starter in Week One was dreadful. With no one else to turn to, it meant the Josh Allen Era was going to start sooner than expected.
It is safe to say it hasn't gone well. Allen could have used a little more time on the bench, but with how Peterman looked, they didn't really have a choice. As expected, the offense has looked pretty bad. But there have been moments that looked promising. However, it appears that if the Bills don't get the No. 1 pick next season, they will be selecting pretty high.
Therein lies a silver lining to the team's struggles this season. No one really thought they had a chance to win the Super Bowl; oddsmakers certainly didn't think so. According to Betway Sports, the Bills have the second longest odds in the NFL to win it all at 300/1 (Cardinals are 350/1).
While a season with such an outlook may not be as much fun to watch as fans would like, it will set the team up to get Allen some of the help he needs.
Whether they have the No. 1 selection, one in the top ten, or trade down, the Bills will be able to pick up some help for the offensive line. There should be plenty of help in the first two rounds of the draft. Talent evaluators have been high on Alabama's Jonah Williams, Greg Little from Ole Miss, and Kansas State tackle Dalton Risner to name a few of the guys they should or could target.
Of course, they are going to need more than just a single starter to beef up the offensive line. While they could very well get another in the second round or later, some good ones will also be available via free agency. Right now, the Bills are projected to have close to $90 million in cap space when free agency begins.
Clearing over $50 million in dead cap space will undoubtedly help as well. So, when the offseason starts, the Bills will be in a position to draft some help and pick some up via free agency.
They are going to need more than just help on the offensive line. The defense is starting to get old, and LeSean McCoy has not looked good this season. Prior to the 2019 season, he will turn the dreaded age for running backs—31. They will certainly need to start looking harder for his replacement as well.
Okay—so, getting set up for offseason success is not what anyone plays for, and it definitely isn't why anyone watches the game. But when the season has gone like it has, it can be hard to find some good in what we see on the field.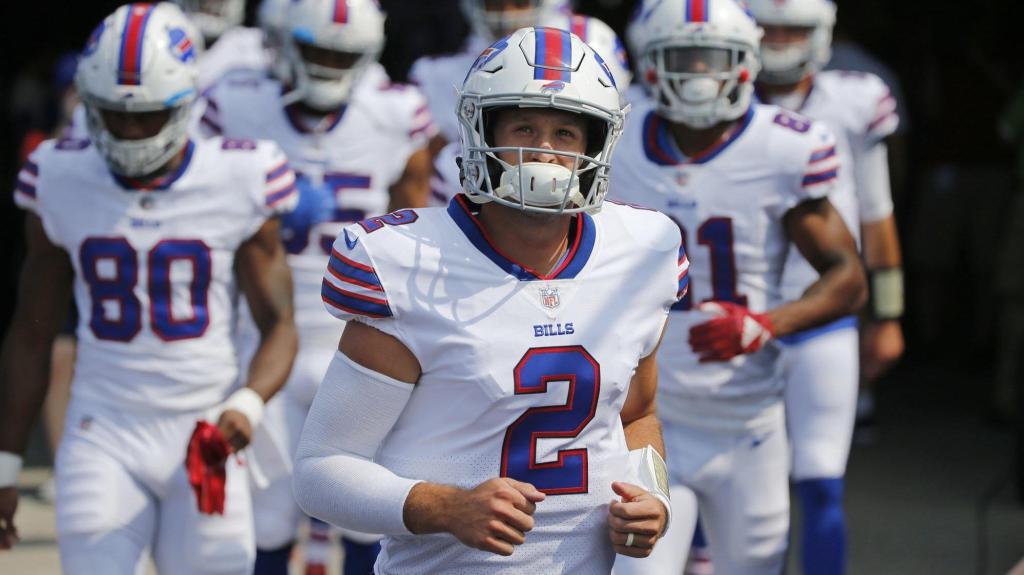 The Bills are ranked 31st in overall offense after four weeks and are one of two teams with less than 1000 total yards of offense. No offensive line has given up more sacks than they have (21). Defensively, they haven't played terribly (14th in overall yards allowed and 19th in points allowed). But you need much more than a middle of the road defense when your offense is playing so poorly.
If all goes well and the Bills front office makes the right draft picks and picks up the right free agents, next season will look a lot better. With how the 2018 season is looking, it may be all fans can hold onto this year.
The silver lining is never something you want to hold on to. It means the big picture didn't turn out well. But it's better than nothing—and all Bills fan really have.