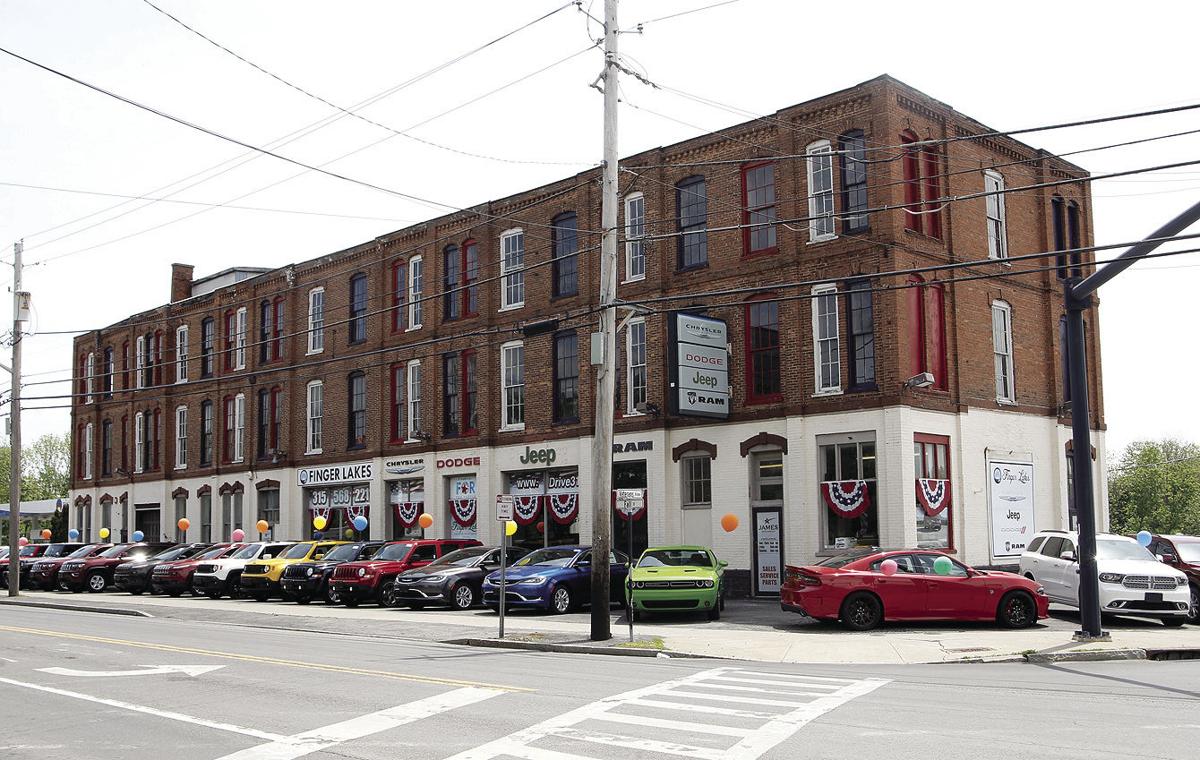 Claiming the town and its Heritage Preservation Commission have been dragging their feet, Peter Koch has initiated an Article 78 proceeding because of inaction on his desire to demolish the Huntington Building he owns at 201 Fall St.
Koch, the former owner of a Chrysler-Dodge-Jeep-Ram dealership at the site, is seeking a declaratory judgment from State Supreme Court ordering that:
• His application for a certificate of appropriateness for demolition of the building be granted.
• Town officials act "forthwith" on his application for a certificate of appropriateness for demolition on grounds of hardship.
• His property be declared not within an historic district and therefore be ineligible for enforcement of provisions of the town code Chapter 173.
• Other and further relief the court deems just and proper be granted.
The Ithaca law firm of True, Walsh & Sokoni filed the litigation on behalf of Koch, a former town resident. The town of Seneca Falls, the Heritage Preservation Commission, and HPC members Lorrilyn Bove, Christopher Lytle, Charles Genco, Virginia Konz, Dean Painter and Domenica Catalano are listed as respondents.
Arguments on Koch's petition are scheduled for 10 a.m. Friday in the Seneca County Courthouse.
The Finger Lakes Times:
Read More