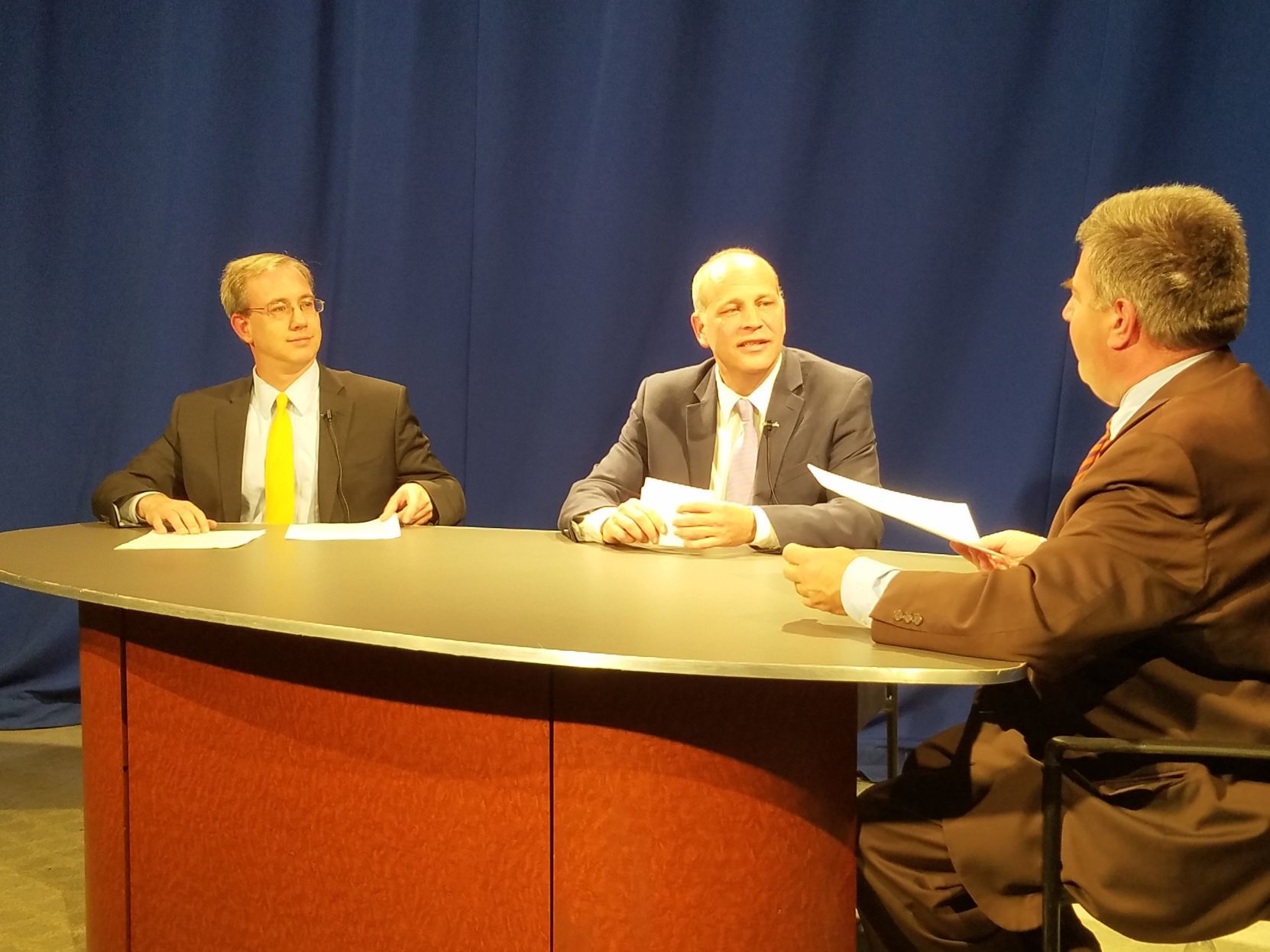 The two candidates in the race for Auburn City Court Judge made their case to the court of public opinion Thursday in a televised presentation at Cayuga Community College.
At Cayuga Community College Thursday, the pair were given several minutes each, with Buschman going first after winning a coin toss, to explain to voters why they are the right pick for the job.
Buschman, a "born and bred Auburnian," touted his 20 years of experience as a lawyer, with much of that time spent as a litigator actually arguing cases in a court in areas like criminal law, real estate, family court and more.
Now a senior partner at the WHMB P.C. law firm in Auburn, Buschman said he would especially like to help those affected by family breakdown issues, behavioral health problems and addiction, particularly opioid addiction, if elected as judge.