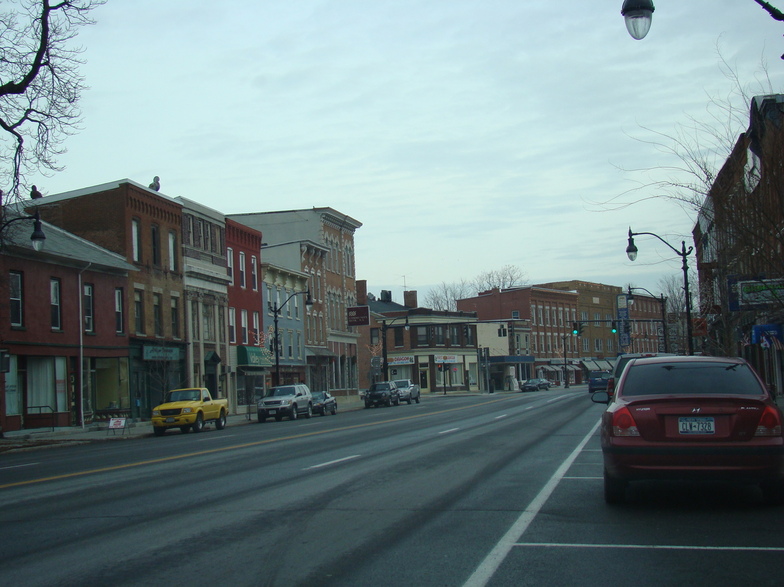 Call it tag-team financial assistance.
In February 2017, the Seneca County Industrial Development Agency approved an incentive package for Waterloo Restoration & Redevelopment, a limited liability corporation set up by Brooklyn developer Lee Bieber, toward a $2.8 million redevelopment project involving buildings at 3, 5, 7 and 9 W. Main St.
The package included an exemption from paying sales tax on materials and supplies bought as part of the redevelopment work, an exemption from paying the mortgage recording tax, and a payment-in-lieu-of-taxes agreement for 15 years.
The PILOT called for Bieber not to pay taxes for any increase in the property assessment for the first five years. He would pay taxes on 25 percent of the increased assessment in the second five years and 50 percent in the third five-year period. After that, he would pay taxes on the full assessment.
Bieber planned to redevelop the storefronts into new commercial businesses and create eight renovated apartments on the second and third floors.
However, he never executed the agreement and backed away from the project. He sold the buildings to another New York City developer, Howard Friedman; Friedman also purchased 11 W. Main St. earlier this year. He has his own redevelopment plans for the storefronts and upper-floor apartments.
The IDA voted 7-0 Thursday to transfer the same incentive package from Bieber's corporate entity to Friedman's entity, the only difference being the addition of the 11 W. Main St. property. Friedman is envisioning the storefront to be an interconnected food and beverage venue called "Waterloo Eats.''
The Finger Lakes Times:
Read More