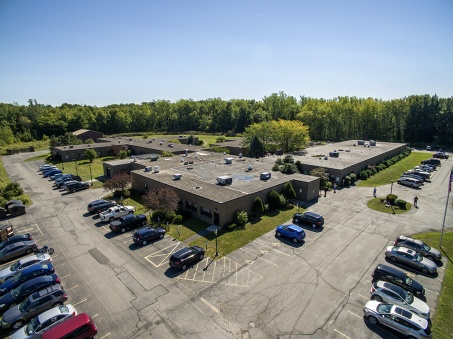 First they were sanitary concerns, which led to outright safety concerns. Then, horrifying video was released purporting to show a medical situation brought on by staff failing to take care of residents at a nursing home in Sodus.
The conditions were deplorable. However, after investigative reporter Jennifer Lewke, with News10NBC – located the CEO of Personal Healthcare LLC., the company that owns Sodus Rehabilitation and Nursing Center – an interview was sought.
When Lewke and crew showed up at the company's Westchester headquarters – he refused an interview. After being asked to leave private property – and the crew then remaining on public ground – CEO Ephraim Zagelbaum called police.
A trio of police officers responded from the Terrytown Police Department – who told Lewke and the News10NBC crew that they were well-within their legal right to be on public property.
Zagelbaum never came back out or addressed the countless questions posed to him by News10NBC.
Judson MacCaull, who claims to be the new administrator of the facility – says the entire senior management team was replaced.
His email to News10NBC reads as follows:
"Many residents are proud to call Sodus Rehabilitation & Nursing Center their home. This facility is an employer of choice for many local staff who are committed and dedicated to serving the needs of these residents with compassionate care – all proud of the valuable service they provide their hometown and community. The ownership and administration of Sodus Rehabilitation & Nursing Center acknowledge and thoroughly investigate all concerns brought to staff attention. All residents, family and staff are encouraged to use our complaint management system to inform the staff and leadership of concerns so that they are addressed immediately. To protect the privacy of our residents and in accordance with HIPPA regulations, Sodus Rehabilitation & Nursing Center is not permitted to disclose any details involving any investigation that includes sensitive resident information."
An immediate request for further information from MacCaull, or even an interview – went unanswered.
New York State Department of Health officials – along with the New York State Attorney General's Office are both investigating.
To search a nursing home's inspection records, click here.
More Stories on Sodus Rehabilitation and Nursing Home
Outrage grows over conditions inside Sodus nursing home
Families: Loved ones in Sodus nursing home are in imminent danger
Former Sodus nursing home patient: "I would have laid in that bed and died"
GRAPHIC VIDEO WARNING: Horrifying video of medical situation at Sodus nursing home
Are staffing shortages leading to subpar care at Sodus nursing home?