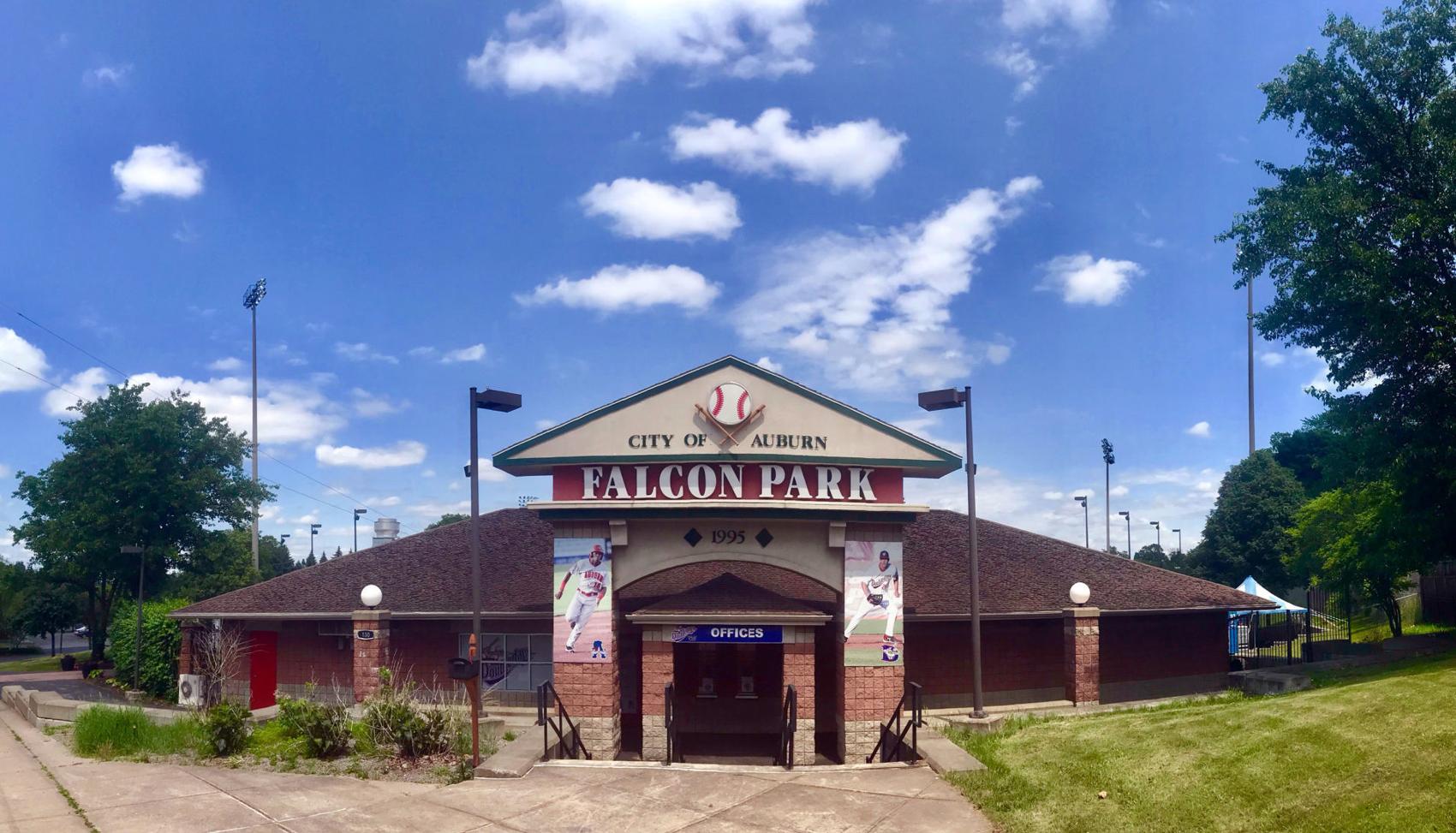 The city of Auburn and Cayuga Community College are continuing with a plan to install synthetic turf at city-owned Falcon Park, with both entities' governing bodies expected to vote soon on a contract to solidify the plan.
On Friday, the city released a draft copy of its proposed agreement with the college, which would allow CCC to use Falcon Park and its facilities — including parking lots, clubhouse and broadcasting equipment — for a number of its athletic teams once the city installs the new turf. The college would then pay the city rent to use the facility, covering the cost the city will incur for the renovations and any other operating costs that will arise in the future.
The deal would give the college the rights to use the ballpark when the Auburn Doubledays, the city's Minor League Baseball franchise, are not in season, which runs from mid-June through early September.
The college's board of trustees has called a special meeting for 1 p.m. Wednesday to vote on the contract. According to a notice about the meeting sent out by the college, the board will likely go into in executive session at the beginning of the meeting to talk about the contract and then conduct "public business" following the private discussions. This meeting is open to the public.
During the Auburn City Council meeting Thursday, city staff will present the agreement to council. Next week, during the Oct. 11 meeting, council will vote on the deal. During previous public discussions, all four councilors and the mayor have voiced their support for the project.