It didn't turn out the way most in attendance expected.
A new host agreement between the Town of Seneca Falls and Seneca Meadows was scheduled to be introduced at Tuesday's regularly scheduled Town Board meeting — but that didn't happen.
While many expected there to be a vote, up-or-down, on the resolution introducing the updated agreement — Supervisor Greg Lazzaro made a motion requesting that all host agreement related items be removed from the agenda.
"I've been advised by my Attorney to remove these items from the agenda," Supervisor Lazzaro said at the start of the regularly scheduled meeting. The motion was quickly seconded and unanimously passed.
The host agreement was worth upwards of $100 million.; and would have given Seneca Meadows an additional 12 years of operation — beyond the existing host agreement — set to expire in 2025.
That closure date falls in alignment with Local Law #3 of 2016, which was passed to act as assurance that Seneca Meadows would not seek to operate beyond the 2025 timeframe.
The new host agreement would have called for passage of an updated local law — setting the closure in 2037. Seneca Meadows said in the agreement that they would not have sought out additional permits from the DEC — but noted that operating through that year would mean infilling south of Salcman Road, which splits Seneca Meadows' existing property west of State Route 414.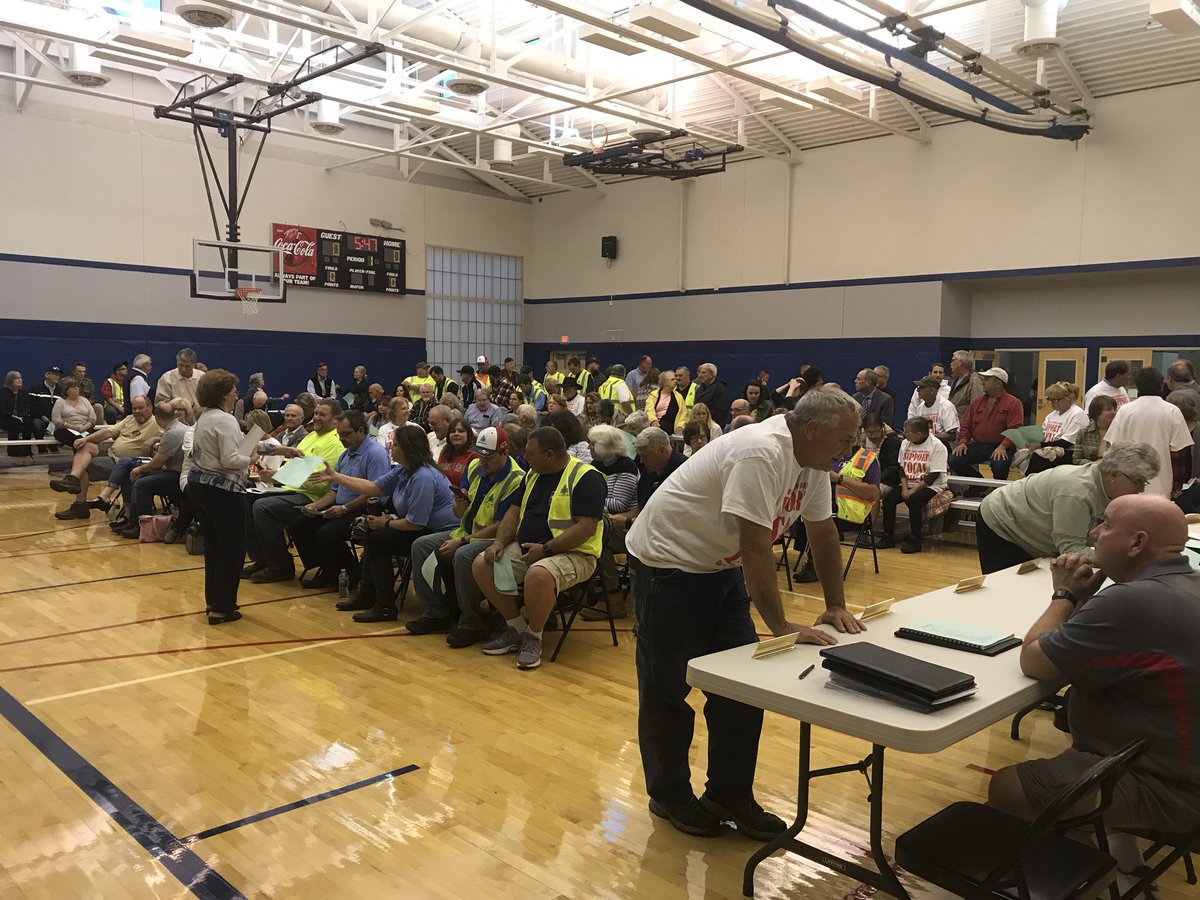 That deal, which would have introduced $3.5 million up-front, and then a minimum of $5 million annually — beginning in 2019.
The money, and extension, made some residents in attendance uncomfortable.
It was an unusual set of circumstances, as over a hundred turned out to the Seneca Falls Community Center to hear the board discuss or possibly vote on the matter.
Supervisor Lazzaro did not clarify during the session when, or if the updated host agreement would come up again.
While speakers were not allowed at the session tonight — a public hearing on the Seneca County Hazard Mitigation Plan gave some petitioners the opportunity to get their remarks in about Seneca Meadows, as it relates to hazard mitigation in Seneca County.
Stay tuned for video from the session, including those speakers who addressed the plan and Seneca Meadows Landfill.