The National Women's Hall of Fame is a finalist in the "Vote Your Main Street" initiative sponsored by the National Trust for Historic Preservation and American Express.
The NWHOF is in the process of rehabilitating the 1844 Seneca Knitting Mill as the National Women's Hall of Fame's new (old) home—a place rooted by its early trustees Jacob Chamberlain and Charles Hoskins in abolition and women's rights. The renovation will expand the Hall's capacity to tell the full stories of all of their remarkable inductees.
If the NWHOF garners the most votes, a $150,000 grant will help them rehabilitate the Mill. They are asking for you to vote and to use your social media to get out the vote by inviting others to join you in this campaign.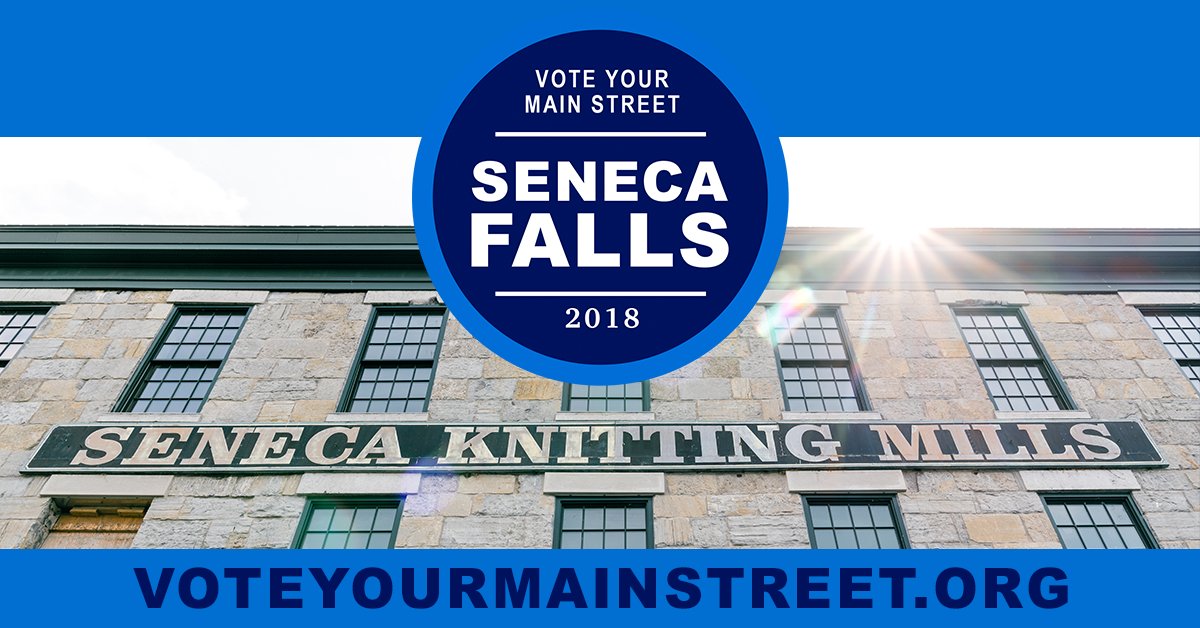 While it used to be an old political punch line, in this case you really can vote early and often! Please vote every day—up to 5 times a day— now through October 26. Users can vote 5 times at once.
Partners in Preservation is an initiative to engage the public in preserving and increasing awareness of America's historic places and their role in sustaining local communities. Since its inception, Partners in Preservation has awarded over $19 million in support of more than 200 sites.
Please use the attached graphics on your social media networks to signal your support for women everywhere and to help us achieve our goal.
Please help us get out the vote! Your persistence is appreciated.
VOTE HERE: https://www.nationalgeographic.com/voteyourmainstreet/seneca-falls/