The Buffalo Bills' defense stepped up in the second half of the team's Week 4 matchup with the Green Bay Packers, allowing just six points in the third and fourth quarters. Buffalo's offense, however, failed to score any points throughout the game. The Bills lost by a score of 22-0.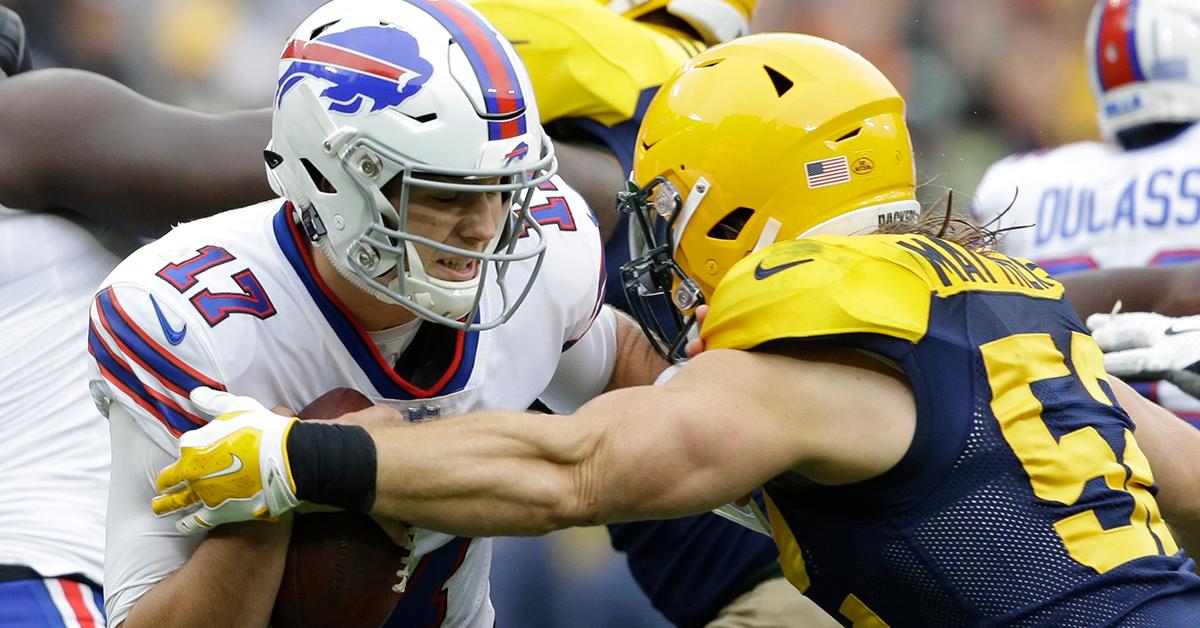 The Bills' offense couldn't get anything going on Sunday. Josh Allen was sacked seven times. He finished the game with a quarterback rating of 36.3, completing 16 passes for 151 yards. Buffalo finished the game with 145 net yards and nine first downs.
The Bills' young defenders played well on Sunday, with Tremaine Edmunds, Taron Johnson, and Ryan Lewis making impact plays throughout the game. Unfortunately, Green Bay's early lead proved to be insurmountable.
With the loss, Buffalo fell to 1-3 on the season. Read More at BuffaloBills.com
HIGHLIGHTS:
MORE COVERAGE:
– Josh Allen suffers through miserable day, Bills routed by Packers (D&C)
– Sean McDermott Post Game Video (BuffaloBills.com)
– Five observations from Bills' shutout loss to Green Bay (BuffaloRumblings.com)
– Top 3 things we learned from Bills-Packers (BuffaloBills.com)
– Bills offense is inept, and while he didn't say it, LeSean McCoy probably knows it (D&C)
– Josh Allen Post Game Video: "Learn From Today" (BuffaloBills.com)
– Buffalo Bills report card: Grades suffer vs Green Bay (D&C)
– Photos: Buffalo Bills vs Green Bay Packers (D&C)
– Bills coach McDermott: The Packers 'kept us off balance' (D&C)
---
PREVIEW:
The Bills have made their presence known against the NFC North through the years, totaling five straight wins over the division. This week, the Bills are eager to leap out of Lambeau with their second consecutive victory of the young season. With a win, Buffalo will also improve their series record against the Packers to 9-4 all-time.
Kick-off is shortly after 1:00 pm and the game will be televised on CBS. Read More
– Do the Bills have what it takes to pull off another stunner against Packers? (D&C)
We're used to being the underdog. ✊

National media make #BUFvsGB predictions: https://t.co/46hhdxFFZj pic.twitter.com/0p7OnYQRZC

— Buffalo Bills (@BuffaloBills) September 29, 2018
.@JoshAllenQB took not one, but TWO leaps of faith last Sunday…but will he be able to make the Lambeau Leap Sunday against the Packers? 🤔@buffalobills #BillsMafia pic.twitter.com/n2IUGrPWsL

— NFL Films (@NFLFilms) September 29, 2018
Should the @BuffaloBills have a buffalo run out on the field before the game?

— Tre'Davious White (@TakeAwayTre_) September 25, 2018