Over the past few days, Yankees manager Aaron Boone has spoken repeatedly about the little things he sees in Greg Bird, of the signs that suggested his first baseman seemed poised to break out. Increased bat speed has allowed Bird to swing with more "authority through the zone," Boone said, perceptible compared to the cuts that have defined his summer-long slump. Boone closed his comments on Bird early Sunday morning by predicting a turnaround, noting that "when he's right, it's a big deal for us."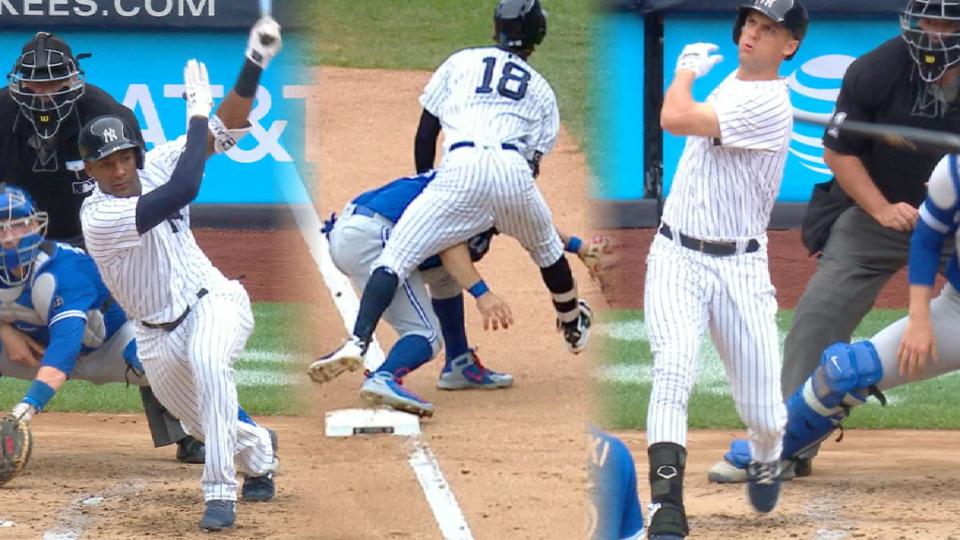 Maybe Boone was on to something.
A day after Bird connected for his first home run in three weeks, he continued to display results in the Yankees' 10-2 win over the Blue Jays at Yankee Stadium. In socking his second career grand slam, Bird capped a six-run first inning off losing pitcher Ryan Borucki, a rally the Yankees rode to an emphatic three-game sweep.
Yankees.com: Read More