The Finger Lakes region is getting closer to 'drought' status, as we approach the end of July.
The most-recent update from the U.S. Drought Monitor shows that most of the region is listed as 'abnormally dry', which is not technically considered a drought. However, areas along Lake Ontario have now crept into the system – being classified as 'Level 1' drought.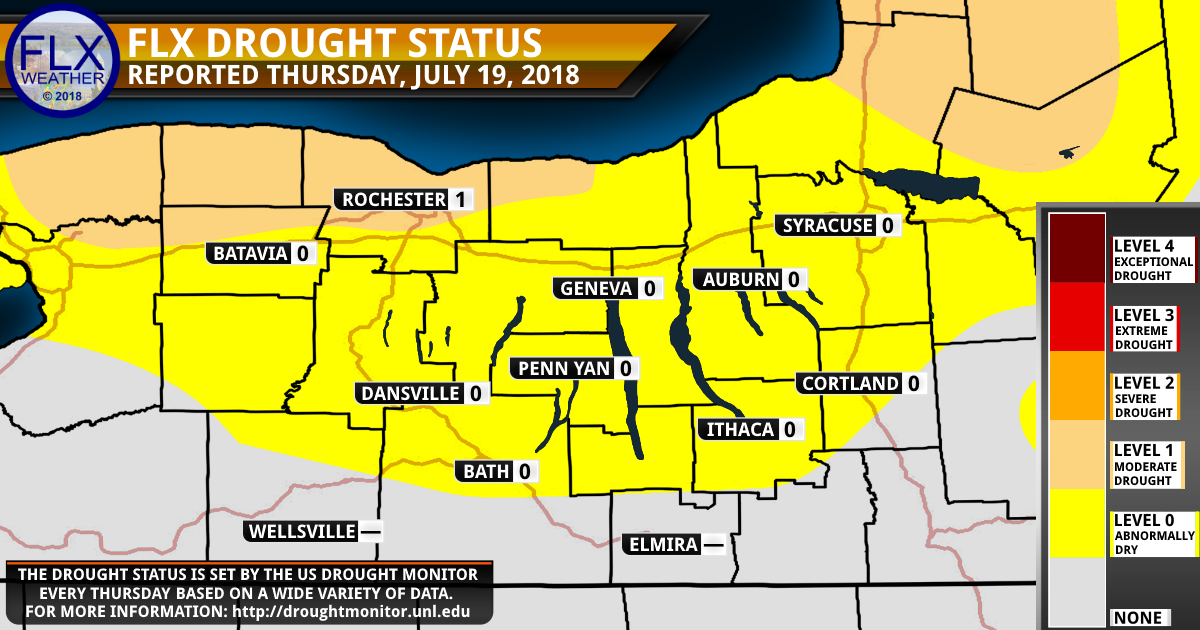 The area of abnormally dry conditions also expanded and is now over 67% compared to just shy of 63% last week. This expansion took place over northern New York.
The only change in the map locally is for the area between Rochester and Buffalo, which has been changed from Level 0- Abnormally Dry to Level 1- Moderate Drought.
FLX Weather Meteorologist Drew Montreuil says it's been feast-or-famine for the region, as some areas have seen excessive rainfall – while others have seen none in weeks.
He says there is hope coming in the next several days.
The first shot of rain comes Sunday morning, when a soaking 1-2 inches will be possible. Next week though, better chances of rain come with two days of widespread rainfall on Wednesday and Thursday.
Check out more on the drought status in the region by visiting FLXWeather.com