Seneca County Emergency Management Director Melissa Taylor has been placed on paid, administrative leave, according to County Manager John Sheppard.
While it's unclear what prompted the administrative leave – County Manager Sheppard said in that email notification to the board – that it was 'pending' an internal investigation.
In the meantime, 911 Operations Director Brandi Godley and Deputy Emergency Management Director Tony DiGiovanni will fill in during Taylor's absence.
County Manager Sheppard confirmed an investigation, but did not detail the circumstances that led up to the paid leave.
The following statement was released by the County Manager on behalf of Seneca County:
"County Manager, John Sheppard, placed The Director of the Emergency Management Office, Melissa Taylor, on paid, administrative leave pending an investigation."
Fayette Town Supervisor Cindy Lorenzetti said she would like to have known more about the details leading up to the paid leave, before it reached this point. "There are a lot of unanswered questions," she said on Saturday, pointing out that this entire investigation has picked up out of nowhere. "Director Taylor has done nothing but good things for our County. She has secured many grants that have brought in a lot of dollars and she has done a good job getting 911 back on track," she added. "This is unfair treatment of someone who has done a great job for us," she concluded on Saturday.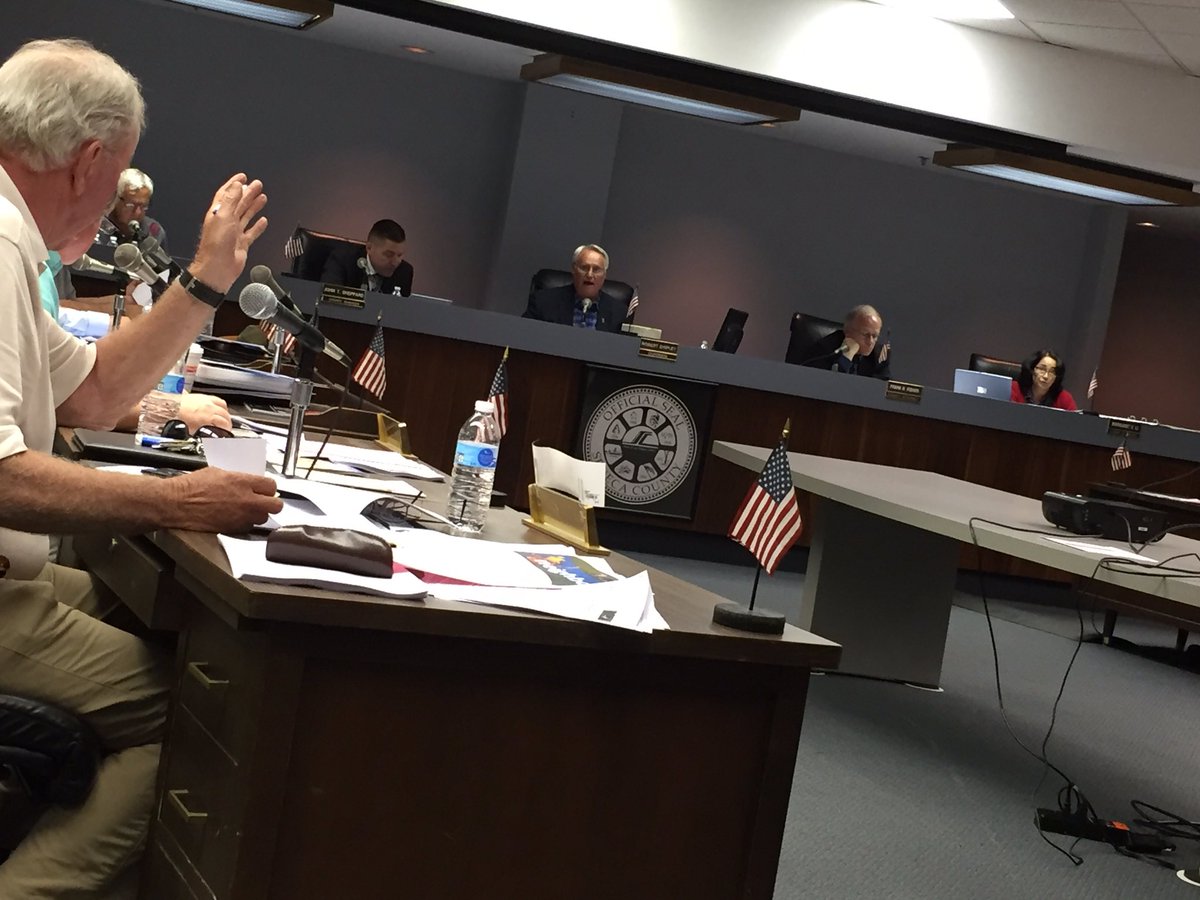 Varick Town Supervisor Robert Hayssen said these circumstances will make Seneca County look bad in the long-term. "We will be the laughing stock of the Finger Lakes," he said in an email addressed to the rest of the board, obtained by FingerLakes1.com. "This is County Government … not a military operation … not a dictatorship," he said. "It is supposed to be open government. We have lost that, sadly."
Supervisor Hayssen went on in that email to suggest that the 'wrong person' was escorted out of the County Office Building, and asserted that the investigation into Director Taylor were connected to the Finance Department.
The recently-formed department has drawn harsh criticism from multiple supervisors – on both political sides. "It is time to bring the First Amendment back to Seneca County Government and to employees of Seneca County," Supervisor Hayssen continued. He then asked the board clerk to forward his email to all department heads – instructing them that he would personally protect their First Amendment rights. "I hope the Board of Supervisors meeting is packed on July 10th," he continued. "I hope the parking lot is full of fire trucks."
He called it a 'sad day' for Seneca County, as this issue becomes the latest to stir controversy in the Finger Lakes.
Director Taylor was recently featured on Inside the FLX discussing her department, and efforts put forward over the last two years. Listen to that conversation below.
.