Residents in parts of the Finger Lakes are dealing with overflowing garbage.
Totes line the streets in Tyre, Clyde, Lyons, Savannah and even Geneva — where they have sat for weeks at a time.
They're all customers of Feher Rubbish Removal. "There is lack of customer service and lack of garbage pickup. They tell us we have to put out our garbage on a particular night and then they don't come for two, three or four days sometimes. Then when people try to call them, they don't answer the phone," said Jeff Shields, Village of Clyde chief of police.
In Clyde, residents pay for their trash removal three months in advance and are supposed to see Feher drop by to pick up the trash every Friday.
The last time it happened was in April.
"It kind of makes us all look bad. When we want people to drive through our town, we don't want their last vision of the town being an overflowed garbage tote," added Shields.
On Sunday, Code Enforcement Officer Thomas Sawtelle said there were about 30 Feher totes curbside in the Village of Clyde. There are local laws in place to prevent this situation from playing out — but it's complicated by pickup issues.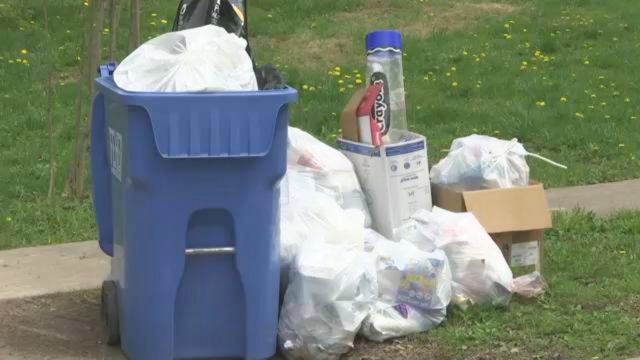 "We haven't done anything in regard to any of that, in regard to this particular situation right now because we understand the pressure that the residents are under with not having their garbage picked up," said Sawtelle to Spectrum News Rochester.
The problem hasn't reached a critical point yet, according to officials — but as warm weather approaches — it could become such. As weather gets warmer — odors, insects, and vermin getting into the trash will become an issue, according to concerned residents.
Town officials have even reached out to Feher with no success.