Hannah Brown Trice became the first female soccer player in the history of Mynderse Academy to sign a national letter of intent with a Division II or I school on Monday. Brown Trice, a three-sport varsity athlete since she was a freshman, was recruited by and signed with LeMoyne College in an afternoon ceremony at Mynderse Academy high school. LeMoyne competes in the Division II Northeast-10 Conference, which includes teams from New York, Connecticut, New Hampshire, Vermont and Massachusetts.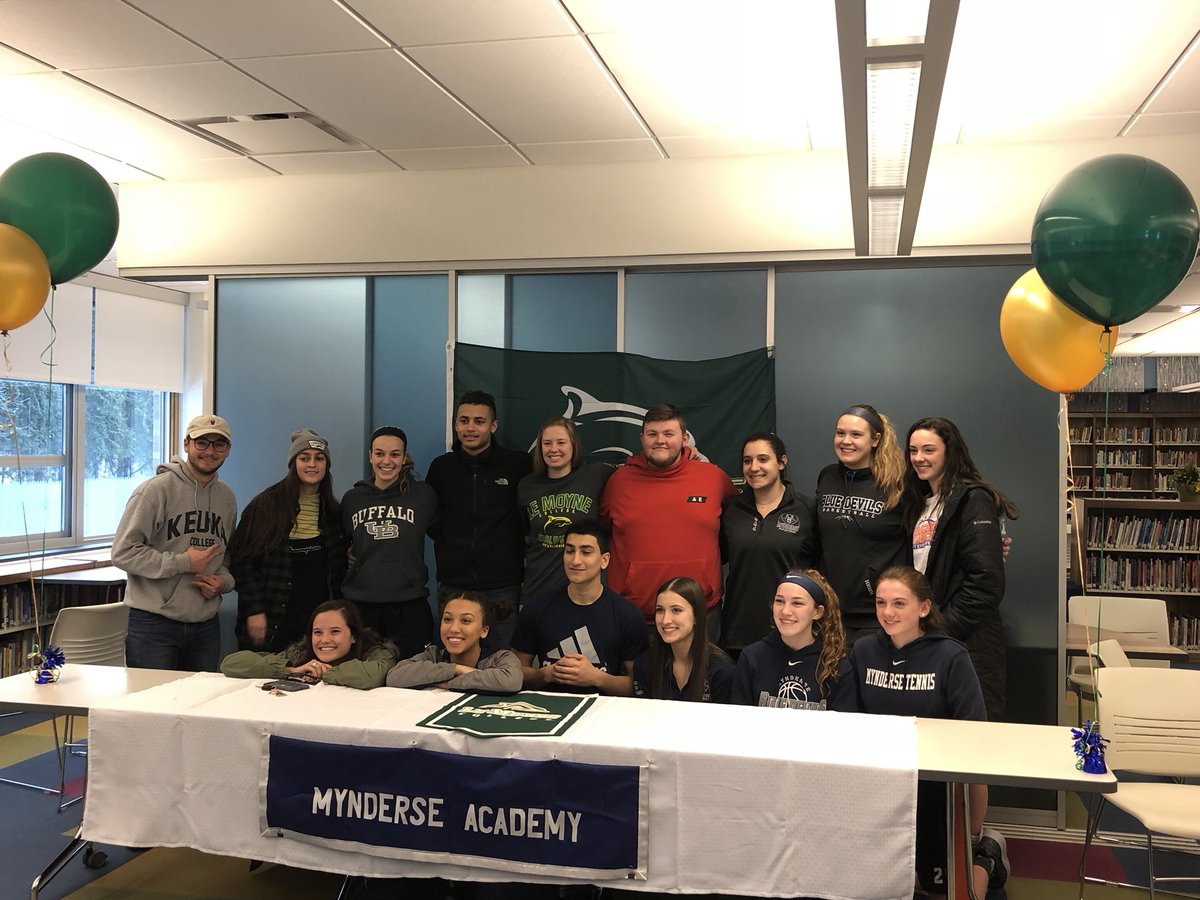 Brown Trice was recently named to the New York State Sportswriters Association All-State third team. She was one of only four girls selected from the Wayne-Finger Lakes region. Trice was named to the all-state fifth team last year. Out of the 55 players named to this year's Class B teams, only 9, including Brown Trice,
were defenders. Unusual for a defender, Brown Trice was second on her Mynderse team in goals scored last fall.
Brown Trice has been named to the Finger Lakes East all-league team each of her four years on the varsity, including first-team nods the past two seasons. She has been named Finger Lakes Player of the Week twice in her career, and has also been named All-Greater Rochester the past two seasons.
Brown Trice, nicknamed "HBT," has been MVP of her Mynderse team since her sophomore year when the Lady Blue Devils won the Section 5 Class B title under Coach Mel Morrin. Morrin has been in the Mynderse program since 2004, and the girls' varsity soccer coach the past 11 seasons. That means she's seen a lot of players in her time there. "HBT is the most dedicated, hard-working and loyal player I have ever coached," Morrin said of her two-time captain. "It has been an honor to work with a student that gives me a new standard and expectation of 'athlete.' As I hope her shoes (or cleats) can be filled one day, and soon, in our program, she has definitely set the bar high."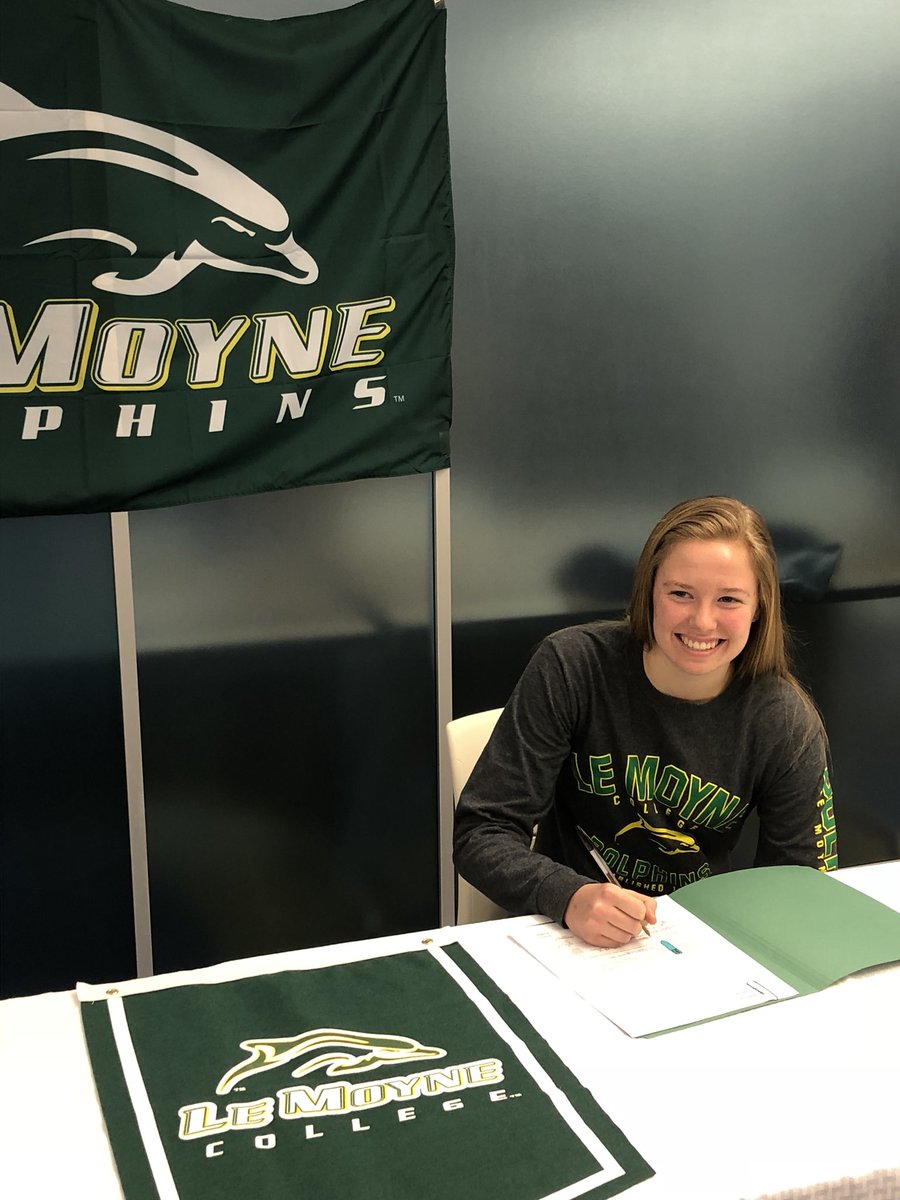 Brown Trice's legendary workouts are well-known to people who live in Seneca Falls, where she is seen running for miles, often post-practice or game, or with a resistance training mask that limits her oxygen intake to make it harder. If she's not running, she's likely at the gym lifting weights, often early in the morning before school. She practices with her team, of course, and outside of it with private coaches practicing basketball skills on Thanksgiving morning, or soccer on the Mynderse turf in driving rain and wind.
No one works harder, says said Jerry Anderson, coach of the Mynderse girls' varsity basketball team the past five seasons as well as several coaching stints at the varsity level and for multiple AAU teams. "In all my time coaching girls as well as boys, I have never had an athlete work harder to develop their game, both in season and out," said Anderson of his two-time co-captain. "Hannah's work ethic is unparalleled and her drive to advance her playing career comes as no surprise, as when she sets her sights on a goal she will achieve it. Do not underestimate her will to be great."
Brown Trice has been a starter on three sectional-winning teams by her junior year. She has been a basketball standout since joining the team her freshman year when the Lady Blue Devils won the Section 5 Class C1 title. Last season the Mynderse girls took the Section 5 Class B title, and Brown Trice was named to the Finger Lakes East second team and Finger Lakes Times' Fab 5 second team. The team will be in the hunt for another sectional title starting next week.
Post-sectionals, Brown Trice will go to LeMoyne in March overnight to meet her new teammates, and get a training schedule and orientation to what is expected of NCAA Division II athletes. She is looking to play outside back for the Dolphins.
"Athletes that then go onto collegiate play will face a whole new challenge of adapting and understanding the next level of play, something that high school coaches and teams cannot prepare them for," Morrin said. "I know HBT is ready!"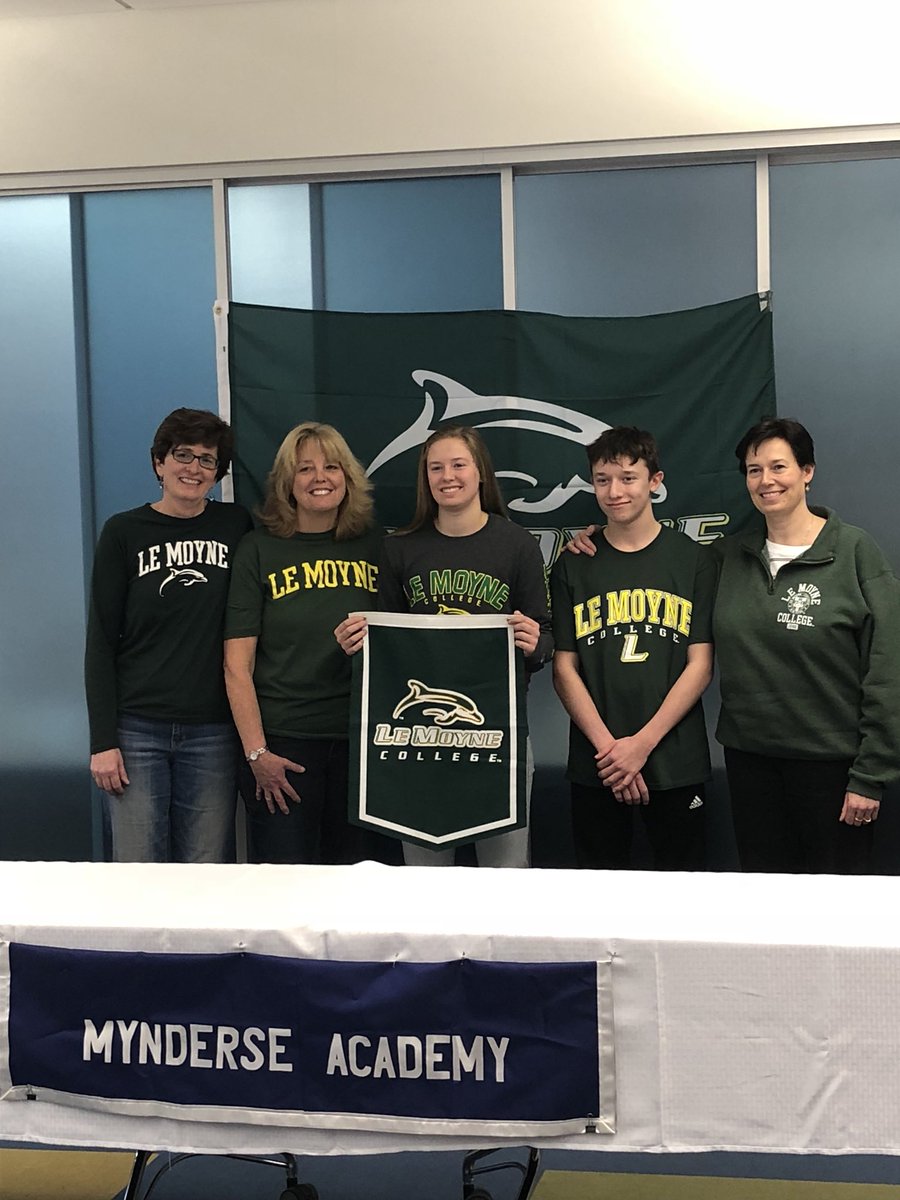 Brown Trice will finish her Mynderse athletic career on the softball field this spring, where she is excited to join her teammates for a league and sectional title run. While any individual accolades are nice, they are not what motivates her. She is driven every day to improve her own play and help her team win. Being part of a team is what makes Brown Trice most happy. Athletic Director Tony Ferrara says Brown Trice is the consummate teammate.
"Hannah is not a soccer or basketball or softball player; she is the epitome of a student athlete," Ferrara said. "Hannah is a throw-back to the student athlete who works hard, does what is asked and is an excellent teammate. She has represented her family and Mynderse Academy at the highest level."