Most of those who came out to Tuesday's meeting on infrastructure updates taking place in Seneca Falls had one thing on their mind: Tax implications.
It wasn't the only reason residents packed into the never-large-enough board room at the Seneca Falls Municipal Building. While some in attendance wanted to know about the bottomline tax implications of the various projects being taken on, and how many of those projects actually benefit Town-users — others wanted to know when longstanding issues on some of the Town's oldest streets would be addressed.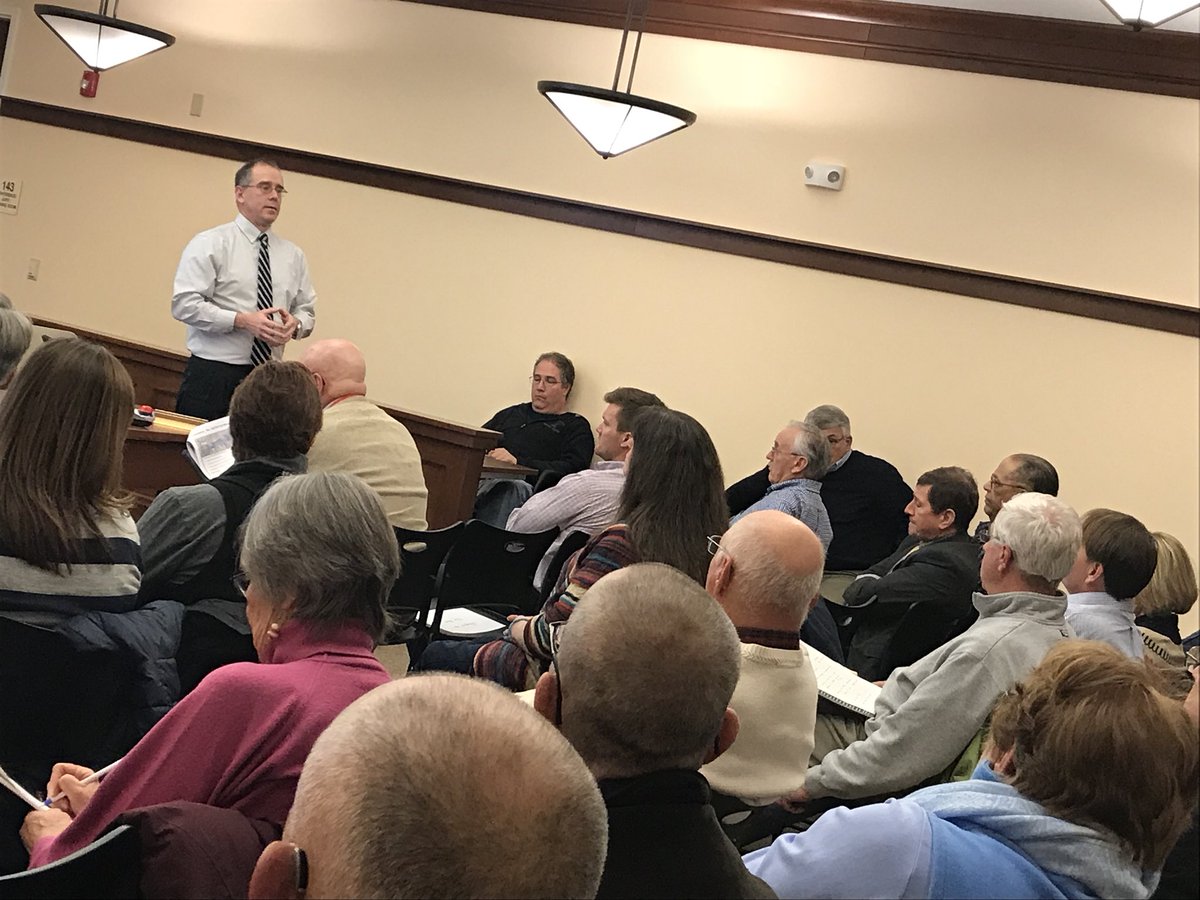 Friday's heavy rain stressed the Town's EQ tank, which needs to be replaced. That though, will be a fix that costs $3.5 million. The DEC issued multiple alerts for sewage overflows into the canal near the Ovid Street bridge, which is prompted by an outdated system that has only a single-point of convergence for sewage crossing from the north- to south side.
The fixes proposed by engineers, which are in the works now would elevate some of those concerns. However, it's not a done deal. Two major projects, one of which involves an eminent domain issue that will be subject to a public hearing next month — are necessary to fix the problem that exists.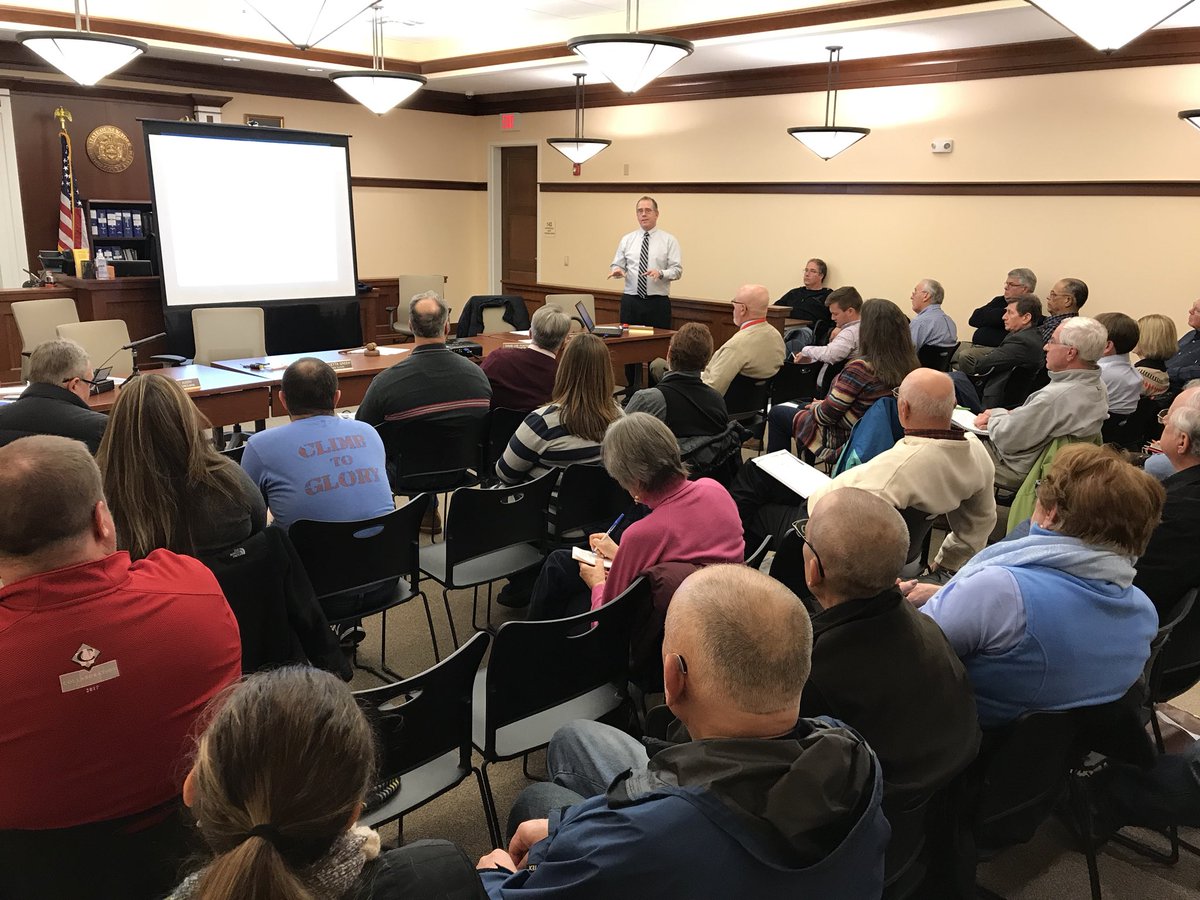 While members of the community are split on that eminent domain claim, which would require the Town placing a line down the Ludovico Trail from the Kingdom Road pump station. Two other aging lines, one along Bayard Street, and another running down Fall Street suffer from age-related issues.
A total of eight major projects are currently in the works within the boundaries of Seneca Falls. Four of them are water related, while the other four are wastewater projects.
Center Street design and construction, design for an emergency backup generator, and a new Rumsey Street extension highlight the water projects currently on the docket for water upgrades. Meanwhile, wastewater projects include the Kingdom Road Pump Station upgrade, sanitary sewer rehabilitation, which will be helped along with grant funding, and pump station improvements on Water and Center streets.
The eight projects, plus the looming $3.5 million cost paint a bleak picture for taxpayers. However, as residents learned at the session Tuesday night — all of the projects will be paid from the water and sewer services currently provided in Seneca Falls.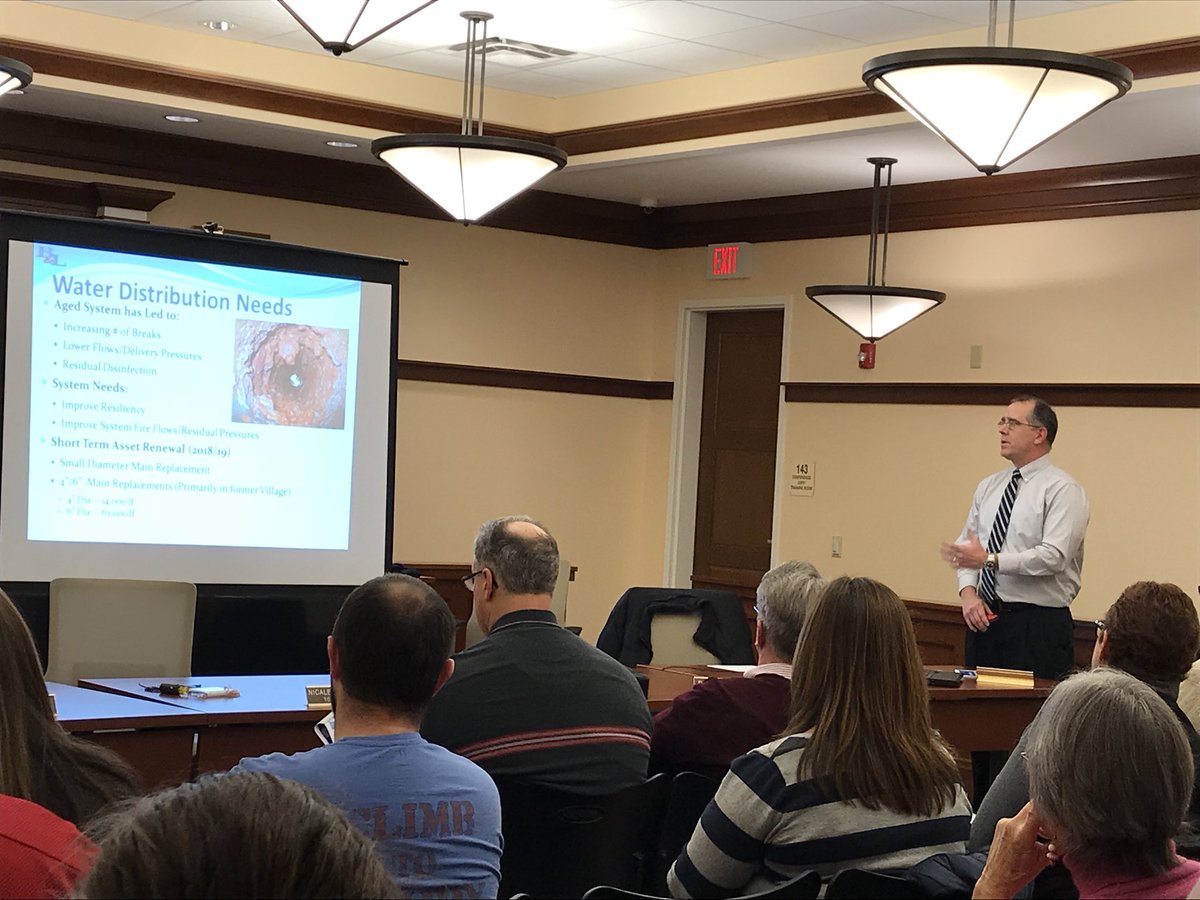 It means a disconnect from the general tax levy increase that was seen this year in Seneca Falls. Many residents asked engineers and board members how projects like these are paid for, which prompted a lengthy explanation.
They explained that the projects are not paid for out of the general fund. Instead, they are paid for out of water and sewer service collection. Residents learned that the tax increase experienced when 2018 tax bills came out was to maintain town services — rather than pay for specific infrastructure upgrades.
Some residents wanted to see basements flooding less due to aging pipelines that can't handle high outflow, while others wanted to see the specifics of who would benefit from individual upgrades to the sewer system.
It prompted a debate about the value of providing water or sewer service to those outside the traditional boundaries of the Town. "Are we paying for an upgrade that outside users are going to benefit from?" asked one resident. Due to the services being maintained and paid-for through user-agreements, rather than general tax collection — engineers said that wouldn't be an issue. "The users are paying for the project," explained one of the three B&L representatives at Tuesday's session. Some residents remained skeptical of the presented upgrades and updates.
While the session left residents with more questions than answers, and understandable result when more than a half-dozen complex proposals are broken down and explained in under two-hours — it cleared up one thing: The tax hike residents experienced this year will not directly pay for any infrastructure projects currently on-tap.
The Town Board would have to place any excess funds received in 2018 in a reserve fund, which then could be utilized for future infrastructure development.