Winter Storm Hunter had a significant impact on the Finger Lakes.
In Seneca Falls, it wasn't an extraordinary snowfall. For a region that regularly sees measurable snowfall, this event was the biggest of 2017-18, but neither historic nor problematic. After the snows ended, I received a text message from a friend. "Have you been downtown?" the message asked around 7:30 pm on Saturday.
I hadn't been downtown, but knew I was headed out the next morning for breakfast. Much of the day was snow-free on Saturday, with no new snow coming Saturday night or Sunday morning. On Sunday, around 8:30 am I visited a cafe on the south side of downtown.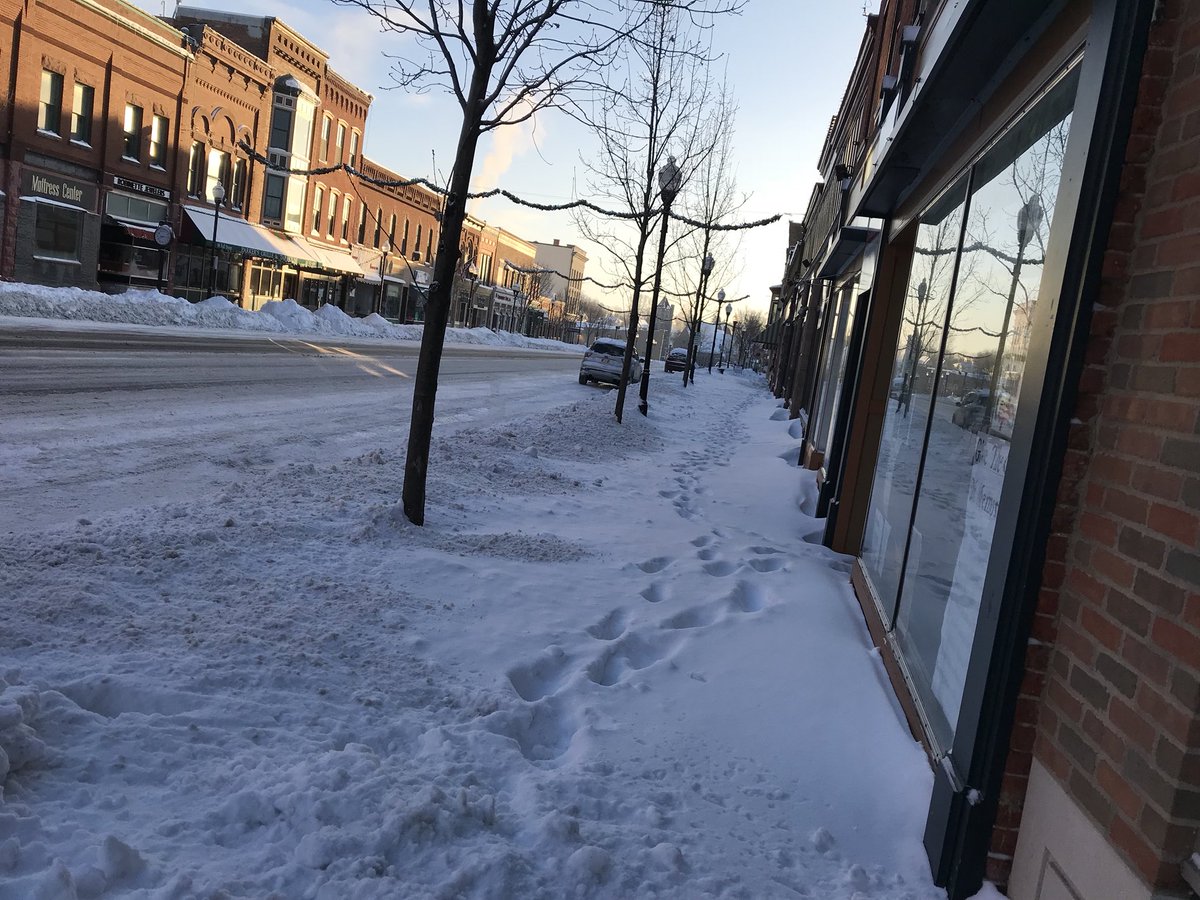 Snapping some photos, I spoke with a couple people walking along the road. Ordinarily, they would have been walking on the sidewalk, but as they told me – climbing through a foot or more of snow would be difficult. I also spoke with a couple business owners who were puzzled by the entire situation. They were promised by officials with the Town that they'd 'get to it' but there was no word on when that would be.
Let's be clear: Roads were in good condition. Highway crews did a great job making roads 'passable' after the storm ended.
The scene downtown was grim, though. A few storefronts had cleared portions of the sidewalk near their shops — but large portions remained untouched. Even some spaces that were 'shoveled' at some point, had been overcome by snow thrown by plows back onto sidewalks. Crosswalks were not accessible, sidewalks were at a minimum 'calf-deep' with accumulation, and thick, icy snowbanks lined Fall Street where cars would park.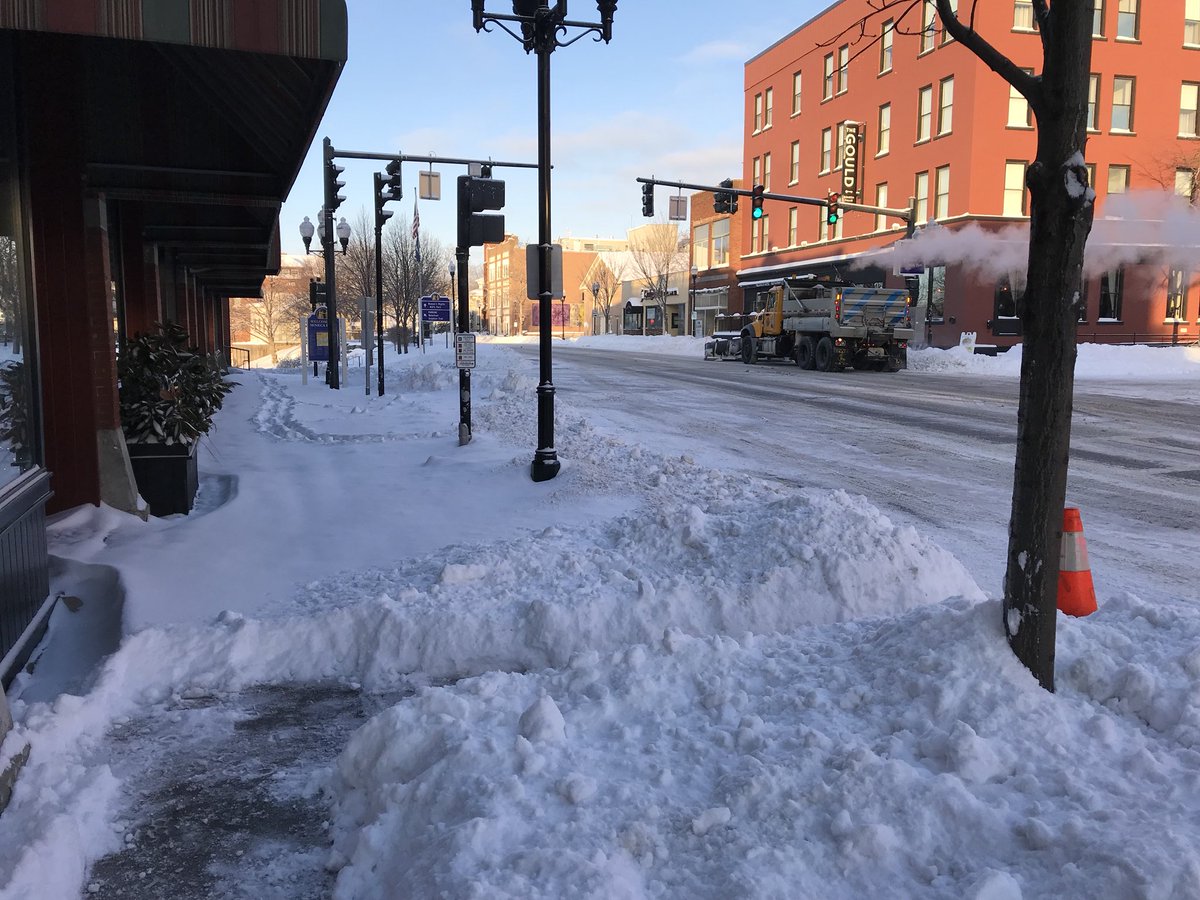 Business owners are left with a series of choices that all sound terrible:
Shovel feet of snow into the road, providing a hazard for drivers; or at the very least eliminating what little parking exists in a downtown setting;

Call someone at their expense to take care of the snow removal, which would create chaos if downtown businesses did not seek the same contractor; or

The prospect of keeping a snowblower, or large machine inside their place of business to accommodate the level of snow removal necessary after Saturday's event, which again, was not extraordinary — but not a 'minor' event, either.
Seneca Falls seems to lack a sustainable practice for keeping downtown sidewalks clear. There are multiple vacancies downtown, so the simple practice of saying its the responsibility of the business owner doesn't cut it. The policy, if you can call it that, doesn't even address those buildings with complicated tenant situations. For example, is it the responsibility of the storefront 'ground' level to clear snow — for the entire building? Are the tenants who hold second or third floor offices exempt from responsibility around snow removal?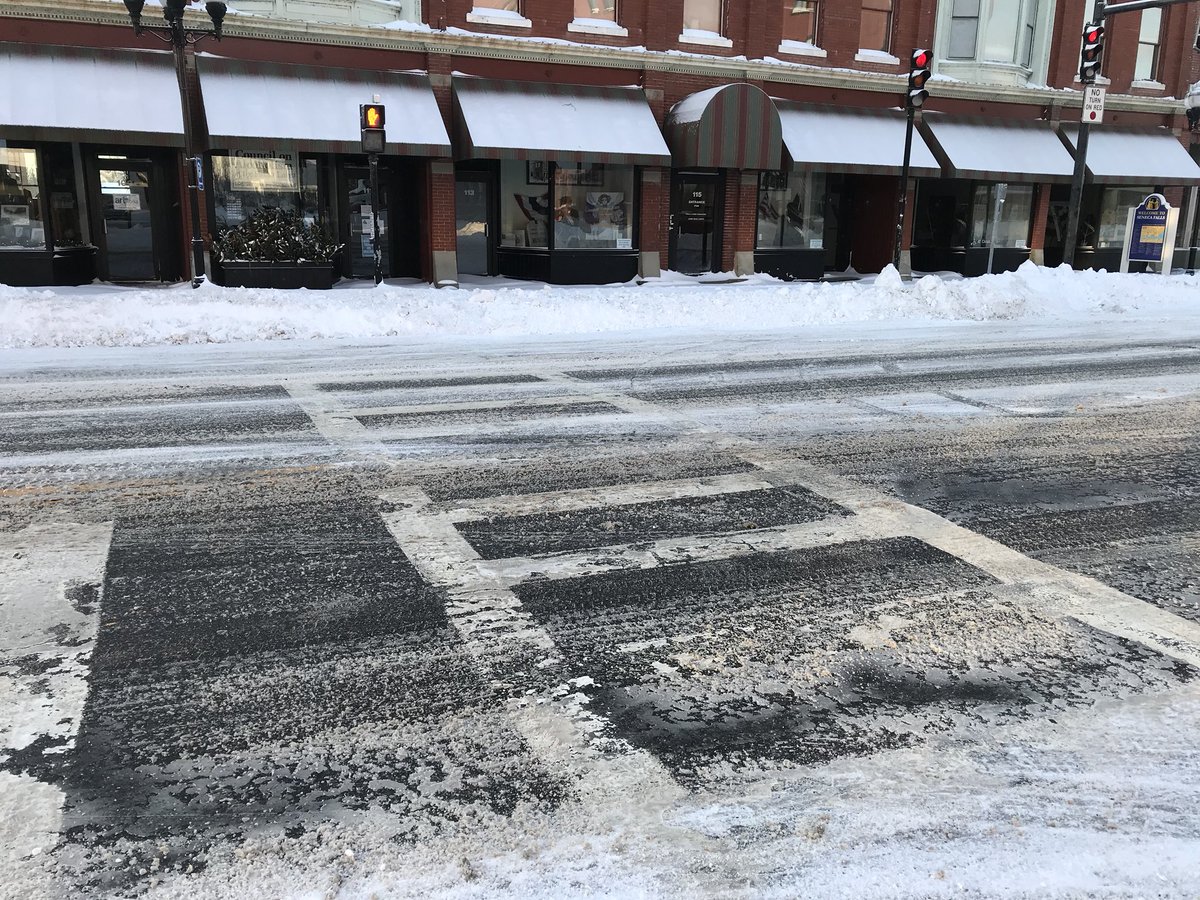 The photos in downtown Seneca Falls speak for themselves.
These are all small businesses in downtown Seneca Falls — and if they're operating on smaller budgets than those big, corporate entities that keep parking lots clear. Limiting access to downtown for businesses, taxpayers, and even walkers in the area — is decidedly bad for business.
Let's remember that small businesses are the backbone of our local economy. Let's not forget that we're reminded every day that our community's population is 'aging' and young people are remaining less-and-less. The elderly cannot be expected to navigate two-foot snowbanks after parking. No taxpayer in Seneca Falls should be forced to walk along Fall Street, a state road, because sidewalks aren't cared for properly.
Especially after property tax bills at-least doubled within the Town.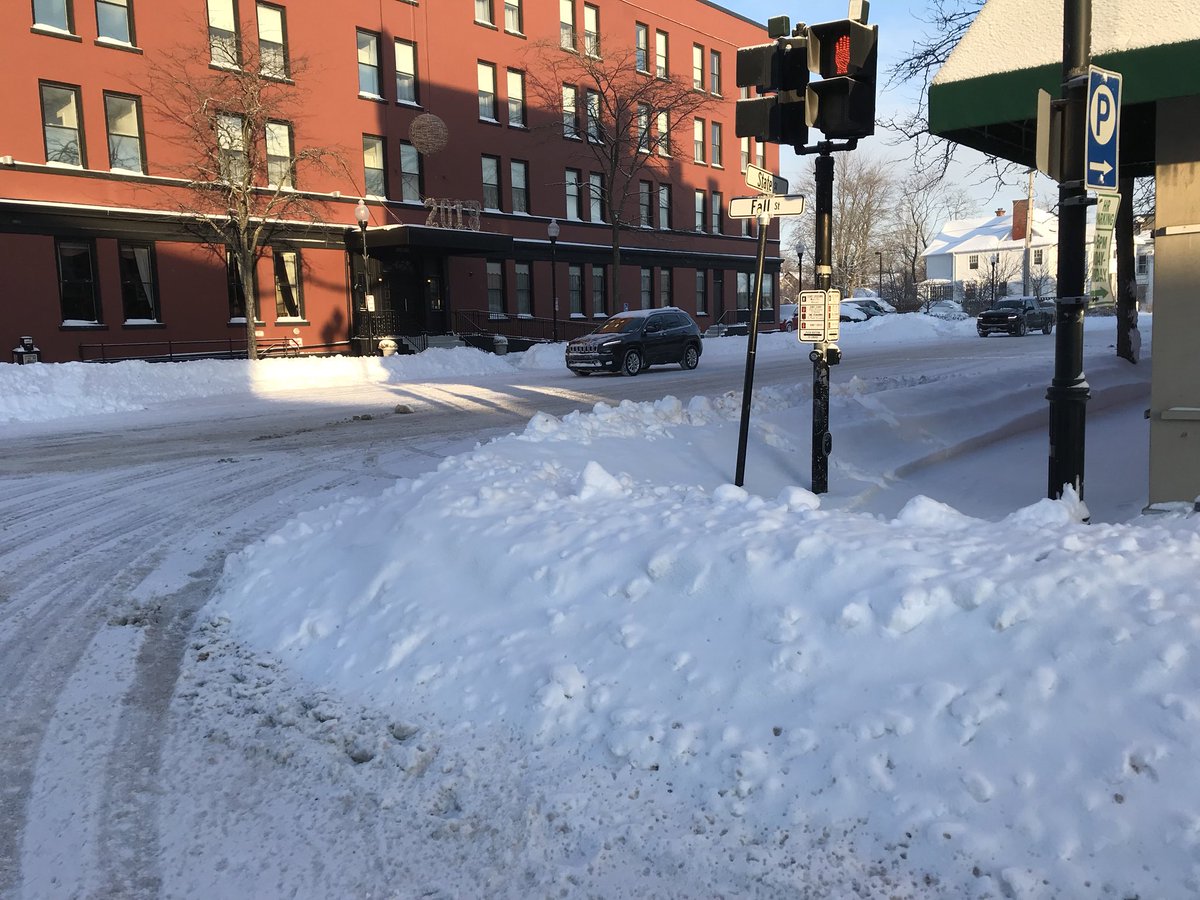 The Town of Seneca Falls needs one-of-two things to ensure this situation doesn't happen again:
Better policy that prevents this type of confusion regarding the shared responsibility between business owners, property owners, and the Town as it pertains to snow removal downtown; or
Thorough clarity and better execution of existing policy to prevent this type of situation from playing out a second time.
I've reached out to Town Officials for clarification of what the current policy is on snow removal downtown. We'll update and publish that official policy and position held by the Town when it is provided to us.
Editor's Note: This opinion piece was authored by Josh Durso, News Director at FingerLakes1.com. Have any questions or comments about news coverage in the region? Reach him at [email protected]