On Sunday, FingerLakes1.com published an op-ed outlining concerns raised about snow removal in Seneca Falls.
In particular, the piece asked what the policy was for snow removal in Seneca Falls. It was prompted by a series of messages and emails directed to FL1 that had been received after those visiting downtown late-Saturday and early-Sunday saw downtown sidewalks untouched, more than 24-hours removed from Winter Storm Hunter.
It was the largest snowfall of the year, but one that was not historically significant.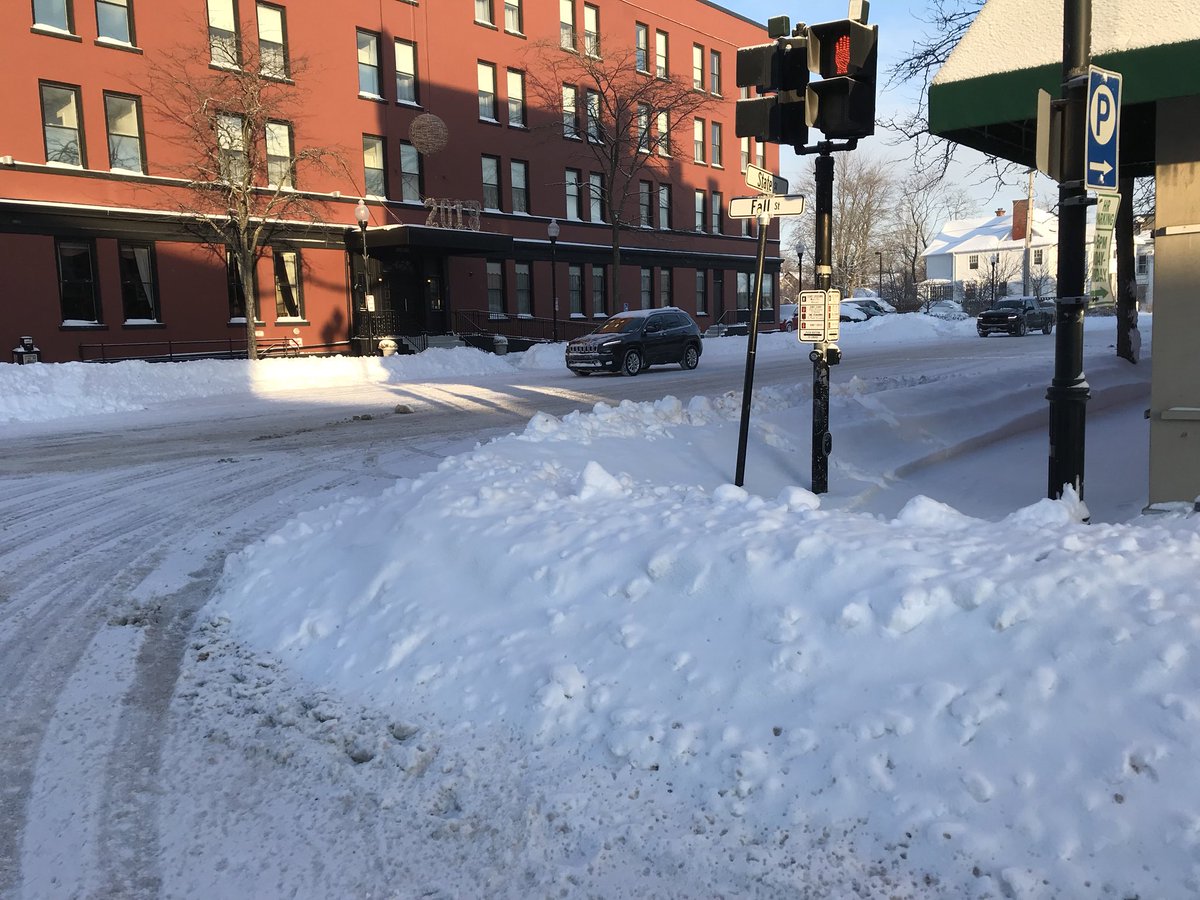 A few hours after that op-ed was published, FingerLakes1.com received responses from Town officials who outlined the policy.
"Downtown Business Storefronts are to shovel their sidewalks out to the curb. The Town Highway [Department] will then clean up the snow at the curb when they are caught up from plowing and other clean ups of Town buildings," explained Councilor Dave DeLelys, who said that the information came from Seneca Falls Highway Superintendent Jim Peterson.
Town Supervisor Greg Lazzaro was unaware of any issue downtown. "Please contact Jim Peterson as snow removal is the responsibility of the Highway Department," he said in an emailed statement. "If this is a problem and needs correction let us know the nature of the complaints. If there is a problem we can effect a change, but first we have to understand the issue," the statement continued.
The supervisor seemed to question the reason for the column, which was authored by the publication's news director. "Since when did FingerLakes1 become a complaint division for the Town," he asked in the emailed statement, prompted by a request for additional clarity on what the policy about snow removal was. "Print the news don't try to make it," Lazzaro concluded.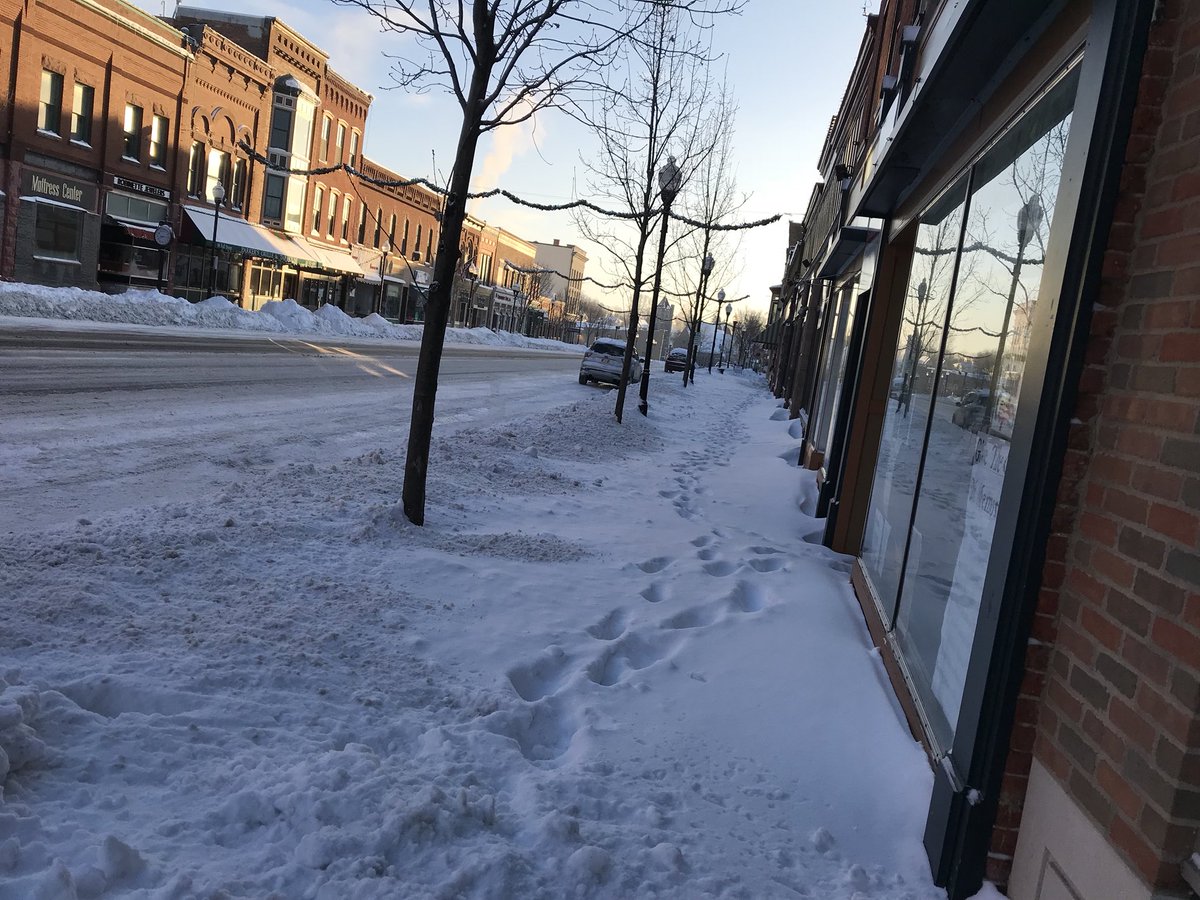 "FingerLakes1.com receives hundreds of inquiries, messages, and requests for investigation each week," explained FL1 News Director Josh Durso. "We answer and provide context to as many of those as possible. We provide news to hundreds-of-thousands in the Finger Lakes, and answer as many questions as possible through that coverage."
He said that addressing an issue like this, or a policy like this one is how most 'news' stories are born.
Deputy Supervisor Lou Ferrara said in an emailed statement late-Sunday that he felt snow removal was an area the Town could do better. "I am going to inquire on this issue when I return to work. I have received a few phone calls from people," he said. "I think we can do more to assure sidewalks stay clear."
Seneca Falls Business Association President Ann Sandroni said in a statement on Facebook that this is a policy that downtown businesses have sought answers about for years. "When we were a Village it was done before 7 am after the storm," she said. "Something really needs to be done to ensure the safety and well-being of our customers and tourists of Seneca Falls."
She said the downtown is the 'hub' of Seneca Falls and should be cared for accordingly. "It makes sense that downtown be cleaned up first thing like other nearby towns and villages," she added.
To address this concern, FingerLakes1.com reached out to one of those neighboring communities to find out what kinds of policy exist. "Basically, the Village of Waterloo has established a communication tree whereby the Waterloo Police Department calls the Department of Public Works Superintendent when road conditions warrant, which then initiates the DPW snow plow deployment," Waterloo Village Administrator Don Northrup said. "If late at night or early morning, the DPW crew deployment calls for a 3 am start to snow plowing downtown to be concluded by about 6 am," he added.
As for Sandroni's point that downtown 'should' be a priority – Waterloo's policy agrees with the sentiment. "Downtown is the priority to ensure that roads and sidewalks are cleaned before the morning traffic, including parking activity begins. Then the DPW crew continues on its schedule for other assigned street plowing," Northrup concluded.
Editor's Note: An earlier version of this story stated that the news team was unable to contact Seneca Falls Highway Superintendent Jim Peterson. FingerLakes1.com has since met with him, and discussed the issue of snow removal. Check back for that update this week.