A frigid winter weekend didn't keep interested community members from the forum held at Romulus High School on Sunday.
Dr. Paul Connett, Professor Emeritus in Environmental Chemistry at St. Lawrence University, who has more than 30 years of experience studying issues like incineration. It wasn't all about discrediting incineration, though. In fact, Dr. Connett spoke to alternatives to the proposal by Circular EnerG for the former Seneca Army Depot.
The event came days after word that the Romulus Town Board was moving forward with a proposed moratorium on any projects requiring a zoning variance. Romulus Town Supervisor David Kaiser said that the proposal of the moratorium would ensure that the Town's code was thorough enough to ensure environmentally-controversial or damaging proposals — like landfills or incinerators — would not come to fruition.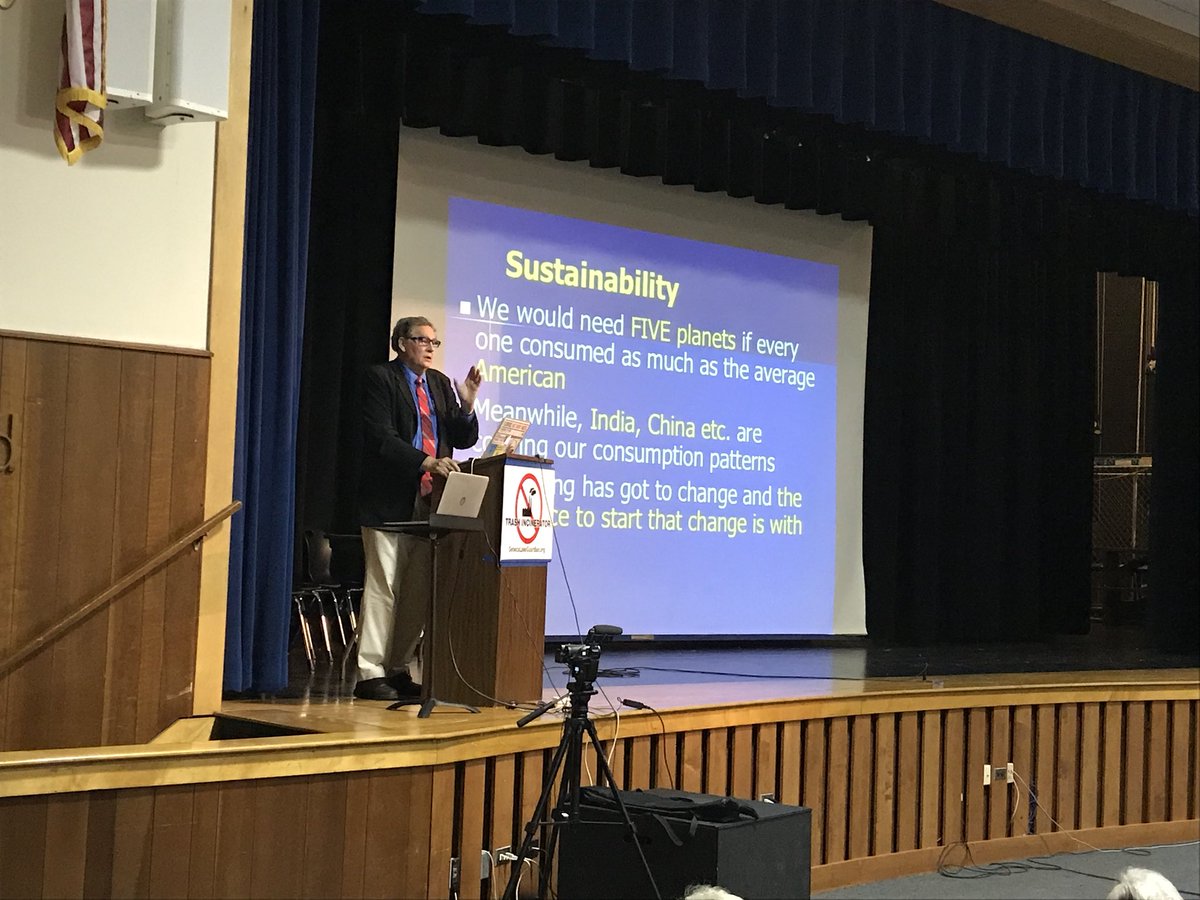 A number of local representatives were present at the forum. Fayette Town Supervisor Cindy Garlick-Lorenzetti said she was happy that so many residents and community members turned out for the event. "Our communities have worked hard to turn the Finger Lakes into a flourishing region with great economic potential. This incinerator proposal would reverse all the hard work we have put in to stimulate economic activity and create a great quality of life here," she said.
Enck said that companies should want to invest in real, clean renewable energy projects. "This incinerator facility is not one of them. This proposal would have more lasting, devastating effects to Finger Lakes than the amount of energy it would produce," she added. "We need proposals that will protect the region's agriculture, tourism and public health."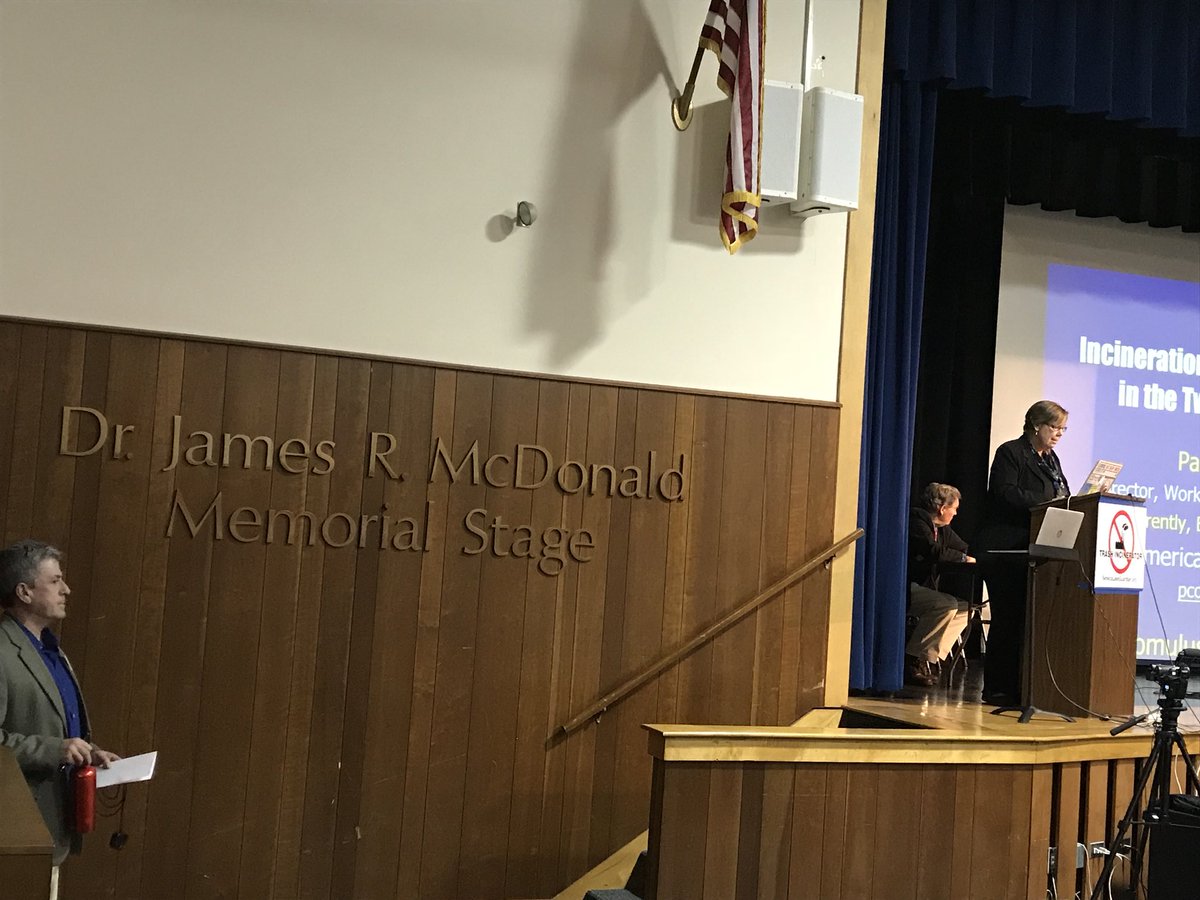 She was also critical of the developers decision to not seek public input before submitting a proposal to the Romulus Planning Committee. Enck also questioned the developers interest to 'stomp' on home rule, which provides local municipalities with the most-control in determining what is legal, or illegal in their community.
Mark Venuti, Geneva Town Supervisor, said concepts like composting, and other alternatives to landfilling or incineration are the future. "We now have 40 families set up with a backyard compost bin to turn their food waste into compost, and we accept food waste at the town's recycling and disposal station for composting," he added. "These efforts to become responsible stewards of our own 'stuff', and thus our environment, are undermined by mega-facilities like landfills and incinerators, that make it easy to keep throwing things away for other to bury or burn."
Kim Aliperti, co-owner of Billsboro Winery, winner of the 2016 Governor's Cup said that proposals like this one risk one of the region's strongest economic drivers. "Wine and tourism create nearly 59,000 local jobs and inject $3 billion a year into the local economy," she explained. This incinerator proposal would be a giant step backwards for the region and the people who have worked so hard to build the Finger Lakes brand."
Multiple communities, including the Town of Geneva, City of Geneva, as well as the towns of Varick, Romulus, Fayette, and Junius have all come out against the proposal — passing resolutions to oppose the proposal.
Residents learned at Sunday's session that the Public Service Commission was taking over as the lead agency. The Department of Environmental Conservation had moved to take that authority from the Town of Romulus' Planning Committee, which would have become the lead agent in this review process under typical circumstances.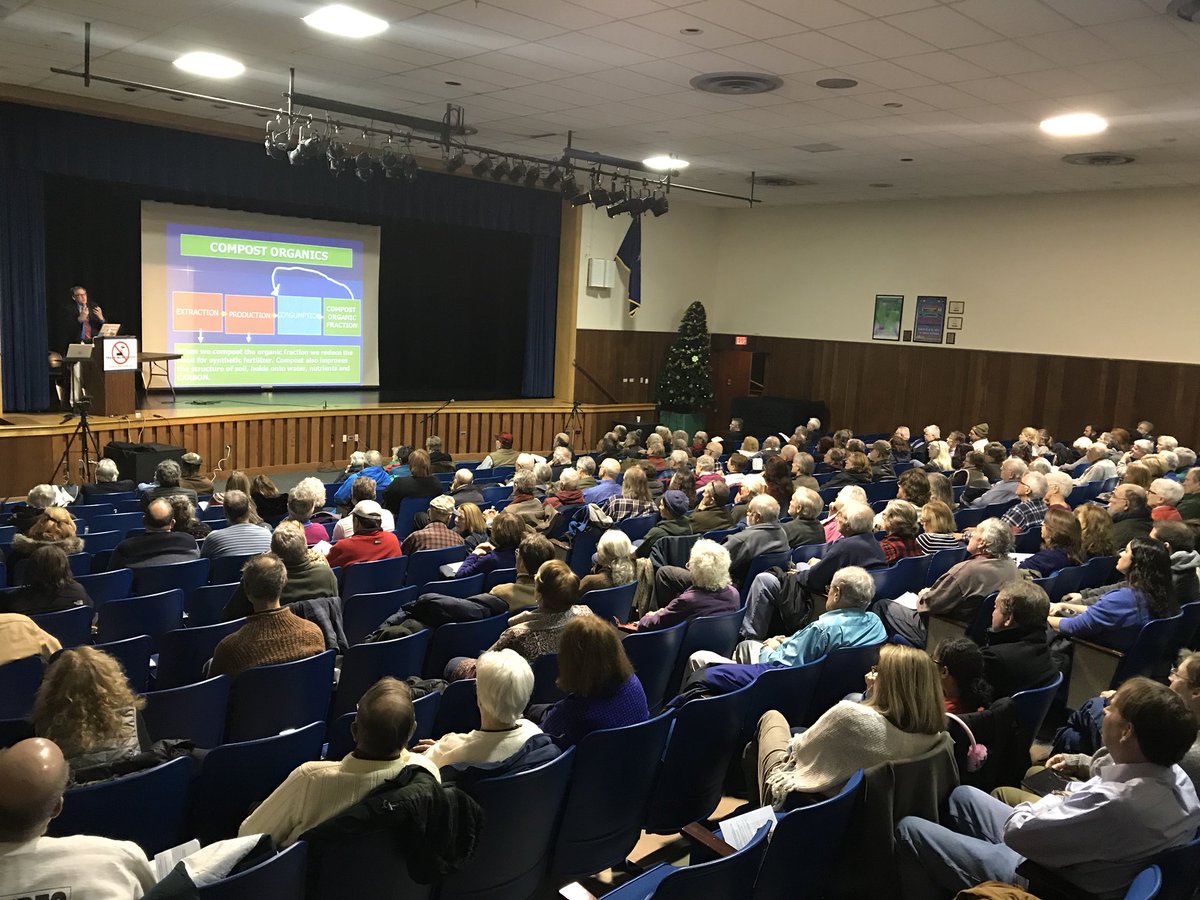 However, this $365 million proposal is anything but ordinary.
Tom Bouchard announced after the presentation that Circular EnerG withdrew the request for a special use permit, which was before the Romulus Planning Committee. Officials say this is due to the Public Service Commission exerting authority over the proposal under Article 10 of the Public Service Law. Alan Knauf, legal representation of Circular EnerG said in the letter that all concerns brought forward by the community will be addressed in their plan.
The move would mean that a Siting Board would be established. While the makeup of that board would consist of a range of officials and community stakeholders — they could make a decision that runs contrary to existing local law.
The outpouring of community opposition to the proposal is expected to continue over the next several months.