After a Friday night stabbing, the community of Sodus has been left reeling.
Newark Police say that Zachary Dwello, a Sodus resident and senior at Sodus High School was stabbed multiple times near Perkins Park in Newark. There wasn't any word on why Dwello may have been there, but he did manage to call 911 himself.
Dwello was taken to Newark-Wayne Community Hospital, and according to police, transported to Strong Memorial Hospital where he ultimately succumbed to those injuries.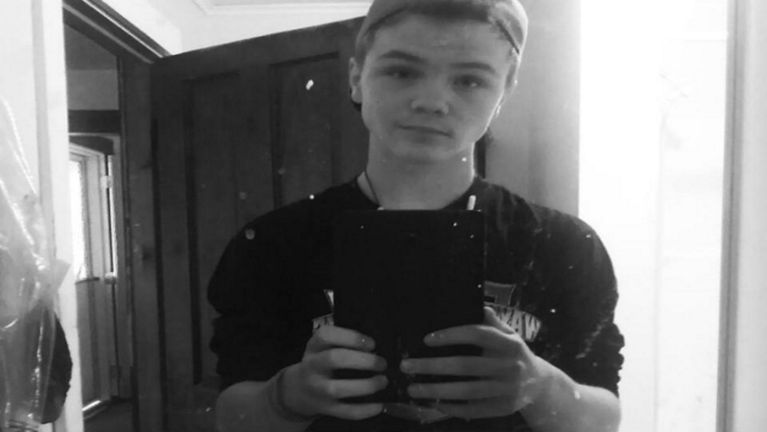 Chief David Chrislter said that when law enforcement arrived Dwello had lost a lot of blood.
Just last month, another 17-year-old senior at Sodus High School was stabbed to death by an ex-boyfriend. Alyssa Taft was stabbed in the ribs and had her throat cut after the perpetrator David Knight-Hollis, 19, of Sodus wanted to quiet her screams.
While the incidents are not connected, it's the second tragedy the Sodus High School has had to deal with. The district held a balloon launch in remembrance of Taft, who would have graduated from Sodus High School this June along with Dwello.
---
Original Story
According to the Newark Police Department, a Sodus teen died after a stabbing in the village.
Police Chief David Christler says the victim was found stabbed near Perkins Park shortly after 10:30 pm. When police arrived, the victim was losing blood.
Christler says that the victim was transported to Newark-Wayne Community Hospital to be stabilized, then transferred to Strong Memorial Hospital.
The Times of Wayne County reports that the victim was stabbed seven times, and called 911 himself.
The teen was later identified by authorities as being Zachary Dwello. It's unclear why he was in Newark.
The Chief says that the investigation has since turned into a homicide after Dwello died from the stabbing.
A robbery took place nearby, around the same time, but Newark Police say the two incidents are likely not connected.
More Coverage:
– Sodus teen who was stabbed multiple times has dies; Police release ID (Democrat & Chronicle)
– Sodus teen dies after stabbing in Newark (WHAM)
– Sodus teen stabbed to death in Newark (WHEC)