The Substance Abuse Prevention Coalition of Ontario County and the Ontario County Sherriff's Office announce the successful collection of unwanted prescription drug medication on Saturday, October 28th at the "Medication Take Back" event at the Victor Village Hall.
Through the support of community members, 384 pounds of unwanted medication was collected from 135 participants.  The event was supported by the Village of Victor, the event host, Finger Lakes Roasters in Farmington, coffee donation, Home Depot in Victor, collection box donor and Salvatore's Pizzeria, donating pizza for the volunteers.  Mead Square Pharmacy Staff, Council on Alcoholism and Addiction of the Finger Lakes Staff and Coalition volunteers assisted with the event.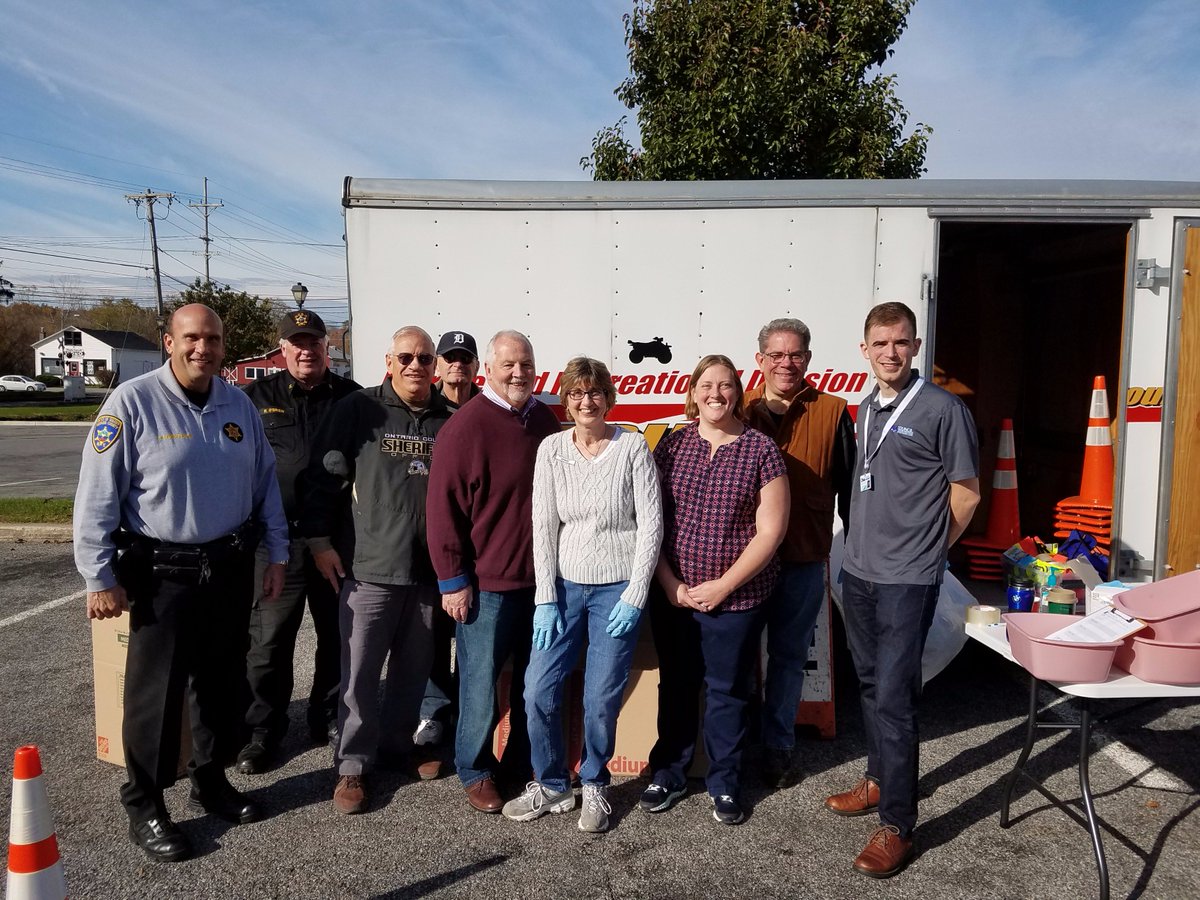 Since 2010, the Medication Take Back Program sponsored by the Ontario County Sheriff's Office and the Partnership for Ontario County have collected 10 tons of medication or the equivalent of the weight of 4 average size cars.  Medications have been collected at the mobile take back days as well as the medication drop boxes throughout the county!
According to the Pharmaceutical Research and Manufacturers of America, 3 to 7% of all medications go unused.  Some of these unsecured drugs end up in the hands of young people in our community, in our drinking water, involved in accidental poisonings, taken from our seniors or are otherwise improperly disposed of drugs.  The issue affects many in our community and has promoted this collaboration of agencies and individuals to address the problem and ultimately plan this drug drop off event.
Unwanted medication can also be dropped off at the permanent collection boxes located at the following locations:
Bristol Town Hall
Geneva:

Police Station
North Street Pharmacy

Canandaigua:

DMV Office
FLCC (Keuka Wing, near gym)
The Medicine Shoppe
Mental Health Clinic at the County Complex
Thompson Hospital (Lobby near the ATM)

Farmington/Canandaigua – State Police Barracks
Clifton Springs Hospital (Lobby near the ATM)
Manchester/Shortsville
Phelps Community Center
Richmond Town Hall
Rushville – Village Hall
Victor – Mead Square Pharmacy
The Substance Abuse Prevention Coalition appreciates the support of the community, for those who  have participated in any take back events or seen the "Monitor, Secure and Dispose Campaign," please let us know what you think by taking a brief 5 question survey at https://www.surveymonkey.com/r/MSDSpring2017.
To learn more about the Substance Abuse Prevention Coalition of Ontario County, contact Petrea Rae, Coalition Coordinator at petrea.rae@gmail.com or 585-396-4554.
The Substance Abuse Prevention Coalition is an initiative of the Partnership for Ontario County.